Judge Makes A Shocking Decision Against Erika Girardi In Her Latest Court Ruling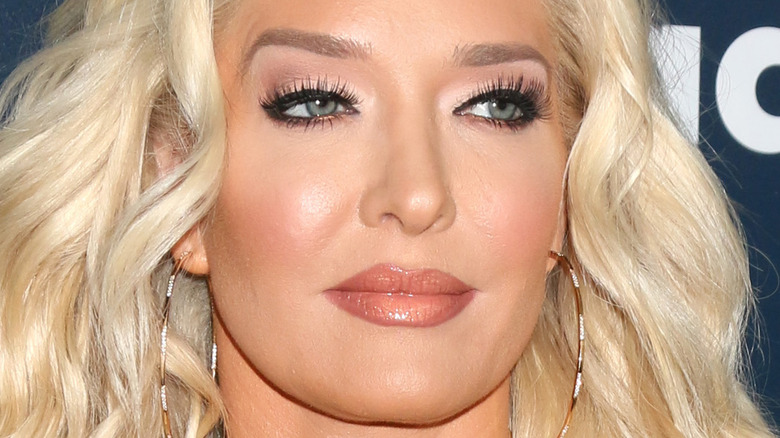 Shutterstock
Erika Girardi may have claimed not to know about her husband's alleged shady business dealings, but that hasn't stopped a judge from making a very shocking ruling in court. In case you missed it, "The Real Housewives of Beverly Hills" star's marriage to lawyer Tom Girardi ended in disgrace, with the L.A. attorney being accused of embezzling settlement funds intended for victims of a plane crash, and a fire, among other tragedies.
As the real-life drama plays out, the reality star has been accused of being tone deaf as to how serious the allegations against her husband are, most recently posting a tweet that had some people seeing red. She also continues to tastelessly flaunt her wealth, having taken a private jet just this week (via People).
All along, Girardi has pushed back. Case in point: On her show, the singer claims, "What's being said is just, I mean, it's insane" (via Us Weekly). She also notes, "That lawsuit that says my divorce is a sham so I could hide assets — people want to believe that." Later, Girardi laments, "I mean, I could have never predicted this..."
Whether she saw the writing on the wall or not, her legal troubles are getting worse.
Erika Girardi is not immune from the case against her husband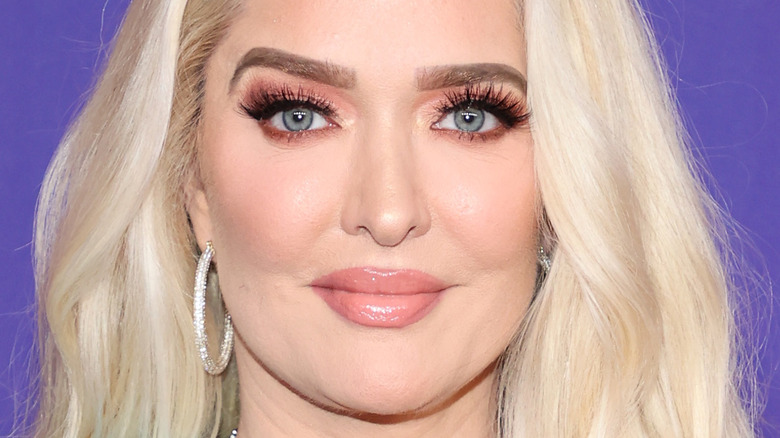 Amy Sussman/Getty Images
As People reports, some victims of Girardi's embezzlement scheme can now collect funds from the star — not just her husband, who is currently under a conservatorship among his recent diagnosis of Alzheimer's and dementia (via Page Six).
Specifically, the judge in the case said clients Joseph Ruigomez, Jaime Ruigomez, and Kathleen Ruigomez, can come after the "RHOBH" star to the tune of the $11 million they are owed per a 2020 case. People who saw "The Housewife and the Hustler" documentary on Hulu will remember the family's case having been profiled in heartbreaking detail.
Interestingly, the San Bruno, Californians, who were involved in a gas pipeline explosion, have been publicly claiming the high-profile lawyer withheld their funds at least since 2019 (via NBC Bay Area).
This new ruling against Girardi comes on the (high) heels of the revelation that the singer's various businesses may have received as much as $20 million intended for victims.