The Viral TikTok Leggings Lizzo Swears By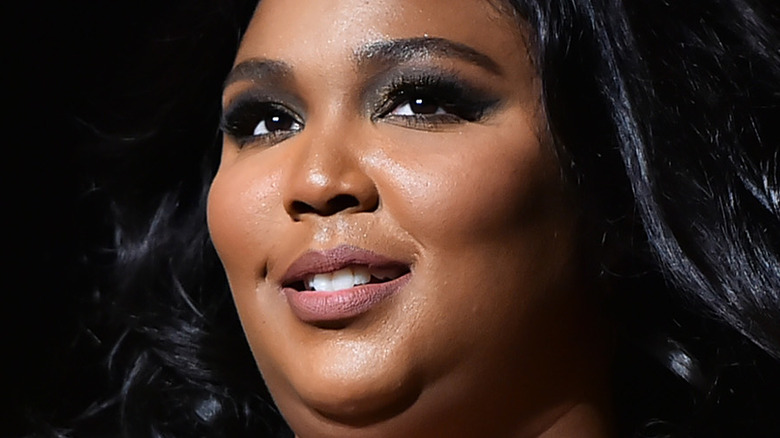 Theo Wargo/Getty Images
We may receive a commission on purchases made from links.
Lizzo is total workout goals. From showing off her intense home exercise routine, with ropes, resistance bands, dumbbells, and plenty more besides, while telling viewers, "If you're watching this just know you're beautiful!" as per Women's Health, to schooling body-shamers by reiterating how much she "DGAF" what they think of her (via Instagram), and encouraging fans to focus on the transformation inside as well as out (via TikTok), Lizzo consistently proves she's committed to her health.
Naturally, however, the "Truth Hurts" hit-maker wants to look good while she's sweating her butt off too. Still, Lizzo isn't necessarily one to drop a whole heap of money on workout clothes. She's a savvy shopper, with her ear to the ground on what's cool and trendy with the kids. 
To that end, check out the leggings she helped go viral thanks to yet another inspiring TikTok video. Happily, they can be yours for a relatively small price too, making it doubly cool to twin with the singer-flautist while working it all out. 
This Amazon find is budget-friendly too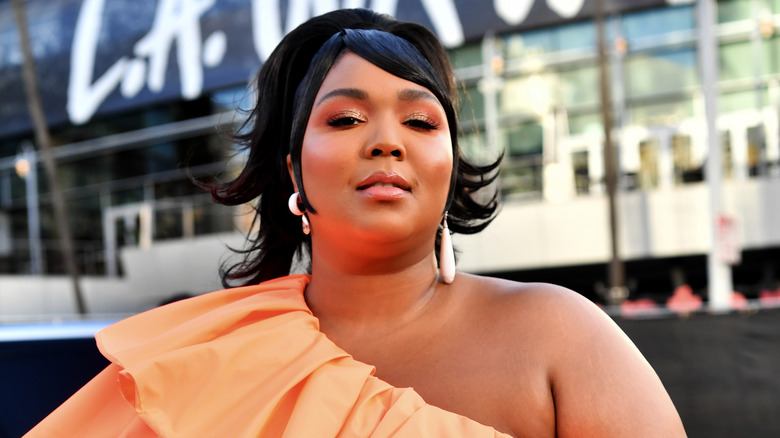 Emma Mcintyre/Getty Images
As CBS News notes, the SEASUM Women's High Waist Yoga Pants, which boast tummy control, a slimming look, and even butt lift technology, went viral thanks to Lizzo and her reliably wonderful TikTok presence. You can pick up a pair for just $12 to $24.99 on Amazon. 
They're a super flattering option as CBS News, "Thanks to their high waist, ruched back seam and honeycomb-textured design, these leggings give the wearer the illusion of a smaller waist and lifted behind." According to Entertainment Tonight, Lizzo is known for wearing the typical black variety as well as the attention-grabbing neon yellow version (also $12 to $24.99 on Amazon), which she enthusiastically danced in, showing off her curves. 
However, the "Juice" hit-maker did note in her original post about "theeeeee leggings" that "they make my booty stiff so somebody lyin" so bear that in mind. The yoga pants in question became exponentially popular after Lizzo gave them her seal of approval, but they were truly born on TikTok, where trends start and quickly gain traction on everything from kitchen utensils to gadgets, makeup, recipes, and of course dance routines. Though there are questionable tips on the site best left untested, these leggings are definitely a grab.