The Surprising Pop-Up Notification Meghan Markle And Prince Harry Added Onto Their Archewell Website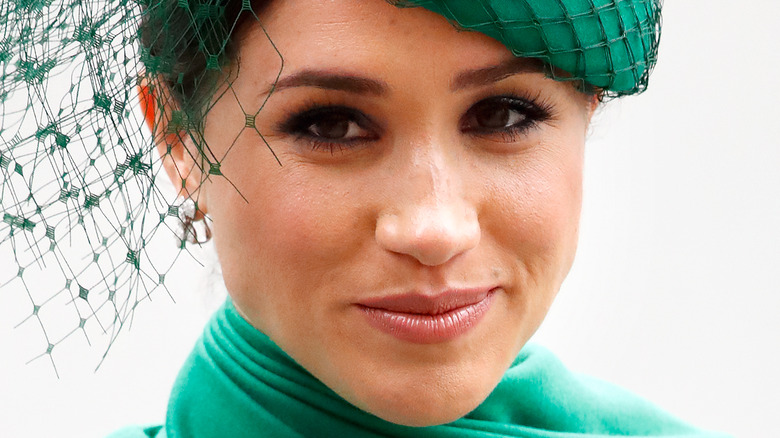 Max Mumby/indigo/Getty Images
Despite the back-and-forth over its naming rights and the royal family drama surrounding the couple, the Archewell Foundation is sticking to its original intent: to provide mental health support to people around the world. With the tagline "compassion in action", the Sussexes' charitable organization seeks to make the world a better place in their estimation.
While perusing the site to check out what the couple are up to via their various news stories and press releases, fans are now given a screen time warning pop up, PureWow reports. So, if you've been hanging out for a while, you may find yourself reading this message, "We love having you here...But we're mindful of screentime. Why not take a break? We'll be here."
Even though the Sussexes are technically on family leave after welcoming their daughter, Lilibet Diana, their team is still making website updates on their behalf. In addition to their new pop up note, the Archewell website also clarified their tagline by defining what "compassion" means to them.
"To us, compassion means more than the dictionary definition," the statement reads. "It means listening with open ears to the suffering and celebrations of communities and people beyond ourselves. It means taking the time to understand their perspectives, experiences and needs based on what they say, rather than assuming what they need. It means uplifting diverse voices and giving a platform to people to share their stories. It means taking that newfound understanding and empathy and channeling it into action for people who need it the most."
The Archewell foundation has a special meaning behind the name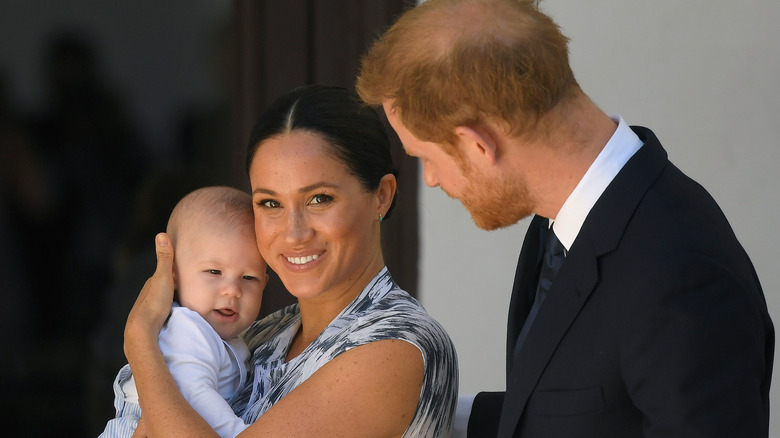 Pool/Getty Images
If you've followed along with any of the Sussex drama over the last few years, you'll know that Prince Harry and Meghan Markle officially launched their nonprofit after the couple stepped back from their positions as senior members of the royal family. The couple announced that they intended to refocus their efforts and become financially independent of the crown — the Archewell Foundation was a large part of that move. Indeed, Harper's Bazaar reports that the two made the announcement of the foundation's launch in April of 2020.
In the statement, the royal couple explained the foundation's connection to their son, Archie. "Before SussexRoyal, came the idea of 'Arche' — the Greek word meaning 'source of action.' We connected to this concept for the charitable organization we hoped to build one day, and it became the inspiration for our son's name," it read. "To do something of meaning, to do something that matters. Archewell is a name that combines an ancient word for strength and action, and another that evokes the deep resources we each must draw upon."
Currently, their site lists various organizations that Archewell supports including social justice endeavors and public health associations. Even on their website, the foundation monitors mental health while promising to help make the world a better place.