What We Know About Botched Season 8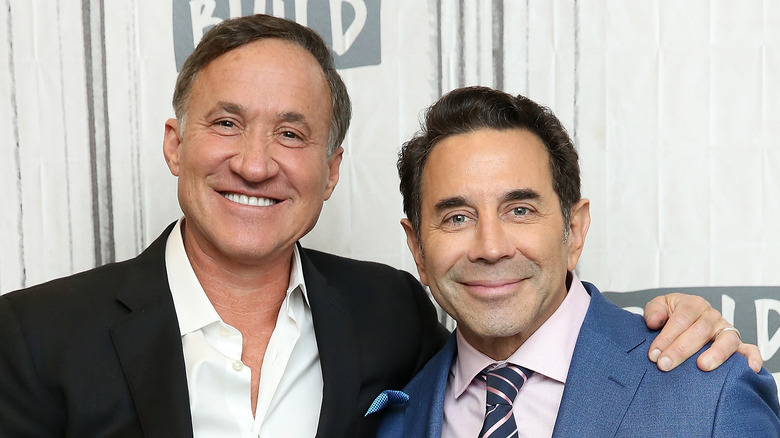 Monica Schipper/Getty Images
Reality TV often shows us the glamorous side of plastic surgery. Day after day, we see perfectly hand-sculpted faces and bodies grace our screens, suggesting that these procedures are easy and simple, and tend to work out for the best. Plastic surgery experts will tell you a different story, however. Just because a surgery is done doesn't always mean it was done right. Mistakes can be costly, painful, and sometimes even fatal.
No show has detailed a more raw or realistic side of that reality than E's "Botched." The hit show wrapped its seventh season in early 2022, so naturally, fans have been clamoring for more from their favorite doctors. "Botched" follows world-renowned plastic surgeons Dr. Paul Nassif and Dr. Terry Dubrow, who encounter patients that have received some not-so-great to utterly terrible medical care and ended up with awful results. 
The transformation to fix the work that wasn't done correctly isn't just a physical one, but an emotional one for many participants too. Since fans are dying to know when they can expect "Botched" to return, here's what we know so far about Season 8.
When is the Botched Season 8 release date?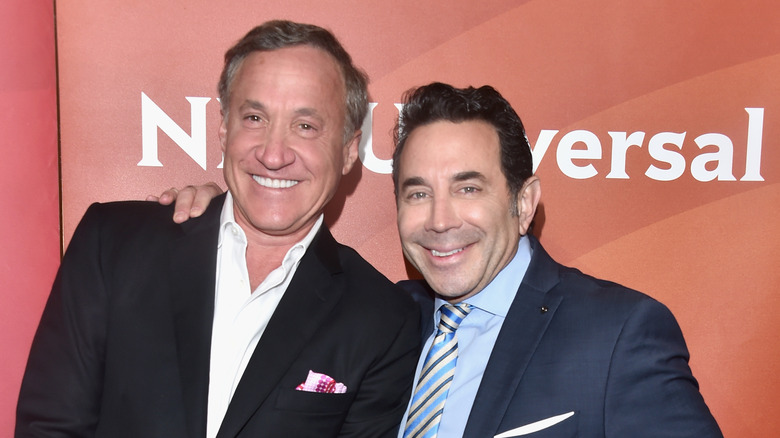 Alberto E. Rodriguez/Getty Images
As Deadline confirmed in July 2022, "Botched" will indeed be returning to our screens for Season 8. No release date has been confirmed at the time of writing, but the good news for diehard fans is that new episodes are expected to drop sometime in 2023. We can only speculate on the exact timing, but with the exception of Season 5 and the first half of Season 6, "Botched" always comes with a spring release date. 
Each of the other seasons premiered in April, May, or June (per IMDb). In the case of Season 7, it was announced back in April 2021, with new episodes of the fascinating, compelling, and sometimes graphic series premiering in mid-May. So if you're a long-time viewer who's eager to see Dubrow and Nassif work their magic again, keep your eyes and ears open in the spring for more news on "Botched" Season 8. 
Who's in the cast of Botched Season 8?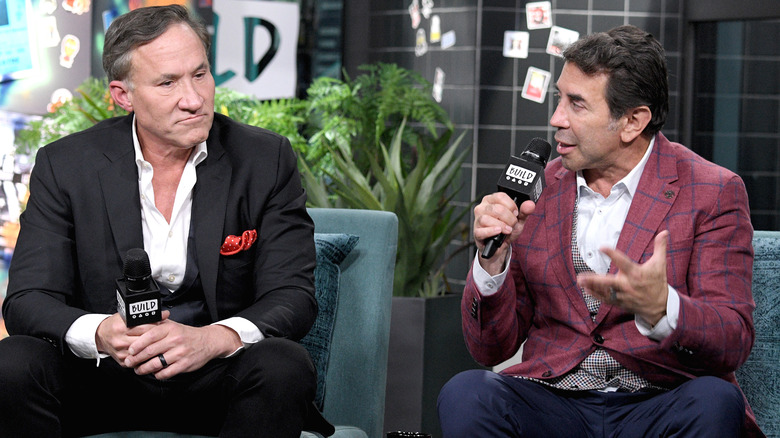 Gary Gershoff/Getty Images
For all seven seasons of "Botched" thus far, Dr. Terry Dubrow and Dr. Paul Nassif have worked their magic on desperate and later insanely grateful patients. The work they do is truly life-changing, and you can see a theme throughout the show. The doctors talked about what Season 7 was like ahead of its airing and explained how COVID-19 changed both plastic surgery as a whole and their experience filming "Botched." 
"There's so much pent-up demand and a whole new group of people who are considering plastic surgery because of Zoom. And they want it right now," Dr. Dubrow told Bustle. "These relatively untested procedures — that normally first get exposed to a small number of people before [being tweaked] — are being done on giant swaths of patients ... Until we figure out what works and what doesn't work, you're being practiced on, so be very, very careful about new techniques."
"Eyes are the new lips," Dr. Nassif added. "I'm seeing a heck of a lot of patients who want to do an eye lift, a brow lift, or play with the flap on the lower eyelids." The two doctors have over 50 years of combined experience and though they think they've seen it all, the industry continues to evolve and bring new challenges to their door. With the lovable duo's enthusiasm, we have a feeling both doctors can't wait to return for Season 8 of "Botched."