Celebrities You Probably Didn't Know Once Appeared On Botched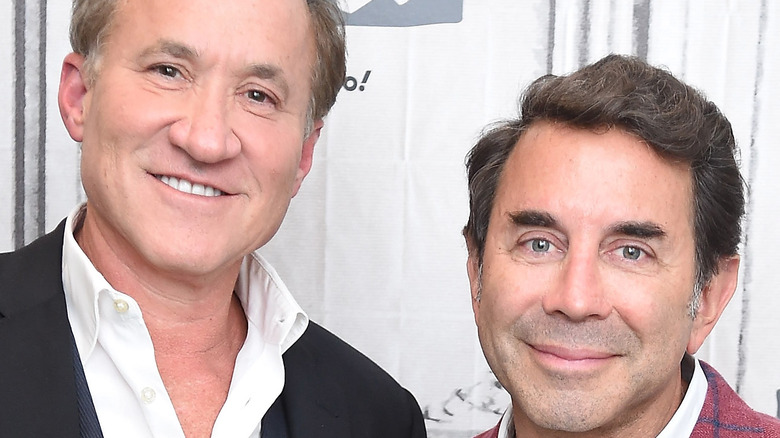 Gary Gershoff/Getty Images
Over the last seven years, Dr. Terry Dubrow and Dr. Paul Nassif have dedicated their work and surgical practice to help people fix their cosmetic procedures that didn't go quite to plan. There's a number of famous faces who have walked through their door looking for help and these are the celebrities you probably didn't know once appeared on "Botched." From "Real Housewives" stars to supermodels, it seems as though nothing shocks Dr. Terry Dubrow and Dr. Paul Nassif.
"Botched" opened the surgical consultation door and gave viewers an insight into the world of plastic surgery. Dubrow told Female First, "I think that as opposed to some reality shows, everyone that may be on is as authentic as they could be, everyone knows that this is real. Although there's a light side to the show and there's an entertainment value, at the end of the day, this is no joke."
He continued, "This is as authentic as it gets. We are putting patients under general anesthesia and subjecting them to a surgical procedure that could definitely make them look worth, but we're offering them hope, and it's kind of an inspiration for those people who had no hope in the past."
An innumerable amount of people have put their bodies in the hands of Dr. Durbow and Dr. Nassif, including the elites of Hollywood.
Dr. Durbow and Dr. Nassif are surgeons to the reality TV stars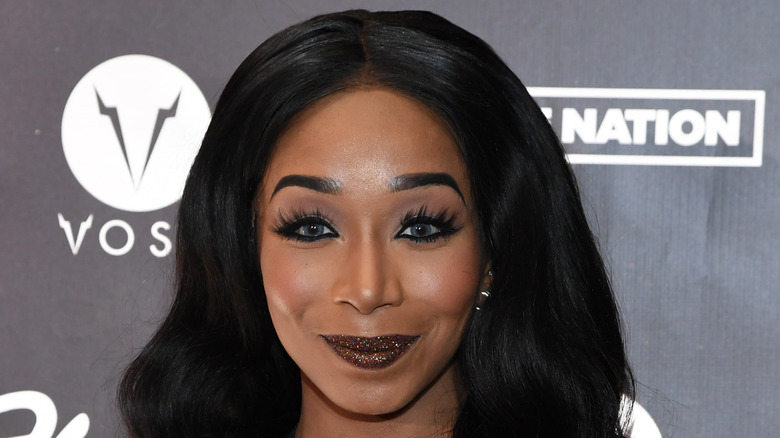 Ethan Miller/Getty Images
Dr. Durbow and Dr. Nassif are no strangers to the world of reality television and it seems that they've become a favorite of their fellow reality TV stars. IMDb lists one of the most notable people to seek out their help was Tiffany Pollard who underwent breast surgery on "Botched." "Teen Mom" star Farrah Abraham also found herself on that list. She sought the help of Dr. Durbow and Dr. Nassif for lip surgery that she waited so long to get right.
"Mama" June Shannon found fame on "Here Comes Honey Boo Boo." After losing some weight, she entered the "Botched" surgery to have excess skin removed. While she couldn't have the procedure on the show, she had a lengthy consultation.
After three surgical procedures on one breast and two on the other, "Real Housewives Of New Jersey" star Kim DePaola also looked to Dr. Durbow and Dr. Nassif to help her get the look and feel that she'd wanted for years. The star knew exactly what she wanted and had a relationship with the surgeons, which made for an entertaining episode.
ITV outlined that "Flavor of Love's" Saaphyri Windsor, Nicole Zavala from "Cartel Crew," and the oh-so-stylish Dwight Eubanks from "The Real Housewives of Atlanta" all appeared in episodes of "Botched." While rectifying the cosmetic procedures of the famous is high-pressure work, they all walked away happy customers.
They've had supermodels and actors on their client lists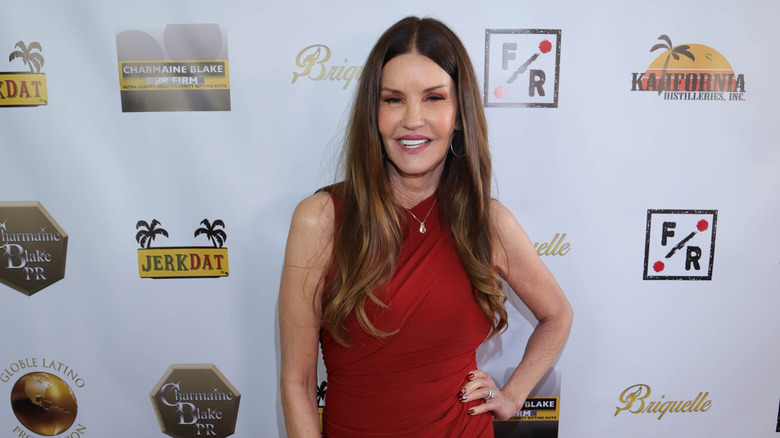 Arnold Turner/Getty Images
Along with reality TV royalty, "Botched" has had a number of models, actors, and playmates appear on the show. In a particularly memorable episode, supermodel Janice Dickinson sought the help of Dr. Durbow and Dr. Nassi to redo her "ancient" breast implants. The star revealed she'd had the same set for 30 years.
In the past, Dickinson has been open about her multiple plastic surgery procedures. In 2016, she was diagnosed with breast cancer and she told Entertainment Tonight that she was informed that it's more challenging to detect abnormalities when a woman has breast implants. "If I had to play my life over again, I would have never gotten breast implants in the first place," she revealed. "I didn't need to have a mastectomy, although I'm so blessed as just Janice being Janice that I said, 'Take them out! Take them out, cut them out! Just take them out now!'"
Kristina Shannon and Karissa Shannon gained fame on E! network's reality television series, "The Girls Next Door." They become two of the most well-recognizable playmates and models for Playboy. However, they appeared on "Botched" as they said that a nose job and breast augmentation had left them no longer looking like twins. Due to the girls' party lifestyles, the healing process for their nose procedure was a little difficult. However, in their after interview, they announced they were "back."
The surgeons also helped people a little bit closer to home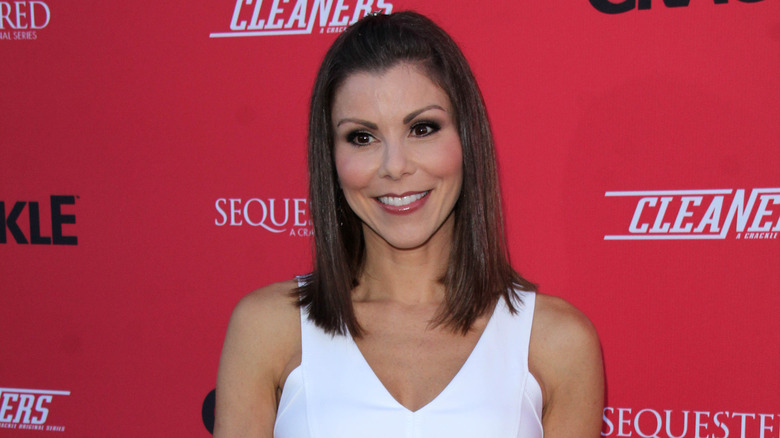 Shutterstock
Dr. Dubrow isn't the only member of his family who is used to the reality TV life. His wife, Heather Dubrow joined "The Real Housewives of Orange County" in Season 7. Over five seasons, the couple and their children were central characters on the show.
While they're no longer part of the franchise, Heather dipped her toe back into the reality television waters when she appeared on "Botched." Entering the surgery, she joked that the only time she got to spend time with her husband is if she booked an appointment. However, it later became clear she was there for a procedure.
She revealed that she had a growth on her hand that she'd had treated a number of times before. While her husband had tried freezing it, burning it, and scraping it, it still kept coming back. Heather joked that her husband might have even botched the procedure. However, he assured her that he'd take care of it.