Are Shailene Woodley And Aaron Rodgers Ready To Plan Their Wedding?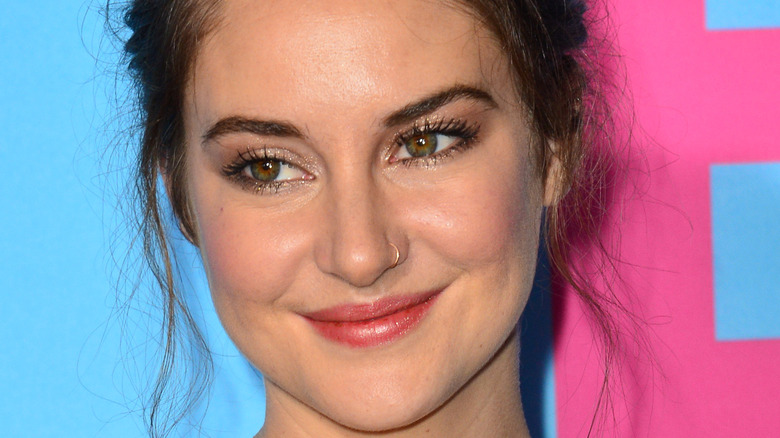 Shutterstock
Shailene Woodley and Aaron Rodgers aren't your typical celebrity couple. In fact, thanks to the ongoing COVID-19 pandemic, the happily engaged couple hasn't even been photographed together on the red carpet just yet. In her July cover story for The Hollywood Reporter, the actress revealed that, although commentators opined that the fledgling couple had rushed into their relationship, in reality, she and Rodgers had been engaged "for months and months" and simply kept it a secret from the public. The only reason Woodley and her NFL beau decided to spill the beans was because they were worried someone else might do it.
As the "Divergent" breakout explained, "We were like, 'Let's just politely decline [to talk about the relationship] for a little while and live in our little bubble.'" During a previous chat with Shape, Woodley confirmed the two moved in together very quickly, "jumped in headfirst and got some of the sticky bits out of the way early." Although the unlikely couple was only originally linked about a year ago, things are clearly moving fast between them, with the engagement being the logical next step for two people who, as their friends told People, just knew it was meant to be. So, how soon are they planning to walk down the aisle?
The couple is slowing things down after a whirlwind romance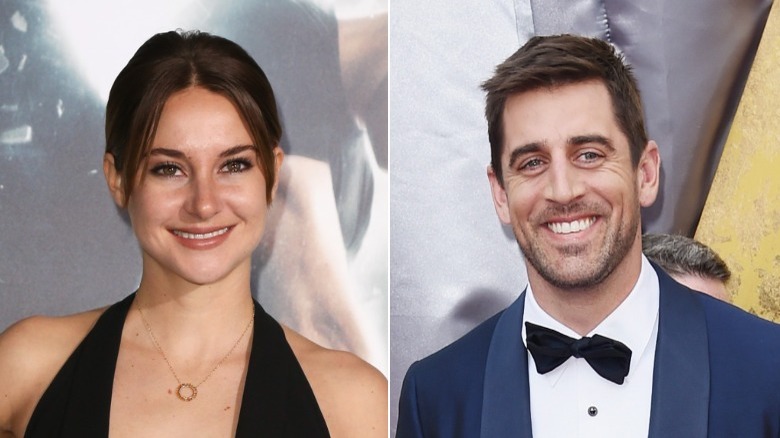 Shutterstock, Jason Merritt/term/Getty Images
Although Shailene Woodley and Aaron Rodgers have been enjoying a whirlwind romance thus far, they're in no rush to get married or even start planning their wedding just yet. Woodley confirmed as much to Entertainment Tonight, noting they're simply "enjoying" this moment in time and aren't feeling any pressure to make changes to their current situation. "There's no rush. We've got no rush," the actress shrugged. This is in stark contrast to a previous report in E! News, which suggested that the couple simply couldn't wait to make it official.
Woodley confirmed that she and Rodgers were engaged during an appearance on "The Tonight Show," back in February, quipping to host Jimmy Fallon, "For us, it's not new news, you know? So it's kind of funny. Everybody right now is freaking out over it and we're like, 'Yeah, we've been engaged for a while," (via YouTube). The "Big Little Lies" star went on to gush about how amazing Rodgers is, even though she admitted never envisioning ending up with someone "who throws balls" for a living. 
The Green Bay Packers quarterback, meanwhile, casually mentioned he had a fiancé during his acceptance speech for MVP of the season. People then confirmed Woodley was the lucky lady, with an insider informing the publication it wasn't surprising at all the two had moved so quickly since they're a perfect match.