Million Dollar Listing Los Angeles Season 13 - Here's What We Can Tell Fans So Far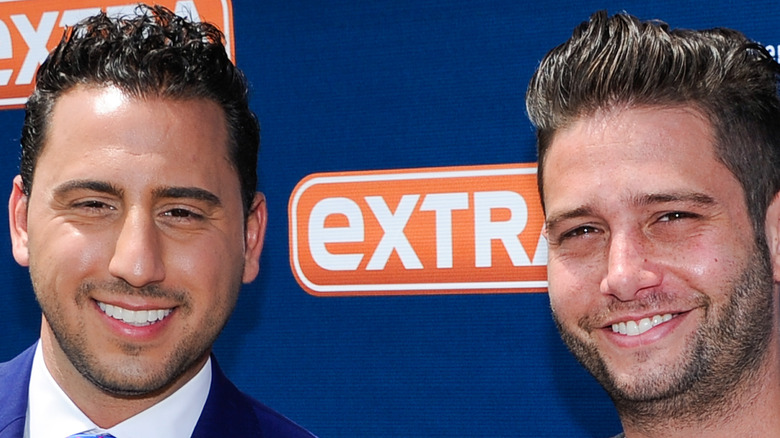 Noel Vasquez/Getty Images
Since 2006, a group of luxury real estate agents in Los Angeles have showcased their success on Bravo's "Million Dollar Listing Los Angeles." For the past 12 seasons, top-notch luxury real estate agents like Josh Altman, Josh Flagg, James Harris, Tracy Tutor, and David Parnes have secured themselves millions of fans and millions of dollars in deals.
Aside from following the impressive deals negotiated by the realtors, the cameras also follow the realtors when they are off the clock, living luxurious lifestyles that go well with their job titles, per the New York Times. The success of the show has even led to a spin-off series called "Million Dollar Listing New York," which follows the same premise with high-end real estate in The Big Apple.
While the real estate agents are accustomed to overcoming monumental obstacles while attempting to sell the most luxurious real estate in Los Angeles, Season 12 presented even more challenging hurdles as the coronavirus pandemic began to rapidly impact the industry, per Bravo. While not much has been released about the Season 13 of "Million Dollar Listing Los Angeles," Bravo has hinted at a few big events set to take place.
Season 13 will be premiering later this summer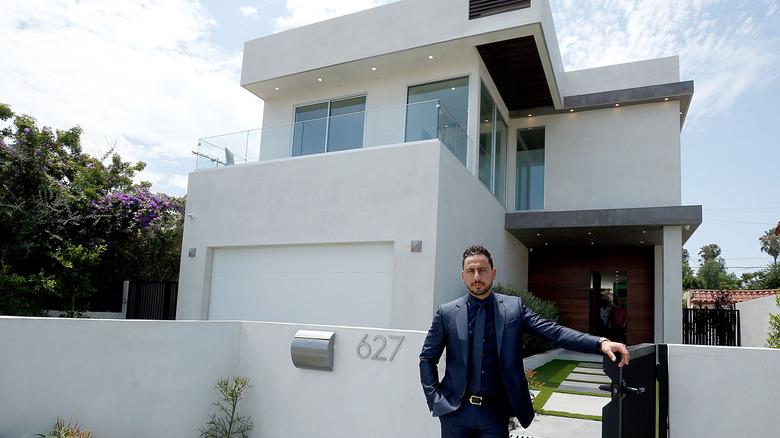 Randy Shropshire/Getty Images
While filming Season 12 of "Million Dollar Listing Los Angeles," the agents on the show had to grapple with the coronavirus pandemic's impact on the real estate market. While cast member Josh Flagg went on a road trip with Josh Altman to secure a deal, Tracy Tutor was facing her biggest real estate challenge yet as she attempted to sell her own home. In order to overcome the challenges they faced in Los Angeles, James Harris and David Parnes expanded their market by heading to real estate properties in Pasadena and Santa Monica, according to Bravo.
Fredrik Edlund, one of the cast members featured on "Million Dollar Listing New York," appeared in a few episodes of "Million Dollar Listing Los Angeles" after moving to the city to raise his family. According to Bravo, Edlund will be appearing as a regular cast member on the Season 13 of "Million Dollar Listing Los Angeles," which is set to premiere at a later date this summer, per Bravo. In April, Harris alluded to the drama Edlund's arrival caused on the newest season of the show by posting a photo of the cast on Instagram and writing, "Letsssssss go Season 13. Missing @fredrikeklundny here but welcome to the LA cast!!! Time for the DRAAAAAMA." No further details have been released about Season 13. 
A familiar face will be joining the cast for Season 13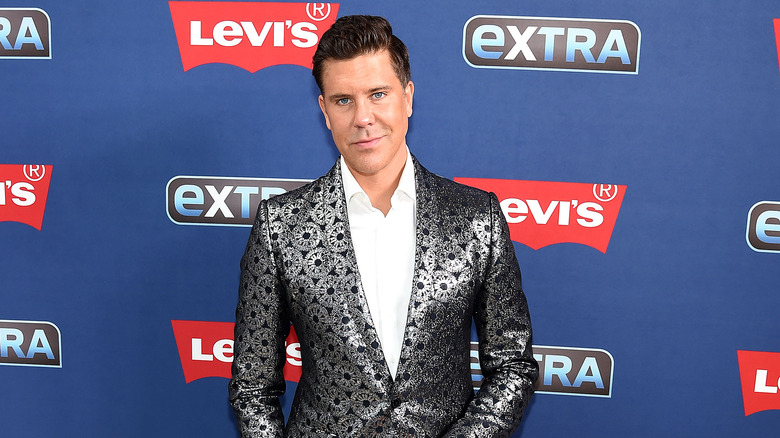 Jamie Mccarthy/Getty Images
According to Bravo, all of the regular cast members who appeared in Season 12 – Josh Altman, Josh Flagg, Tracy Tutor, James Harris, and David Parnes – will be returning to the show, along with newcomer Fredrik Eklund. 
Tutor first appeared on "Million Dollar Listing Los Angeles" in Season 10 and has represented some of the most prolific real estate brands and architects throughout her 20 years of experience. Altman and his brother, Matt, have continuously been featured in national publications for their high-profile real estate deals in the Los Angeles area. 
Flagg, a fan-favorite for his quirky approach to securing real estate deals, has been on the show for the longest of the current cast members, having debuted on the show during its second season. Harris and Parnes are business partners and have become known for their no-nonsense approach to business deals.
Eklund will be appearing for the first time as a cast member in Season 13, per Bravo. Eklund began his move to Los Angeles during Season 12 after moving to Los Angeles from New York City where he was one of the top real estate agents on "Million Dollar Listing New York."