The Real Reason Tamra Judge Had Her Breast Implants Removed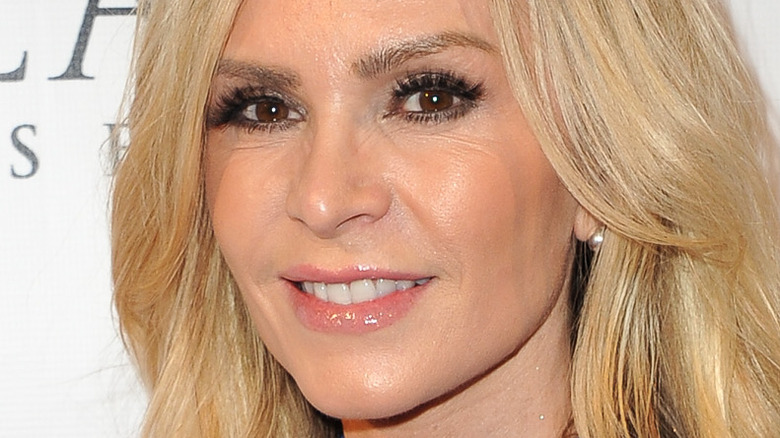 Allen Berezovsky/Getty Images
Throughout 12 seasons of "The Real Housewives of Orange County," cast member Tamra Judge was front and center as the drama unfolded. In January 2020, Judge announced that she would not be returning as a cast member for Season 15. Eventually, Judge revealed that she opted not to return to the show after learning that her ex-husband, Simon Barney, had stage three throat cancer.
Judge also shared that her current husband, Eddie Judge, had been struggling through ongoing heart issues as well. "The reality of it is, after Eddie's heart condition and now Simon with cancer, it's just very hard for me to want to go on a show where people are screaming and yelling and arguing about things that don't even matter," Judge told People Magazine in 2020. "They've taught me that life is precious, and you don't get that time back."
While nothing has been confirmed, there are rumors that Judge might be returning as a friend on Season 16. "It's not one of those things where I'm like, 'Yeah, I'm dying to go back,'" Judge told Us Weekly in February. "And it depends on the cast. If it's a good cast, then yeah, but if it's a really bad cast, it can really change things and make it not fun and not worth the stress."
In the meantime, Judge has been busy dealing with her own health matters.
Tamar's breast implants were posing a risk to her health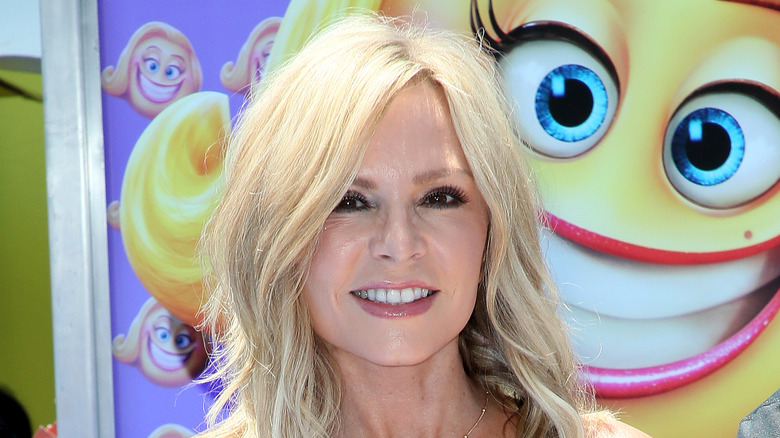 David Livingston/Getty Images
In the past 30 years, Tamra Judge has had work done to her breasts five times. On Tuesday, Judge revealed through a post on Instagram that she recently had her breast implants removed for a second time. Judge first revealed that she would be removing her breast implants in an Instagram store in June 2021, writing, "Bye bye bye boobies," along with a photo of herself at an appointment with her plastic surgeon, per People Magazine. Prior to having her breast implants removed, Judge was fairly open about her struggles with thyroid issues, swollen joints, fatigue, and bladder, sinus, and gut inflammation, and how they were most likely caused by her breast augmentations, during an Instagram Live discussion with Caroline Mathias.
"Implants & capsules removed," Judge wrote in an Instagram post yesterday. "Feeling tired & a little sore as expected. I'm pretty sure Not working-out will be the hardest part for me. I know it sounds crazy but I woke up today with rosy cheeks, No sinus congestion and happy thoughts. I'm hoping I will continue to see health improvements as the weeks go on." Judge then went on to tell her Instagram followers that she would be updating the public on her breast implant illness story in September.