The Real Reason Larissa Lima Left 90 Day Fiancé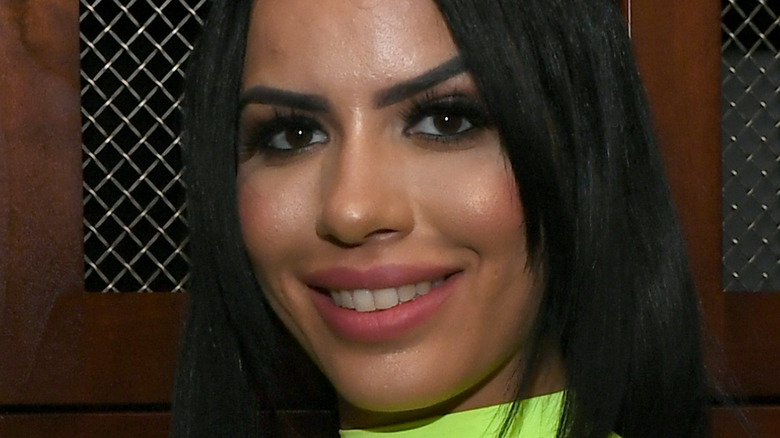 Bryan Steffy/Getty Images
It's no secret that Larissa Lima has been something of a figure of controversy within the "90 Day Fiancé" community. The Brazil-born star was introduced to the public on Season 6 of the show, and her love story was one that many "90 Day Fiancé" alums have told. 
According to Cheat Sheet, Lima met her boyfriend at the time, Colt Johnson, in Cancun, Mexico. They were engaged within five days of meeting each other, at which point Johnson applied for Lima to come to the U.S. on a 90-day K-1 fiancé visa. The show followed the couple as they navigated engaged life while living in Las Vegas, Nevada, with Johnson's mother — a place that Lima made very clear she hated. 
Lima was portrayed as the short-tempered, fiery woman who would get into fights with Johnson over nearly everything, including jealousy, money issues, struggles with Johnson's mother, and much more. The two were married for only six months before filing for divorce. But before the couple had officially divorced, Johnson had actually called the cops on Lima on three separate occasions for domestic abuse and violence (via TMZ).
Future seasons of the show followed Lima as she dealt with the legal aftermath of her various crimes, navigating life as a divorcée, and constantly fearing the prospect of deportation. She eventually began dating again, which the show shared in detail. But where is Lima now? 
If you or someone you know is dealing with domestic abuse, you can call the National Domestic Violence Hotline at 1−800−799−7233. You can also find more information, resources, and support at their website.
TLC reportedly fired Larissa Lima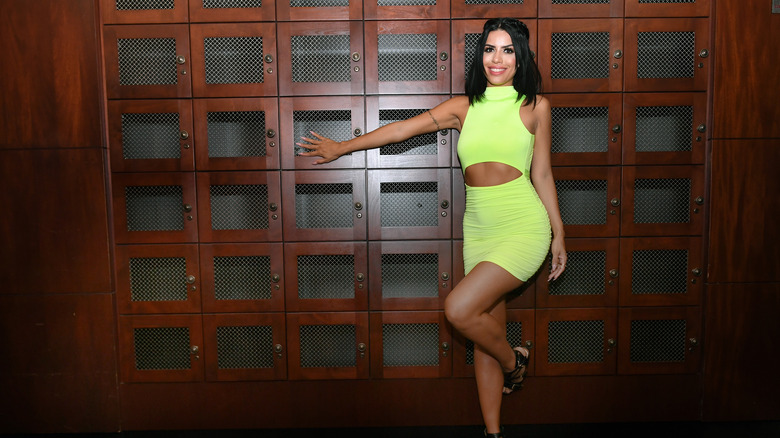 Bryan Steffy/Getty Images
Despite Larissa Lima's appearances on many different seasons of "90 Day Fiancé," she announced in September 2020 that she would no longer be working on the show. In an Instagram post, Lima revealed that she was actually released from the TLC team — but as it turns out, it had nothing to do with any of her previous allegations of violence or run-ins with the law. She wrote: "Dear Friends and Followers, I want to make a statement for you, I'm no longer a cast member of the show '90 Day Fiancé,'" she wrote. "Because of my show with CamSoda, I was released from my contract with TLC by phone the day before ICE arrested me. I will continue producing content for my official channels on Instagram, OnlyFans and Youtube. Thanks for your understanding, love and attention" (via People).
For those unfamiliar, CamSoda is a live streaming platform most well-known for the adult content that its content creators make (via CNBC). While the content isn't necessarily adult-themed, it would appear that Lima did, in fact, use the platform to dress up in and show off her lingerie, per Cheat Sheet.
But don't worry — Lima appears to be doing just fine for herself. TMZ reports that Lima made nearly $100,000 for her hour-long gig on CamSoda. And according to Screen Rant, she's been making quite the career for herself as a social media influencer.