The Truth About Chris Evans And Minka Kelly's Relationship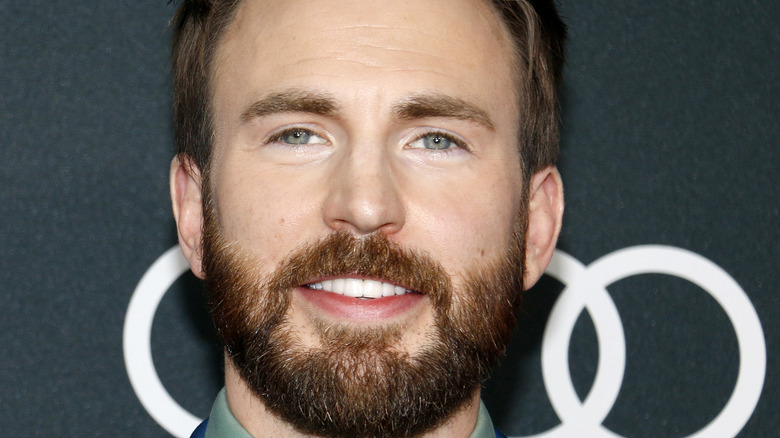 Shutterstock
Chris Evans is apparently an "extremely cool ex-boyfriend," according to Vanity Fair. The actor has had his fair share of Hollywood relationships, from Jenny Slate to Jessica Biel, but apparently, he's had "no bad breakups." Evans even told Elle in 2017, "... I've had no bad breakups in my life. Typically, if I see an ex, I give a big hug, and it's wonderful to catch up."
If the Marvel actor weren't already so swoon-worthy, being a chill ex makes him even more crushable. Chris Evans is even so cool with his exes that he's gotten back together with a few of them before. According to Us Weekly, Evans and Slate started dating after appearing together in 2016's "Gifted," but eventually called it quits. They reunited in 2017, but the second time didn't last either. The other famous ex who dated Evans more than once was actress and model Minka Kelly. 
Minka Kelly and Chris Evans have gone on friendly dog walks together
According to Page Six, the two first started dating all the way back in 2007. This was prior to Evans joining the Marvel Cinematic Universe (MCU) and being known as Captain America. As their careers started to get too busy, they decided to call it quits because of "conflicting schedules." Then, in 2012, Evans and Kelly tried seeing if they could make their schedules work once more, but ultimately ended things for good a year later. 
Socialite Life reports that the two exes were spotted together again in 2015, but nothing was ever confirmed if they were trying for a third time. It seems the two were just on a friendly walk with their dogs, which just reinforces how cool of an ex Chris Evans is. Right now, there is no official news about Evans' relationship status. However, a friend of the Marvel star told OK! Magazine that there is someone that Evans has been seeing, but "she's not in the business and is low-key." 
Another source said that Evans is ready to "settle down" once he's found "the right woman."