Who Is FBoy Island's Garrett Morosky?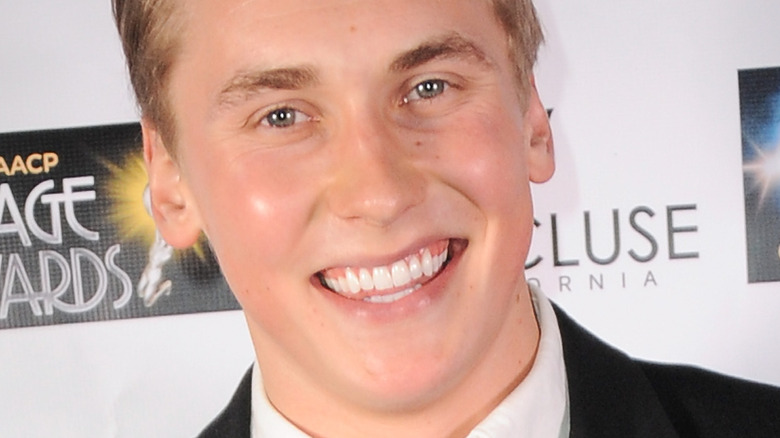 Albert L. Ortega/Getty Images
HBO Max is trying its hand at a reality dating show with the new "FBoy Island." On "FBoy Island," 24 guys of self-proclaimed "nice guys" and "f*** boys" head to a tropical location to try to win the heart of three women, according to BuzzFeed. Unlike "The Bachelor," which has a longer season, "FBoy Island" is only 10 episodes long. So, there's really not much time to fall in love. 
Variety reports that the rules of the show "seemingly change by the day" and whoever can stick around till the end will win "up to" $100,000. Of course, the women on the show are spending most of the time trying to figure out who is a "nice guy" and who is an "f-boy." As an audience member, you'll also have to figure out who's who, but you can get a jumpstart before the show premieres on July 29 by checking out some of the cast, like Garrett Morosky, now.
Garrett Morosky has both 'nice guy' and 'f-boy' qualities
One cast member of "FBoy Island" you'll be introduced to is Garrett Morosky from Los Angeles, California. According to People, Morosky is an accredited investor and entrepreneur — aka a "cryptocurrency guru." That means he can probably explain Dogecoin better than Elon Musk on "Saturday Night Live" (via YouTube). While the cryptocurrency may make him seem like he's on the "f-boy" scale, his bio also states that he's "passionate about animals and saving the environment." That screams "nice guy." However, he's also "into fitness" and "is hyper-competitive," which swings back into "f-boy" territory.
This also isn't the first time Morosky has had ties to a competition show. According to the Pittsburgh Post-Gazette, Morosky was also a finalist in "The Price Is Right Male Model Search" webseries. And judging from his Instagram, Morosky does know how to model for a good shirtless Insta pic. Do you think he's one of the "nice guys" or "f-boys" of "FBoy Island"? You'll have to tune into the series to find out.