For Detangling Hair, This Conditioner Stands Above The Rest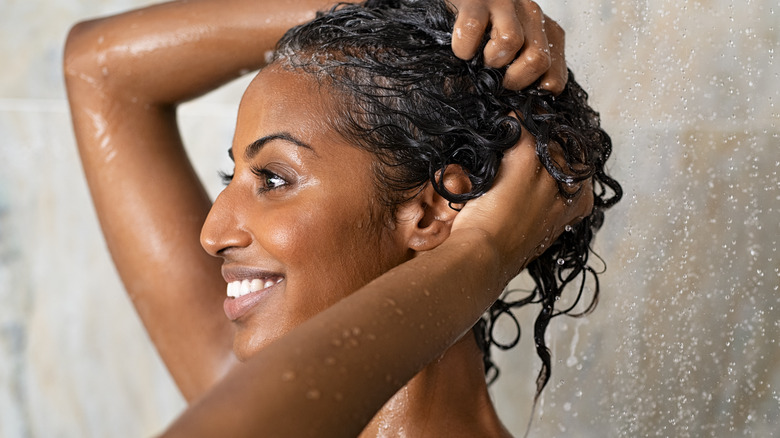 Shutterstock
We may receive a commission on purchases made from links.
Hair care is one of the most important parts of any beauty routine. From shampoos to conditioners, making sure you are using the right products is important to keeping your hair shiny and healthy. There's nothing worse than washing your hair and immediately feeling like you need to rewash it, because you've piled on so many products to get the knots out, that it's totally greasy. 
Detangling wet hair after the shower is important, so that you're not ripping out your hair by brushing too roughly. In fact, experts say brushing your hair when wet can cause some damage to your locks. Brushing wet hair causes some damage because when hair is wet, it becomes more porous and can easily break (via Jean Louis David). You probably notice that you shed more when your hair is wet and you comb or brush it — it's because of how sensitive the shaft is. 
Using the right products to ensure your hair is knot-free can prevent the fight you have with your hairbrush post-shower.
The best deep conditioner for your hair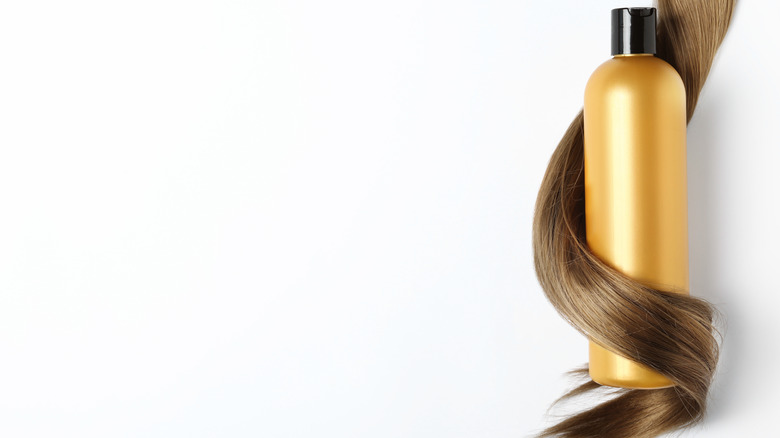 Shutterstock
While some people avoid using conditioner because it can leave their hair greasy and heavy, conditioner has a valid use when washing your hair. Shampoo may get the dirt out, but it can be rough on your ends. Conditioner is used to specifically smooth and detangle hair after shampooing (via Allure). Using the right conditioner is important, because if you use a conditioner that works for you, you can ensure to prevent split ends and breakage. 
Buying a good conditioner isn't going to break the bank, either. Many top conditioners can be found right on the shelf at your local drugstore. One product that's a must-have for anyone with hair that easily tangles in the shower after shampooing is Aussie's 3 Minute Miracle Moist Deep Conditioner with Avocado. The deep conditioner, which can be purchased on Amazon, is infused with avocado and Australian jojoba oil, which can help to strengthen hair, prevent breakage, and treat dry scalp (via Healthline).
Not only are the ingredients great for hair, but customers on Amazon rate the product five stars. Many who have bleached hair and highlights say that it completely saved their hair from being dry and brittle. Others say that it's the "best deep conditioner they have ever used." Clearly, we're sold!
Purchase Aussie's 3 Minute Miracle Moist Deep Conditioner with Avocado on Amazon for $13.29.