The Real Reason Derek Jeter And Minka Kelly Broke Up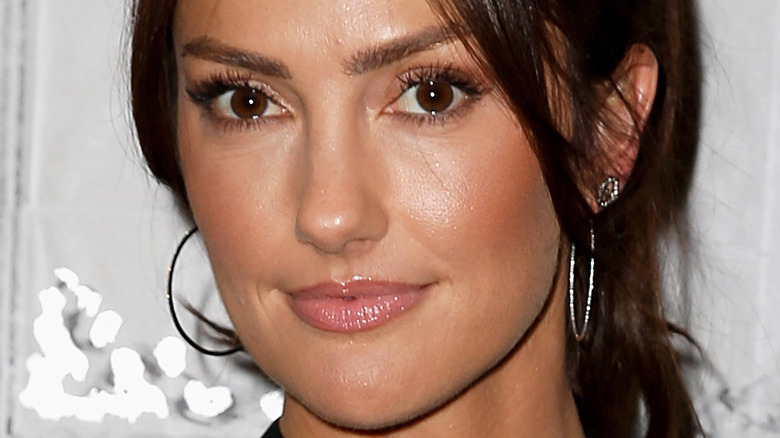 Dominik Bindl/Getty Images
These days, former Yankee shortstop Derek Jeter is a married man and father — he and his wife, Hannah, have two daughters, Bella Raine and Story Grey (via E! Online). But for years, Jeter was widely considered one of New York's (and baseball's) most eligible bachelors — and he has the list of famous exes to prove it. Among Jeter's famous exes are Mariah Carey, Jessica Alba, Jessica Biel, and Adriana Lima (via Men's Journal).
Jeter also dated "Friday Night Lights" star Minka Kelly for three years, from 2008 to 2011 (via People). The two were first spotted at a Texas Longhorns game in Austin, where Kelly was filming "Friday Night Lights," and were later seen on vacation together in St. Barts and Miami, as well as taking in the U.S. Open (via Bleacher Report).
The high-profile couple kept their relationship as private as possible, although Kelly did publicly deny rumors about a potential engagement — and a weird rumor involving her dog (via People).
"I promise you, I'm not getting married in the next month," she told GQ at the time. She also denied that she asked Jeter for help making arrangements for her dog to fly first class.
"Do people think that somewhere in my brain I think Derek can save me from someone telling me my dog can't fly?" she questioned. "If that's the way I worked, he would have left me a long time ago."
What went wrong?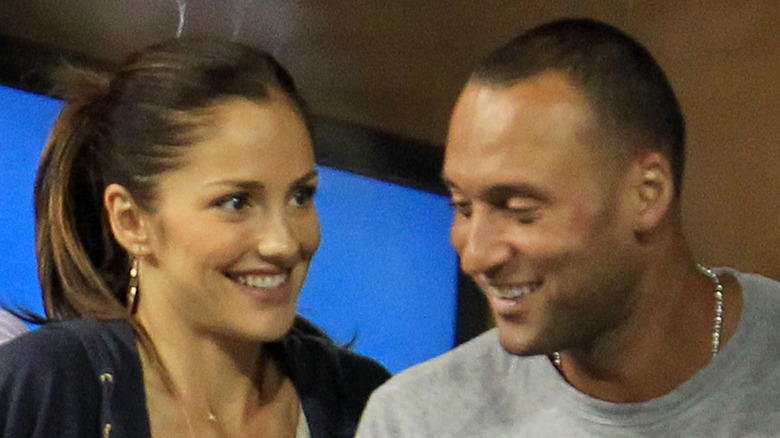 Chris Mcgrath/Getty Images
When Minka Kelly and Derek Jeter split, to some, it seemed sudden (via E! Online). While Kelly and Jeter didn't address the reason for the breakup publicly, one insider claimed that Kelly's burgeoning career and increased success became too much for Jeter.
"This is Derek's doing for the most part. If you look back at his relationships, as some of the girls started to rise in fame, that's when they broke up. Vanessa Minnillo, Lara Dutta, they all start out with sexy photo shoots and then all of a sudden they blow up and it starts going awry. He has a history of it, and he's just repeating it with Minka," the source said.
According to the insider, the split took Kelly by surprise, even as their priorities shifted. "They both wanted different things," the source continued. "There's a lot of pressure on both of them right now. He's the Yankees captain, everything lies on his shoulders. Minka's feeling a lot of pressure with 'Charlie's Angels.' As both started to feel the pressure of their jobs, the relationship just came second."
Jeter would eventually go on to settle down with Hannah after leaving baseball behind, while Kelly went on to date Wilmer Valderrama and Jesse Williams, among others (via PopSugar). Most recently, she made headlines for breaking up — and then maybe getting back together — with Trevor Noah (via People).