Tyler Cameron Shared What Really Happened Between Him And Gigi Hadid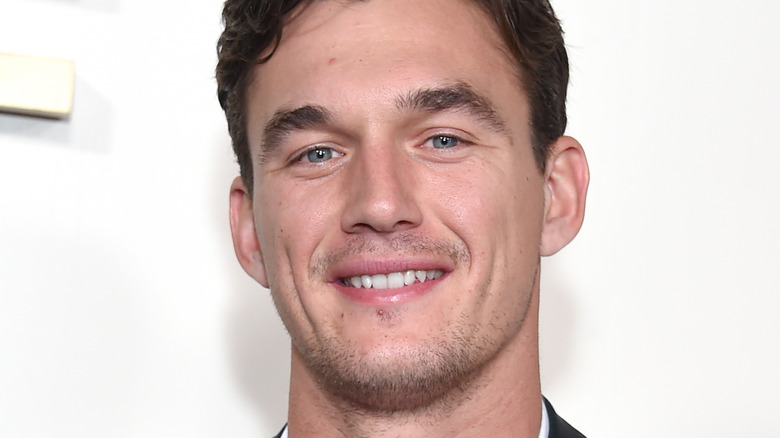 Shutterstock
Former "Bachelorette" contestant, Tyler Cameron, made headlines when the paparazzi found him leaving Gigi Hadid's apartment at 8 in the morning in 2019. Soon after, Hannah Brown fans flew into a frenzy after they were rumored to be back together. Now, in his new book, the 28-year-old is setting the record straight.
According to Cosmopolitan, the drama ensued in 2019 after Brown's season of "The Bachelorette" ended terribly. She was ready to choose Jed Wyatt to be her husband on the show, only to find out that he had been hiding his girlfriend back home the entire time. After the truth came out, Brown came back to her second choice, Tyler Cameron. After recently releasing his book "You Deserve Better: What Life Has Taught Me About Love, Relationships, and Becoming Your Best Self", Cameron shared his side of the story about the scandal of the year in "Bachelor" world.
"At the end of the show, after everything about Jed [Wyatt] and his offscreen girlfriend came out, Hannah asked me out again. Now, to be clear, she is the one who reached out to me," he writes. "Later on, it was framed like I was the one who pursued her—which maybe was a producer's edit — and that felt unfair. Of course, I was glad to hear from her and I was happy to see her again, but I also made it clear that I needed to take some time for myself to figure out was right for me."
The two then met up in Los Angeles with pictures showing him leaving her house. However, two days later, the Florida native was spotted with a supermodel by the name of Gigi Hadid.
Tyler Cameron apologized to Hannah Brown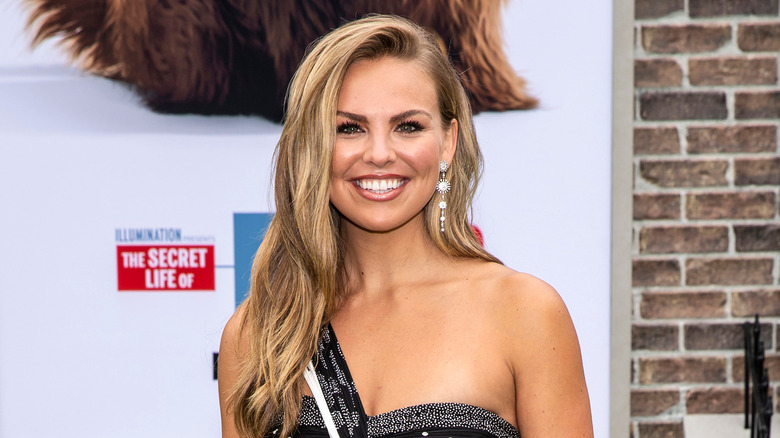 Shutterstock
"We saw each other in L.A., where yes, I slept at Hannah's house, but we didn't sleep together. We weren't in a relationship at that point, and we definitely weren't boyfriend and girlfriend," Cameron continued in his book. "Two days later, I was seen in New York City, out on a date with a different girl."
"Now I know, this was a major mistake on my end. Not because I shouldn't have been dating, because I was very clear with Hannah all along that after the way the show ended, I needed some time and space to figure things out," he continued. "I even called Hannah in the afternoon the same day I arrived in New York and told her again that I thought we both deserved to date other people. But I still put Hannah in a tough, tough position."
According to UsWeekly, Cameron explained that he didn't realize how much backlash he would create within those few days and said that his intention wasn't to upset the former Bachelorette. Eventually, Hadid and Cameron went their separate ways after they went home together a few times in New York City. The supermodel got back together with her ex, Zayn Malik, later that year and had their baby, Khai, in 2020.
Now, Cosmo reports, Cameron and Brown both have new flames; they also consider each other friends.