Here's What Billie Eilish's Everybody Dies Really Means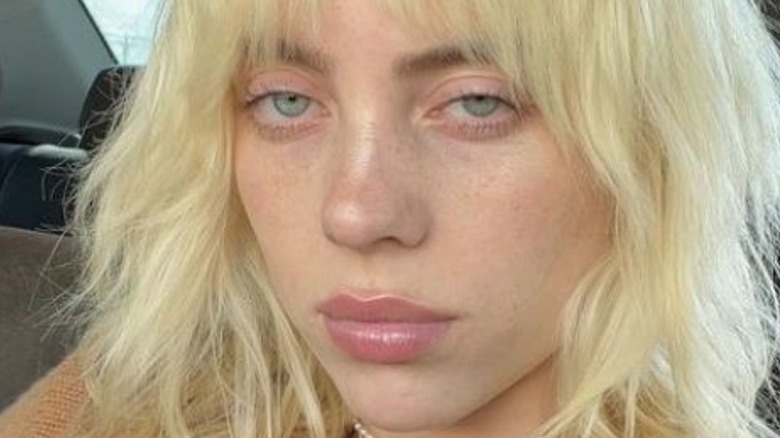 Shutterstock
Ever since Billie Eilish burst onto the music scene at 14 years old with her first song "Ocean Eyes," the Los Angeles-based singer's career has exploded (via Vox). Following on the massive success of her first EP "Don't Smile At Me", which contained hit tracks like "my boy", "party favor" and bellyache, the musician dropped her  2019 debut album "When We All Fall Asleep, Where Do We Go?" 
In creating this record, Eilish became the youngest artist ever to be nominated for the four top Grammy categories in one year and the first woman in history to sweep all four (via Insider).
Hoping to continue that momentum, Eilish dropped her sophomore album "Happier Than Ever" on July 30 (via People). In a conversation with VEVO, the megastar explained, "The songs in the album are all over the place. And very versatile and different to one another, but also are very cohesive, which is like a big goal for me is to make things feel like the same project, but not like the same song over and over again." 
One of the most captivating songs on the record is "Everybody Dies," which the singer co-wrote with her brother FINNEAS, and it has a heavy meaning, more than the title itself. 
Everybody Dies puts a spin on a sad subject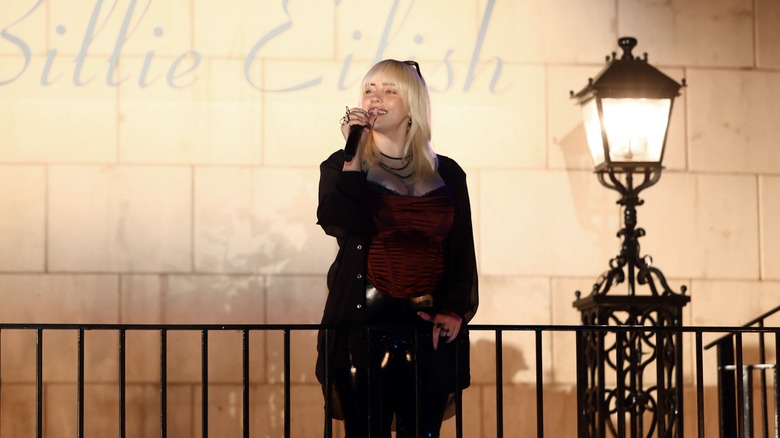 Matt Winkelmeyer/Getty Images
In "Everybody Dies," Billie Eilish expresses her feelings surrounding death and the idea of one day losing the people she loves. Though the track has a somber subject matter, Eilish still manages to find comfort in the topic. 
The artist sings, "You oughta know / That even when it's time, you might not wanna go / But it's okay to cry and it's alright to fold / But you are not alone," (via Genius). Eilish explains the inspiration behind "Everybody Dies" to Spotify.
She said, "This song is a big bummer. It's really about how everybody dies. You can't change it and it's a horrible thought. But it's also a comforting thought, I don't know. It gives me comfort to know I'm gonna die." The "Bad Guy" singer also noted that she's thought about death since a young age and learned to see the silver lining in it. She continued, "This song is really just about knowing that you only have so long to do what you want so just do it. Enjoy your life." Eilish also told Spotify that "Everybody Dies" is blue" and " smells like rain, for sure."