Here's What Billie Eilish's Male Fantasy Really Means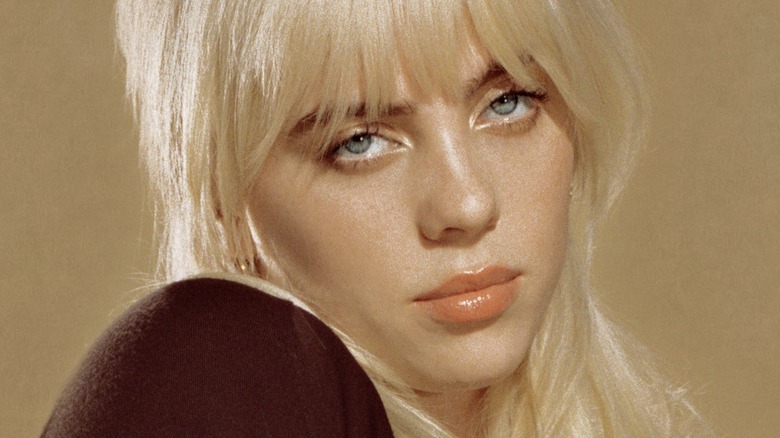 Jamie Sward/High Rise PR
Two years after her debut album, "When We All Fall Asleep, Where Do We Go?," Billie Eilish is back with her sophomore album. Released on July 30, "Happier Than Ever" exposes a more personal side of the alt-pop singer than listeners have heard previously, offering the world a chance to learn about her interpersonal relationships, how fame has affected her, and more.
The album delivers 16 fresh tracks. Among them are "Overheated," "Everybody Dies," "My Future," and, of course, the title track "Happier Than Ever." This album is a testament to Eilish getting older, per The Guardian, and that growth can be seen in her as an artist, in her music, in her lyrics, and in every fiber of this project. What's nice, too, is that Eilish chose to end the album on a slower track, a ballad about love titled "Male Fantasy." But what exactly is this song about, and why is it a great closing track?
Why Male Fantasy closes Billie's new album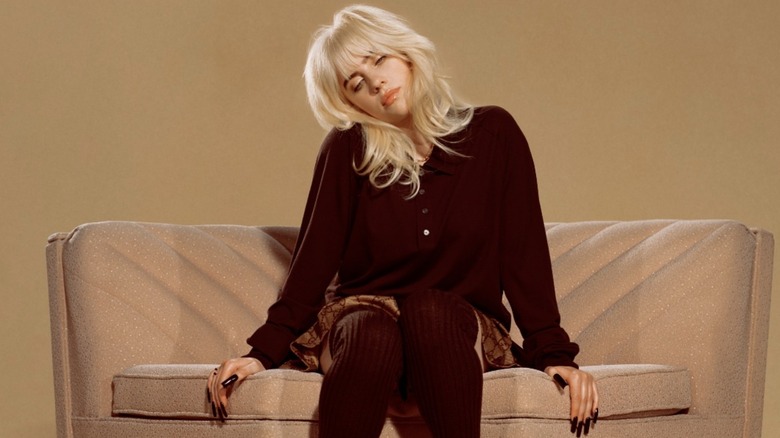 Jamie Sward/High Rise PR
What makes Billie Eilish's "Male Fantasy" so good is that it's not only an excellent ballad but also an amazing closer for an album. There's a full circle moment that occurs in the track. In fact, as Eilish told Spotify about the album's ending, "Not ending on an angry note, I think, was important, 'cause nothing should end on a bad note, I feel like," explaining that the album was originally going to end on the title track, "Happier Than Ever," before "Male Fantasy" was written.
"It's terrible to feel something that you don't want to feel," Eilish further explained about the song's central theme. The song's title comes from the entertainment industry's overflowing capacity of straight, white men who then produce entertainment content through their own lenses (via Genius). This means that women are often objectified in the media, something that Eilish has had to endure herself since her rise to fame. This track then combines this male gaze with Eilish's heartbreak.
"Home alone, tryin' not to eat / Distract myself with pornography / I hate the way she looks at me / I can't stand the dialogue, she would never be / That satisfied, it's a male fantasy / I'm goin' back to therapy," Eilish sings, opening the song with an example of the male fantasy in action (via Genius). She then maneuvers through the song, ending with "Can't get over you / No matter what I do / I know I should but I could never hate you," bringing the relationship side of the story together.