Stacey Silva Opens Up About Her Journey With IVF - Exclusive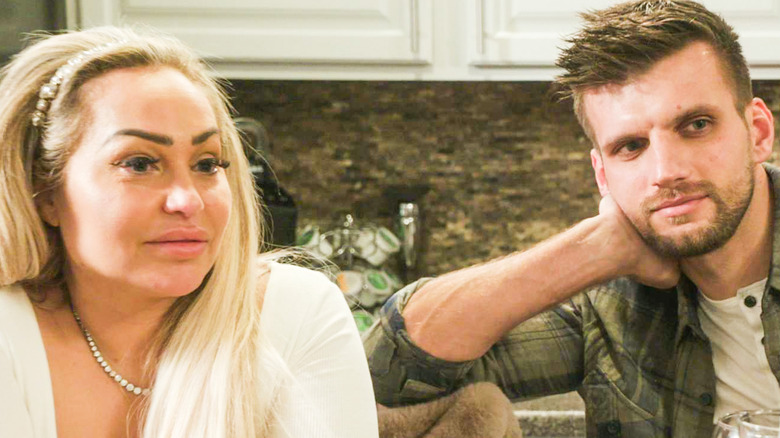 TLC
Stacey Silva found her happily ever after by tying the knot with Florian Sukaj on the hit TLC reality series "Darcey of Stacey." Their road to the altar wasn't an easy one, as they faced a long-distance relationship, a 17-year age gap, and the COVID-19 pandemic before saying "I do." However, their deep love for one another prevailed and the reality starlet married the Albanian fitness model in an intimate ceremony on Season 1. And now, as they settle into married life on Season 2, they are considering growing their family, and audiences get to share in that process as well.
The List sat down with Stacey and her sister Darcey Silva just before the new season of their show premiered. The lovable twins opened up on every topic imaginable, from their uncanny twintuition to their glamorous twin transformations. And while Darcey dished on her tumultuous relationship with her fiancé Georgi Rusev, Stacey was equally transparent about the ups and downs of her fertility journey. "It's emotional to talk about because it's still raw and it's real," she said. "And I think women in my shoes can relate."
Stacey is prioritizing her health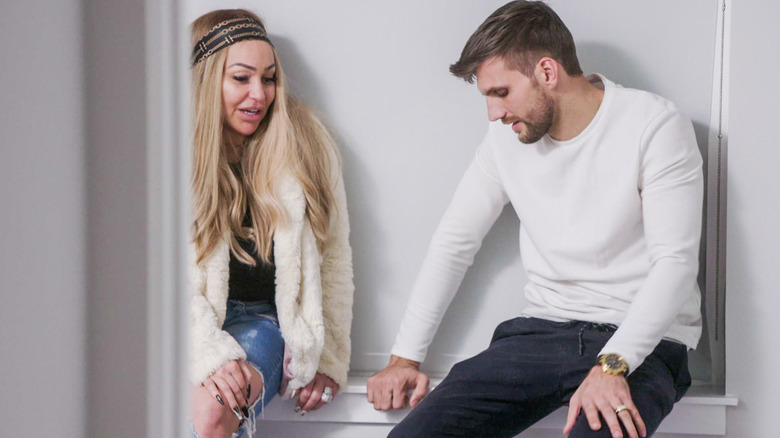 TLC
Stacey Silva is definitely basking in the glow of being a newlywed. She gushes over the fact that she is living in the moment with Floria Sukaj and explains that because they are enjoying wedded bliss so much, they would like to welcome a baby to join in their fun. "We actually are stronger than ever, and it's the perfect time to try for a child of our own," Stacey said.
The now-46-year-old is realistic about the process, and admits her age plays a factor, and that is why she chose to explore her fertility options with Florian. "He's 17 years younger than me; I want him to be able to experience a biological child of his own. But how do you do that?" she explained. "You have to make sure that you're healthy and able to." 
The reality star did reveal that when she visits the doctor on Season 2, she is shocked to discover that she has a cyst. "It was actually eye-opening, and I think it's gonna help a lot of women out there to make sure that they get their checkups," she said. When talking about her health, Stacey can't help but mention her two sons (who have chosen not to be on the show) from her marriage to her first husband, Goran Vasic, telling The List, "They're my life; they're my everything, and I want to be here for a long time for them."
Stacey and Florian are relying on their deep faith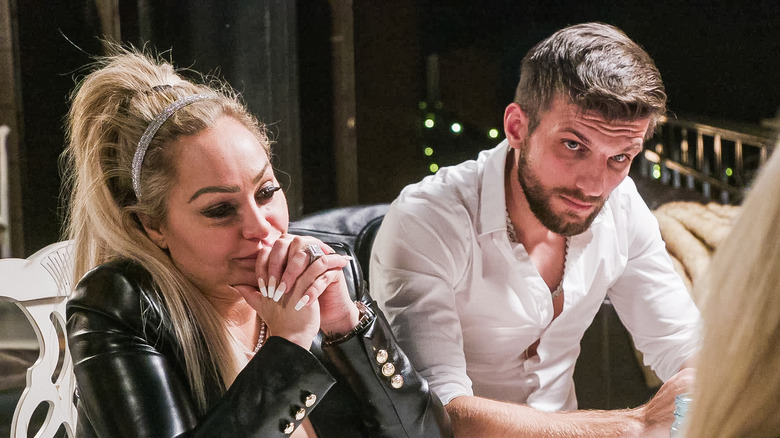 TLC
Stacey Silva assures us that fans of "Darcey and Stacey" will get to experience the IVF [in vitro fertilization] process with her and Florian Sukaj, and teased that we will know the outcome of their journey on Season 2. "Whether there's a biological child with me and Florian or not, you guys will get to see that," she said.
The multitasking mom of two, who co-owns the fashion line House of Eleven with her sister, Darcey Silva, also stressed the fact that she and her new husband are leaning heavily on their strong faith during this time. "In Florian's eyes, it's in God's hands," she explained. "He's a man of faith, and he doesn't care what any doctor has to say. I'm a woman of faith, but at this age, we need the help of a doctor."
Season 2 of "Darcey & Stacey" airs on Mondays at 8 p.m. ET/PT on TLC and is available for streaming on discovery+.