Gwen Stefani Shows Her Love For Her Husband Blake Shelton In An Unusual Way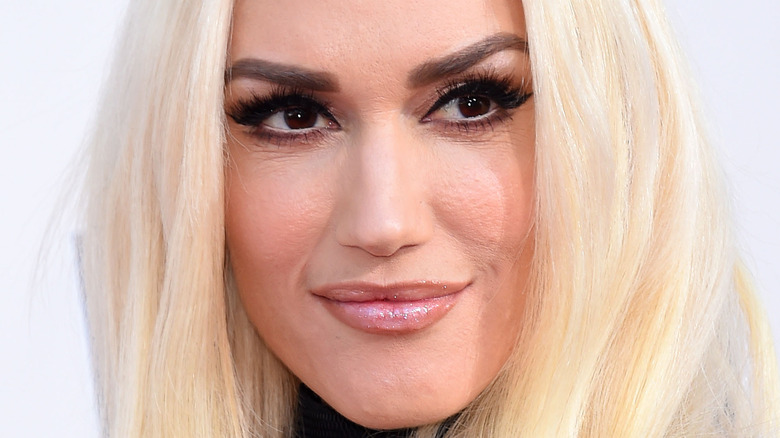 Shutterstock
We know Gwen Stefani is madly in love with Blake Shelton. She's told us many times, like when the singer said in January of this year, "My heart is racing. What don't I love about Blake? And what don't we all love about Blake? He's just such a good guy. He's one of the most generous human beings and down to earth. It all sounds generic but it's just so true" (via ET Online).
The star also claims she is more beautiful now that she's in a relationship with the country singer. "I look back over the past few years and look at pictures of when I first started kissing Blake, and I look the best I've ever looked in my life in those photos," Stefani gushed in March of 2021. "Love must look good on me. I feel like that does show through – it really does" (via People).
Okay, we get it. Stefani loves her husband! But now, the always fashionable pop star has found a new, slightly unusual way of professing her feelings for Shelton.
Gwen Stefani wears Blake Shelton's face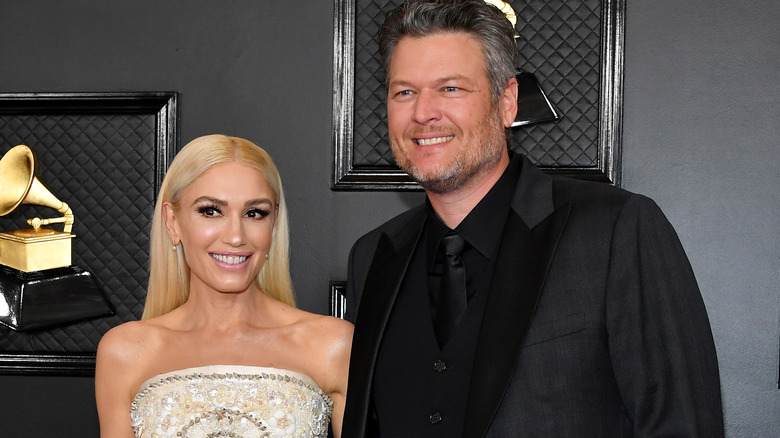 Amy Sussman/Getty Images
As Fox News reports, the former No Doubt singer was spotted sporting customized Vans with Shelton's mug on them while shopping in Los Angeles this past Saturday. She paired the eye-catching accessory with sweats and a jean jacket from her clothing line, aptly called Anaheim Hillbillies — Stefani now calls the Oklahoma mansion where she married Shelton home (via House Beautiful).
The good news is that the newlywed's love for her husband is matched only by his adoration of her, with Shelton saying in 2018, "How can I not be [in love]? She is the greatest. She is the greatest" (via E! Online).
The country crooner also professed about singing songs like "Happy Anywhere" with his wife, "It's like I'm a kid on Christmas morning. And so that's what it's like for me working with her. It's just exciting, it really is" (via Hollywood Life).
Okay Blake — we'll be waiting to see your Gwen Vans now!