What Was Mike Richards' Relationship Like With Alex Trebek?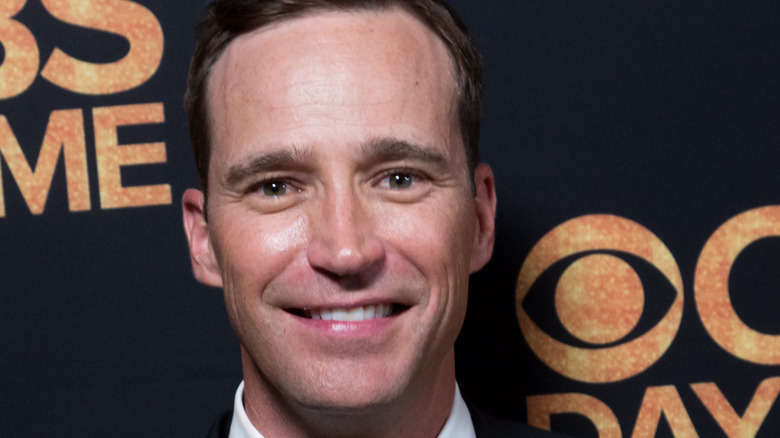 Greg Doherty/Getty Images
It's been a long road of trying out various potential "Jeopardy!" hosts and speculating who will be Alex Trebek's permanent replacement. Many have made attempts at filling Trebek's shoes — who hosted the game show for over 30 years — from the likes of Green Bay Packers Quarterback Aaron Rodgers, "Big Bang Theory" actor Mayim Bialik, "Good Morning America" host Robin Roberts, and CNN host Anderson Cooper, to name a few. Some prevailed as solid options, but most sank into irrelevance (via Forbes). But many assert that the search has simply gone on for too long, and it's time to give "Jeopardy!" the permanent host it deserves. Well, we have some good news: it looks like the search might be finally coming to an end. After rummaging through the likes of Hollywood, they have decided on someone who has been close to the show all along.
It looks as though the show's executive producer, Mike Richards, might end up being the show's new host. According to the Washington Post, Richards is in "advanced negotiations" to be Trebek's official replacement.
Richards and Trebek shared this touching final moment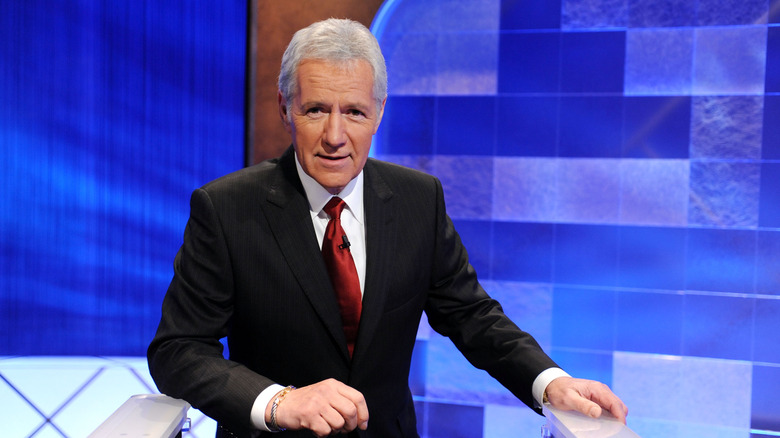 Amanda Edwards/Getty Images
Back in February in the midst of the hunt for a host, Mike Richards gave the role a shot and appeared pretty comfortable with it. Perhaps his ease as host came from his previous experience working on reality television shows. According to the New York Times, Richards previously hosted the reality show "Beauty and the Geek," held a production role in "Let's Make a Deal," and was also in talks to replace Bob Barker on "The Price Is Right," but was ultimately unsuccessful.
Richards was allegedly quite close to Alex Trebek, according to reports. In an interview with Entertainment Weekly, Richards went into detail about Trebek's desire to keep everyone on the "Jeopardy!" crew happy and having fun. Richards said, "He wanted to know how the staff was doing, how the crew was doing, make sure everybody was hanging in there." He added, "He was always inquisitive, always asking questions, and he loved smart people. He loved everyone, but he really admired smart people." Reports even suggest that Trebek would run production ideas by Richards to get his opinion, per the Daily Mail.
Finally, Richards recalls, during Trebek's final few tapings before his cancer made it too challenging for him to continue, Richards congratulated Trebek on his hard work. He explained, "[Trebek] was exhausted, obviously, and he looks up and he goes, 'Thank you.' He knew what he had done and appreciated the fact that we all knew what he had done. So those last two days are very special, and I'll never forget them."