Mike Wolfe And Frank Fritz From American Pickers - What Really Happened Between Them?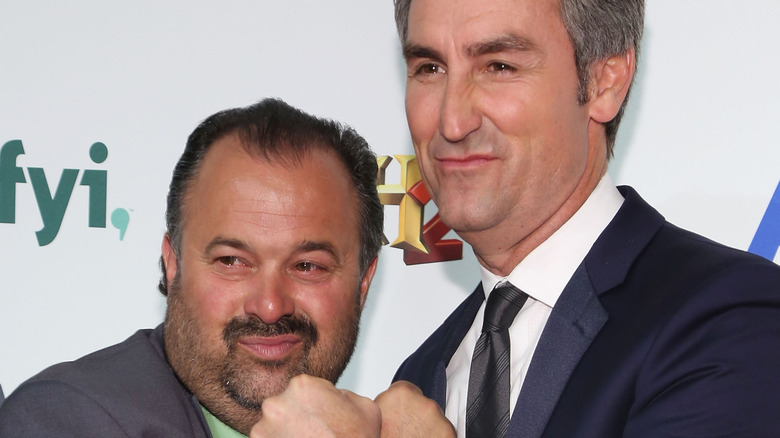 Taylor Hill/Getty Images
It's been a dramatic few months for the hosts of the reality TV series "American Pickers." The last episode Frank Fritz appeared in was back in March 2020, according to The Sun. At the time, fans were told Fritz was taking a break from the series following a back injury, which required surgery that "had a couple of rods put in" as well as "185 stitches." 
During his time away from the show, Fritz also lost 65 pounds, and entered rehab for alcohol addiction. With a family history of alcohol addiction, the reality TV co-host was proud to say that he has been "sober now for 11 months," according to The Sun. While many fans were thinking that Fritz would come back to the series, it has been reported that he has been fired from the show. 
The series' other host, Mike Wolfe, made an announcement on Instagram following the news saying that he "will miss Frank" and prays "for the very best and all good things for him on the next part of his journey." However, it seems the relationships between these two is not as solid as it appears. 
Frank believes Mike's statement on his departure is "bulls**t"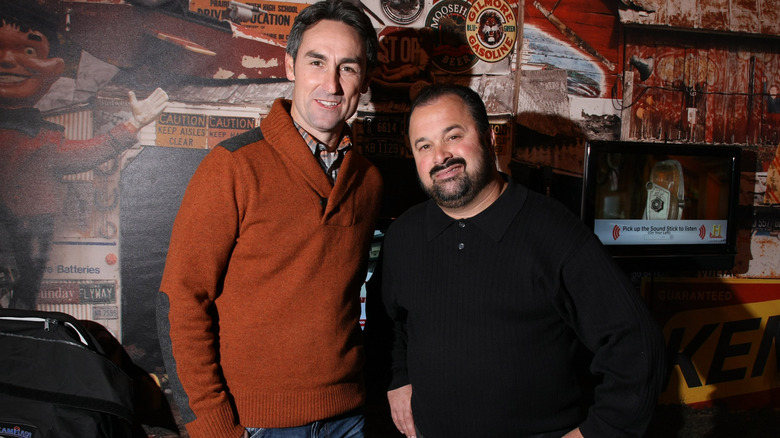 Neilson Barnard/Getty Images
Following Mike Wolfe's Instagram post, his former co-host of "American Pickers," Frank Fritz, has fired back. According to Cinema Blend, he believes Wolfe's social media statement is complete "bulls**t." Fritz even believes it wasn't even written by the reality TV show host, and that the two "never were friends in grade school." He even said that he doesn't "believe in ten years [Wolfe has] said five nice things to [him]." 
Now, fellow "American Pickers" star, Danielle Colby, has come forward to defend Wolfe. Colby has said that she is "truly saddened" and "incredibly sad for [Fritz's] struggles," but she also believes "Frank [has] caused so much pain for himself that it has been hard to watch" through the years (via People). 
While Fritz and Wolfe have hosted the show together since it premiered in 2010 and have "known each other for about 40 years," Fritz has said that he and Wolfe have not spoken to each other in two years. He even said after his surgery, Wolfe didn't call to ask how he was doing. Whether you believe Fritz or Wolfe, it's sad for fans of the show to see these two co-hosts not getting along anymore.