The Truth About Lisa Loeb's Dating History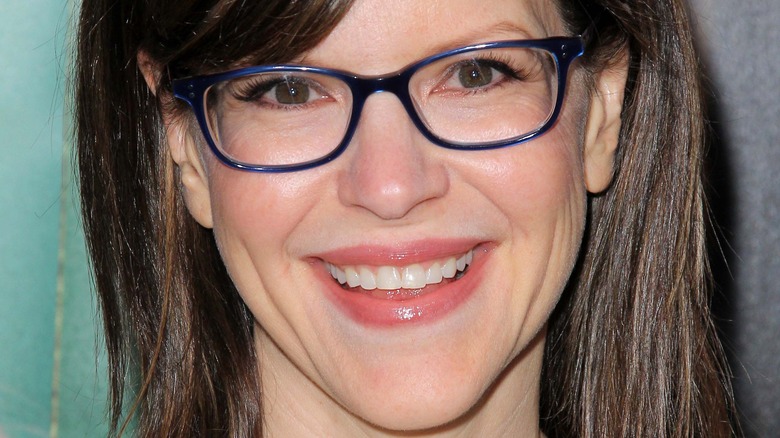 Shutterstock
You say, she only dates who she wants to. Sorry — we know you will have Lisa Loeb's 1994 hit song "Stay" in your head for a while now (via Song Facts). But it's not the worst tune to have running your mind for a minute. Of course, Loeb is best known for this catchy ditty and others, like "I Do" (via Billboard). But did you know the songwriter actually has quite an interesting dating history that includes more than one famous ex?
Let's go back in time to the year Loeb's "Stay" was on the radio every five minutes. Not only was the Maryland native one of the most popular singers of the moment, but she was also reportedly dating actor David Duchovny (via Ranker). At the time, he would have been starring as Fox Mulder on "The X-Files" (via IMDb).
But the couple broke up in 1995 for an unknown reason. And Loeb would move on to date another big celebrity. They even starred in a Food Network show together!
The Dweezil Zappa years saw Lisa Loeb doing a lot of reality TV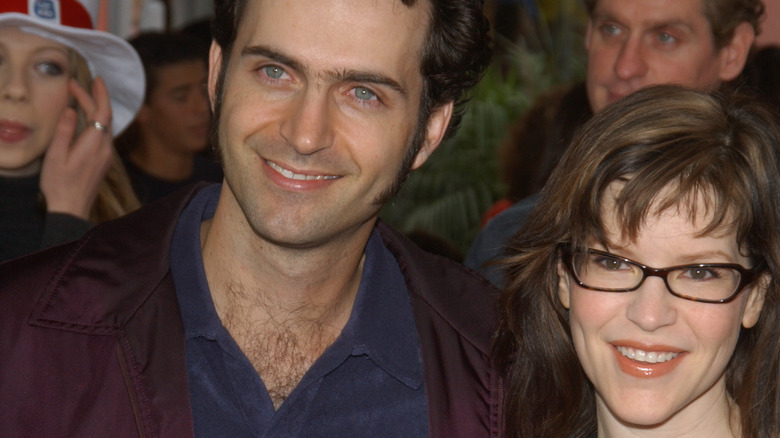 Shutterstock
For those who know his name and not much else, Dweezil Zappa is one of musician and activist Frank Zappa's children (via Los Angeles Times and Britannica). He was an MTV VJ in the 1980s, and went on to work in movies, TV, and music.
Zappa starred on two shows with his love at the time, Loeb — "Life With Lisa Loeb," and "Dweezil & Lisa" on the Food Network (via IMDb). The latter, which aired for one season in 2004, is described as a journey that follows its hosts as they discover culinary and musical adventures (via Food Network).
According to People, the "Stay" singer dated Zappa for six years, with the relationship ending in 2006. The star ended up starring in a reality show that saw her looking for love post-breakup, and told the outlet about her ideal boyfriend, "I don't expect anybody to know me or my music, as long as they're respectful and interested in what I do, just like I'd want to be respectful and interested in what they do. I want there to be a balance. Maybe you have different strengths and weaknesses, but you're both individuals in your lives, and as partners you're something different."
Lisa Loeb moved on with another celebrity but then found her happy ever after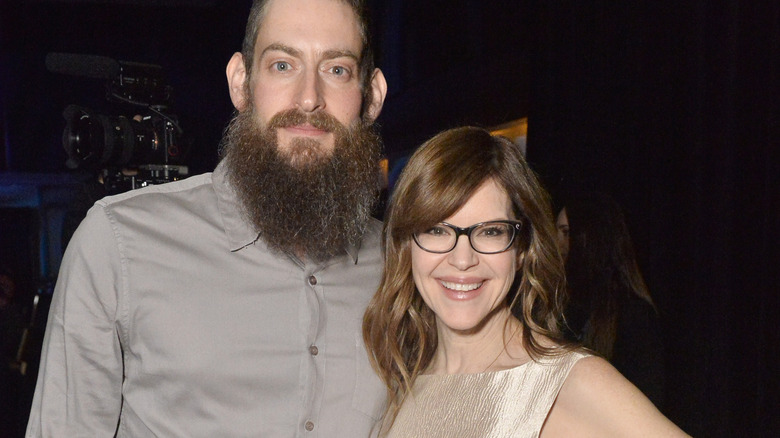 Jerod Harris/Getty Images
In 2004, Loeb reportedly enjoyed a romance with Chris Hardwick of "The Wall" fame, per Who's Dated Who (via IMDb). But this relationship was just a stopover on her way to finding her husband, Roey Hershkovitz, whom the songwriter met in 2006 and wed in 2009 according to The New York Times.
The outlet reports that Hershkovitz is also a musician, and served as the music coordinator on "Late Night With Conan O'Brien."
The couple met at a business meeting to discuss a potential show, upon which Loeb said, "I had a crush." After saying "I do," when Loeb was 40, the couple welcomed kids Lyla and Emet. In 2015, the mom of two opined, "I hate to say it because I want women to be able to do anything whenever they want, but if you want to have your own child, it's something that you really do need to focus on — the sooner, the better" (via HuffPost).
She added, "I'm really lucky that I was able to have two really healthy, beautiful children in my 40s. Unusual, but true."