Why Jason Momoa Doesn't Want His Kids To Go Into Acting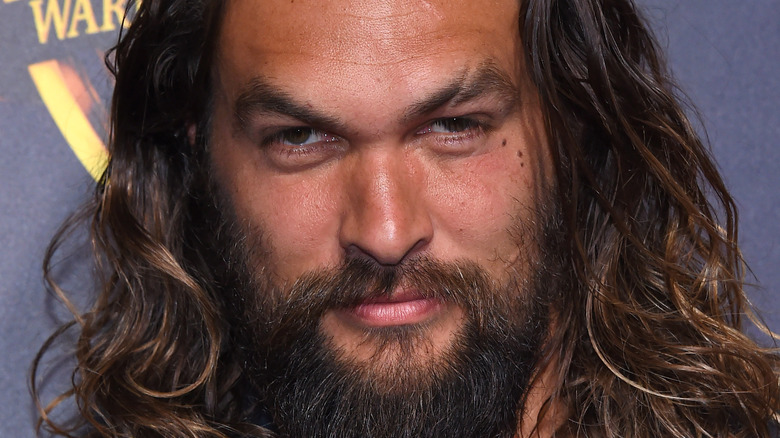 Shutterstock
"Justice League" star Jason Momoa is one of the greatest actors in Hollywood. Momoa's very first acting gig was on the popular series "Baywatch" (via IMDb). Once the series wrapped, Momoa booked a string of parts on other hit shows before landing his breakout role in the HBO series "Game of Thrones." The 42-year-old played the great Khal Drogo and instantly became an A-lister. Since leaving the show, Momoa has gone on to join another action franchise. 
In 2016 he starred as the legendary DC Comic character Aquaman in the film "Batman v Superman: Dawn of Justice." Momoa has since starred in a solo film as the merman and booked leading roles in many upcoming projects, including the highly anticipated "Dune" and "The Last Manhunt." While Momoa's enviable acting career has helped him create a beautiful life, he acknowledges that the entertainment business can be very difficult to navigate. In an interview with People, the actor shared that he hopes his kids don't want to follow his career path.
Jason Momoa knows how tough the industry is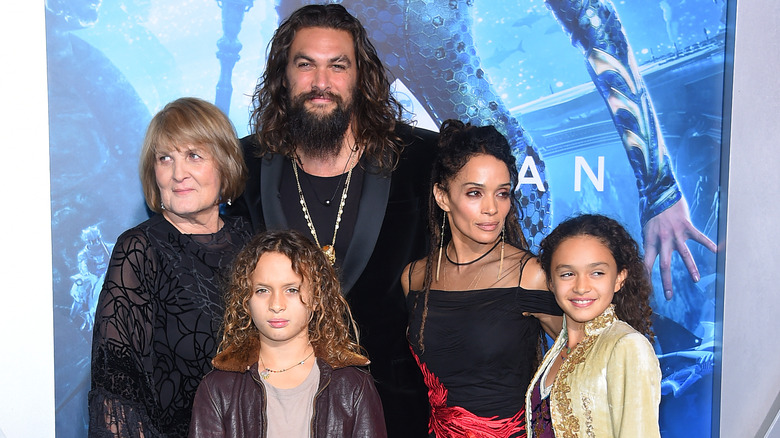 Shutterstock
While promoting his new film "Sweet Girl," Jason Momoa told Entertainment Tonight that he's reluctant to watch his kids follow in his giant footsteps. While Momoa doesn't want his daughter Lola or son Nakoa-Wolf to become an actor, the pair might have other plans. He said, "Aw man, one of them wants to do it and I'm not a fan. I don't want them to." Mamoa explained that he wants to push his children toward a different industry. He said, "I'll try my damnedest to keep 'em out of it. I love storytelling, I love theatrical things, I like directing and filmmaking, but I just want them to, you know, really to go for other things."
Mamoa explained that he's reluctant for Lola and Nakoa-Wolf to enter such a difficult industry. Despite having tough skin, the "Aquaman" star would hate to watch a loved one go through the difficulties of pursuing acting. He said, "It's very hard on people and I don't want them to have that pressure. I'm tough, I can handle it, but I wouldn't want to put someone I love [through] that."