Why Jeopardy! Fans Are Reeling After Latest Host Announcement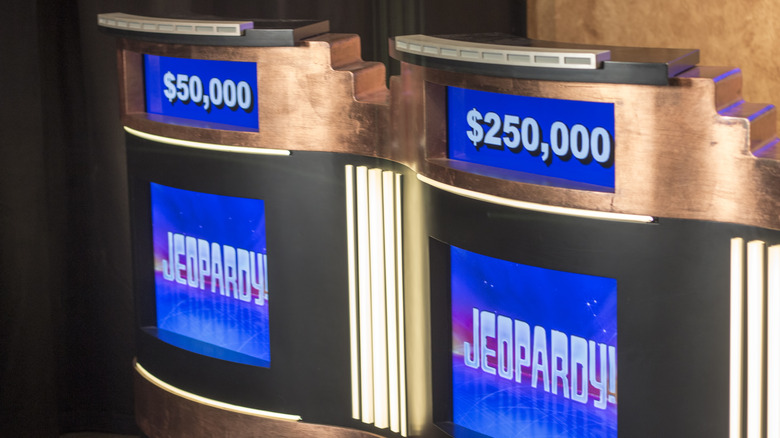 Shutterstock
For months, the hit competition series "Jeopardy!" has auditioned a group of rotating guest hosts looking for someone to fill the late Alex Trebek's legendary shoes (via Entertainment Weekly). Each guest host had just two weeks to showcase their skills and prove why they deserved to become a permeant part of the "Jeopardy!" legacy. The series auditioned many fierce competitors, including Katie Couric, Aaron Rodgers, and LeVar Burton. While "Jeopardy!" has spent the past few weeks guessing which individual will nab the top spot, Sony Pictures revealed that not one but two people will take over the game show.
According to CNBC, Jeopardy!" executive producer Mike Richards will become the new "Jeopardy!" host, while "The Big Bang Theory" star Mayim Bialik will host any prime time and spinoff series, including the new "Jeopardy! National College Championship." Ravi Ahuja, the chairman of global television studios and corporate development for Sony Pictures said, "We knew early on that we wanted to divide the hosting responsibilities and it became very clear that Mike and Mayim were the undeniable choices. They were both at the top of our research and analysis." Upon finally learning who will take over the syndicated series, many Twitter users took to the platform to share their thoughts.
Twitter users are reluctant to look past Mike Richards' harassment allegations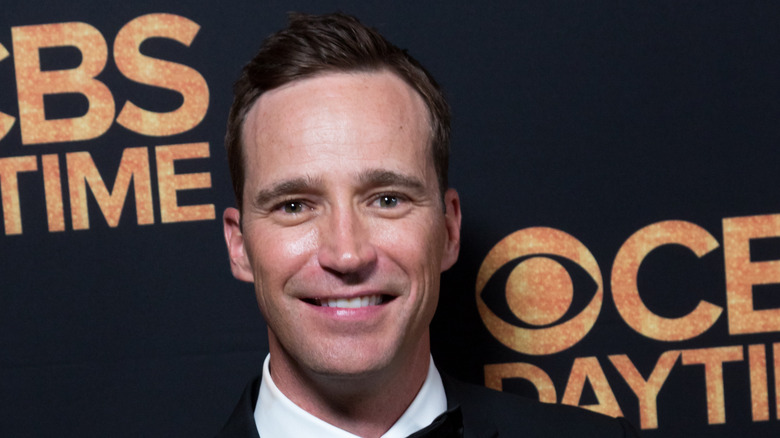 Greg Doherty/Getty Images
While "Jeopardy!" fans are happy to finally know who will become the series' new permeant host, many people are disappointed by the individual. When Mike Richards worked as an executive producer on "The Price Is Right" between 2008 and 2018, he was accused of sexual harassment and slapped with two lawsuits, along with his fellow producers (via Hollywood Life). Richards responded to the resurfaced allegations with a memo sent to "Jeopardy!" staff, claiming the way his actions were described doesn't reflect who he truly is. However, many Twitter users have demonstrated that they can't look past the allegations.
Twitter user @DrJasonJohnson said, "So basically he's still giving himself the job but throwing Bailik [sic] out there to distract from his past connections to sexual harassment and a hostile work environment on the 'Price is Right.'" @karenbates tweeted, "So @jeopardy has announced it will have two hosts: Mike Richards for the syndicated daily and Mayim Balik [sic] for prime time. She's a good choice, but she doesn't cancel out his problematic past." Though many people have expressed excitement for Bialik's new role, there is a larger consensus that LeVar Burton deserved the gig. @NicoleLCordva tweeted, "I'm very happy for @missmayim. She did an amazing job. Congratulations! Still think my guy @levarburton killed it though."