Who Is Mike Richards Married To?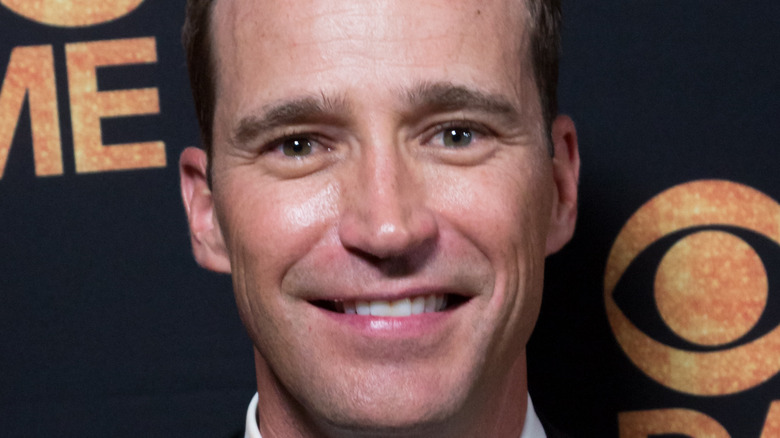 Greg Doherty/Getty Images
"Jeopardy!" may have found its new host, and they're keeping it in the fam. According to Variety, executive producer Mike Richards has now moved on to advanced negotiations with Sony Pictures Television to become the permanent host of "Jeopardy!" Richards has only been an executive producer of the show since last year, but has quickly became a frontrunner for the hosting position due to his "fast-paced game and easy on-air manner."
While nothing has been announced yet, CNN Business reports that a source close to the process says that it's "effectively a done deal." However, a Sony Pictures spokesman has said that there are still a few candidates in the running. Some celebrity candidates who took over hosting duties after Alex Trebek died last year included former NFL player Aaron Rodgers, Anderson Cooper, and Levar Burton, who was a fan favorite to take on the role. 
While an A-list replacement would be exciting, Richards has said before that the show isn't "looking for a three-year host," but a "10-year or a 20-year host." Since Richards isn't as well known, some fans of the show are wanting to know more about this new potential replacement. 
Mike Richards' wife is a pretty private person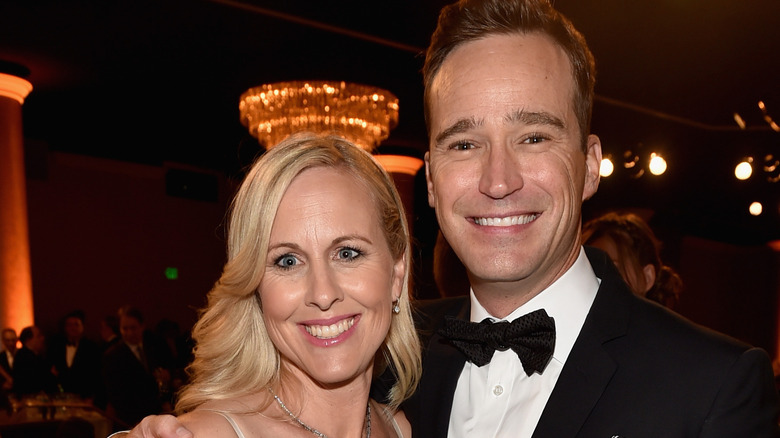 Alberto E. Rodriguez/Getty Images
Richards is no stranger to game shows. In addition to being executive producer of "Jeopardy!" and "Wheel of Fortune," he was previously the executive producer of "The Price Is Right" and "Let's Make a Deal" and more recently the celeb version of "Who Wants to Be a Millionaire" (via Atlanta Journal Constitution). He's also hosted "Divided" and "Time Pyramid" on the Game Show Network as well as reality shows "High School Reunion" and "Beauty and the Geek" (via Variety)
Much less is known about his personal life. The 46-year-old from Burbank, California, is married to Stephanie Richards and the couple have two sons (via HITC). Stephanie seems to be a very private person. She is not featured on Richards' Instagram (@mrichtv) or Twitter (@MRichTV) accounts and does not appear to have public social media accounts of her own. 
Regarding his family, Richards revealed in an interview with Parade that one of his last conversations with Alex Trebec was about his kids. "We were talking about the show and he transitioned to talking about the impact of COVID-19," Richards said. "He called it a challenge to humanity. He wanted to know how not getting to go to school was affecting my children. He genuinely cared about my kids but also all children."