Here's Why You Need To Switch Up Your Makeup After The Pandemic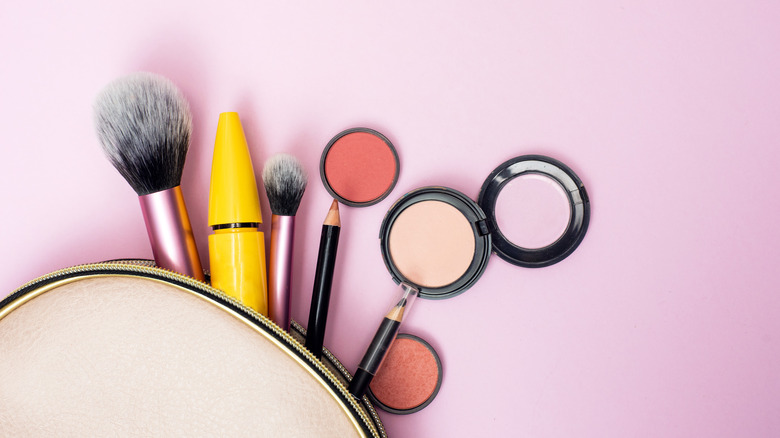 Shutterstock
We're over a year into this pandemic experience and all the changes that have come with it. Since March of 2020, we've seen a lot of things shift socially, politically and economically — plus, the changes don't seem to be slowing down anytime soon. Throughout this time, the contents of your makeup bag may have gone stale or out of style.
With so much change in nearly every industry, it's no question that the beauty sphere has shifted as well. Before last year, many people put on their full face of makeup and styled their hair every day. Now, many have started to question whether or not that's completely necessary on a daily basis. Indeed, Vogue reports that makeup sales decreased by 22% in the first quarter of last year. Since then, companies have responded to the pressure by making easier-to-use, hybrid products that may be better for your complexion.
In fact, the trends around makeup have shifted to more subtle, fresh-faced looks. InStyle spoke with various women who have toned down their full routine to focus on the trendy dewy-skin look. 37-year-old Emily Wood told the outlet, "I've definitely switched to focusing on dewy skin, and filled in eyebrows are a must for me to feel more 'polished.'"
Subtle looks are the name of the game now and your makeup bag could likely require a refresh to get the look.
Your makeup products have probably expired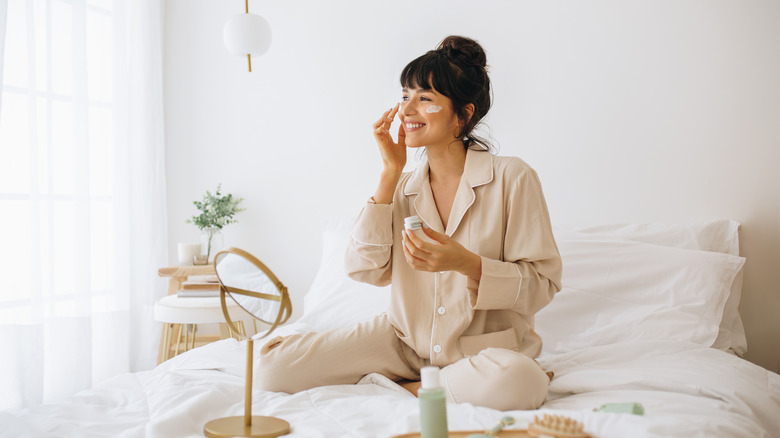 Shutterstock
Even if you didn't make it through that whole tube of mascara last year, you should still purchase a new one. Since we spent about a year with fewer social activities to attend, the items you purchased in 2020 may still be full, but could be unsafe to use. Today reports that expired products are less effective than fresh ones and can irritate your skin if they've gotten contaminated. Apparently, the outlet notes, items that touch your skin such as eyeliner and mascara require more frequent replacements since they're more likely to come into contact with contaminants. If you've had either of these products since before the pandemic, it's time to pick up some new ones.
Today recommends switching out your lipsticks every year, your eyeliner every three to six months and mascara every three months. However, foundations, powders, primers and shadows last around two years. But, even if you haven't had your facial products for two years yet, you may want to make sure they still match your skin tone.
Lastly, if you've avoided washing your brushes, you can replace those as well. Even under perfect conditions — like with monthly baths — these tools only should stick around for about two years. Basically, it's high time to hit the makeup store to find new products you love and that fit your new lifestyle!