The Truth About Lindsay Lohan And Samantha Ronson's Relationship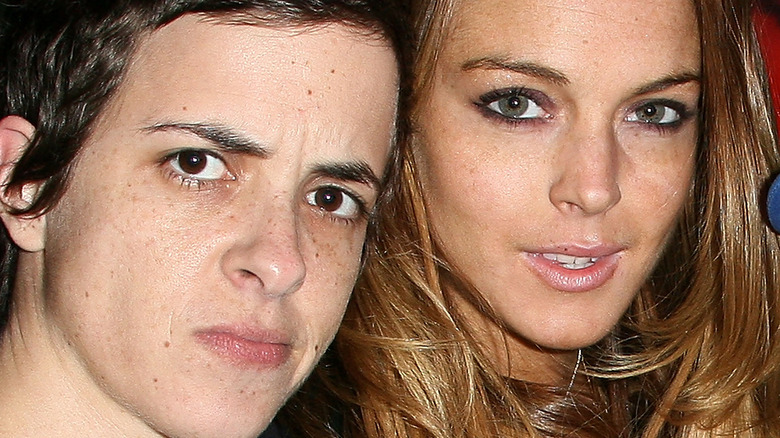 Alexander Tamargo/Getty Images
Although it might seem quaint by today's standards, when Lindsay Lohan and Samantha Ronson first debuted as a couple, back in 2008, it was huge headline news. As Lohan explained to Us Weekly, of the insane level of press intrusion into their relationship, "I was bold enough to say, 'Yeah, I like a girl. And?' That put her in a situation where she was being attacked every day. That's not fair. And what am I left with? Heartbreak." The two called it quits in 2009, after breaking up several times in the preceding months. 
Looking back on where it all went wrong, the "Mean Girls" star revealed, "I needed to love myself first before I could be with anyone. And I was going through a lot. Two toxic people cannot be together. End of story." She did confirm their friendship had survived the tempestuous time, thankfully. Lohan's father Michael famously blamed Ronson for everything that went publicly wrong in the actress's life, as per ABC News. Now, with the benefits of hindsight, how does the former child star feel about the relationship?
Lindsay Lohan backtracked on her relationship with Samantha Ronson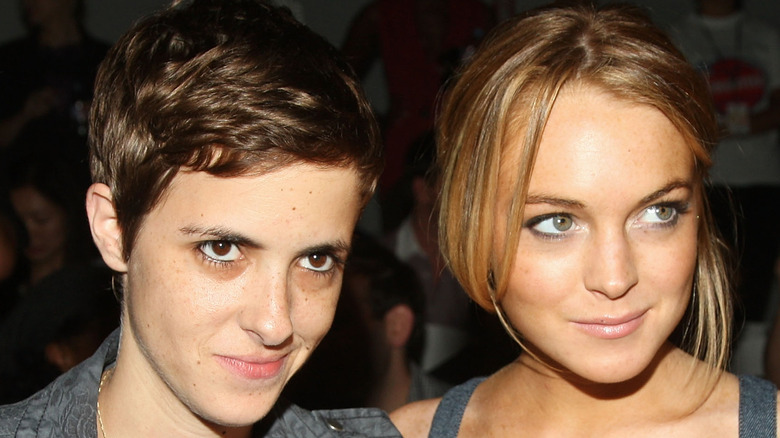 Stephen Lovekin/Getty Images
Although Lindsay Lohan was confident enough to proclaim her love for another woman, in subsequent years, she's downplayed her relationship with Samantha Ronson. Questions about her sexuality, for instance, have been consistently shot down. During an appearance on "The Howard Stern Show," Lohan opened up about the various romantic relationships she'd been part of, during her lifetime in the limelight. Even the shock jock himself admitted it was a "wild" time, while Lohan was linked to the British DJ. However, she demurred, "We were friends more than anything. We were always more like best friends as well."
Reliving how much judgement the two women were forced to endure, Lohan reasoned that she was the first celebrity, at such a young age, to come out and claim a same-sex relationship in the public eye. It wasn't the only time she was vilified however, with several of the actress's biggest relationships put under the microscope, including her dalliance with "That '70s Show" star Wilmer Valderrama. Lohan reasoned that maybe she needs to date someone who isn't famous, noting, "I want to date a guy that's a businessman, doesn't have Instagram, doesn't have social media and is completely off the grid in terms of that kind of stuff" (via E! Online).