The Truth About Lindsay Lohan's Sexuality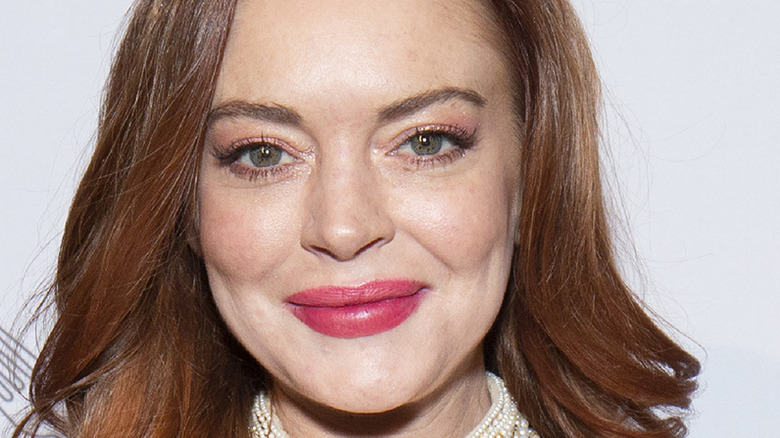 Santiago Felipe/Getty Images
Lindsay Lohan has enjoyed many high-profile relationships over the years, with the wildly varied likes of Aaron Carter, "That '70s Show" star Wilmer Valderrama, and, er, Mohammad bin Salman whom she was rumored to be dating in 2019 (via Us Weekly). 
Despite being linked to the controversial crown prince of Saudi Arabia, arguably the most shocking dalliance the "Parent Trap" breakout had was with British DJ Samantha Ronson. The two were dating from 2008 to 2009. 
Lohan has since downplayed their tumultuous relationship, much of which played out in the public eye, including notably telling Howard Stern, in 2018, "We were friends more than anything." At the time, Lohan was defending one of the stars of short-lived reality gem "Lindsay Lohan's Beach Club," who had recently come out as bisexual. She also encouraged a fan to come out to her parents and live her truth in 2021 (via Twitter). This leaves many fans asking: How does Lohan identify herself? 
Lindsay is reluctant to label herself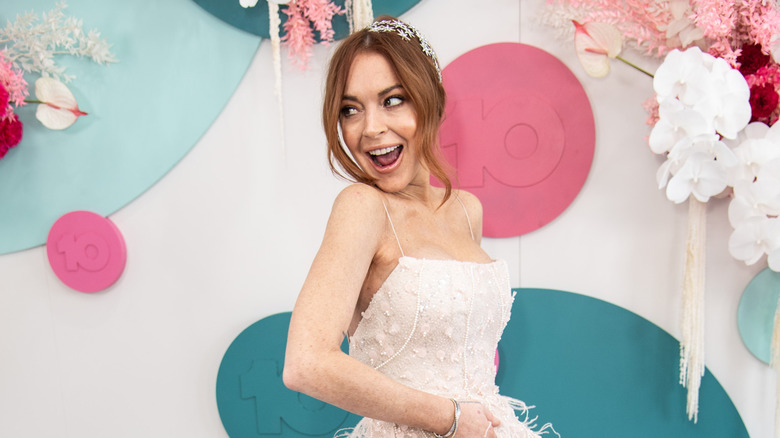 James Gourley/Getty Images
Lindsay Lohan's relationship with Samantha Ronson caused widespread outrage, which is quite shocking in retrospect. The actress came under intense pressure to explain her supposed sudden change in sexual orientation. While chatting to Harpers Bazaar in 2008, Lohan confirmed she wasn't a lesbian. However, when questioned about whether she could be bisexual, the "Mean Girls" star shrugged, "Maybe. Yeah," quickly adding, "I don't want to classify myself."
Lohan confessed to Us Weekly in 2013 that it was tough withstanding the intense press intrusion at the time, arguing, "I was bold enough to say, 'Yeah, I like a girl. And?' That put [Ronson] in a situation where she was being attacked every day." 
As Lohan put it, the scrutiny meant the relationship was doomed to fail. The star also acknowledged she needed to work on herself before being with anybody else. Just a year later, the actress changed her tune, telling Piers Morgan during an appearance on his show, "I know I'm straight. I have made out with girls before, and I had a relationship with a girl. But I think I needed to experience that and I think I was looking for something different," per Daily Mail.