The Truth About Melissa Gorga And Kathy Wakile's Relationship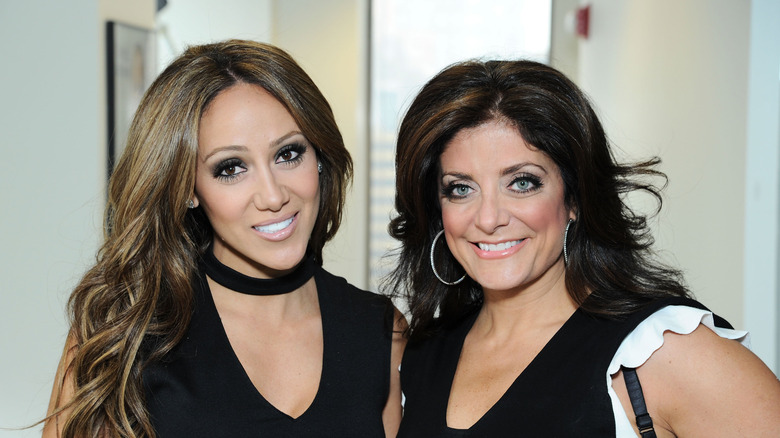 Ilya S. Savenok/Getty Images
When Melissa Gorga joined "The Real Housewives of New Jersey" for its third season, it sent shockwaves through her family. Alongside her husband's cousin, Kathy Wakile, the two burst onto the Bravo scene as Teresa Giudice's in-laws. Between seasons three and five, Wakile appeared as a cast member and friend, sharing her ups and downs with both Teresa and Melissa. Unfortunately, after years of back and forth, Kathy Wakile and Melissa Gorga no longer speak.
BravoTV reports that Kathy recently opened up about what happened during that time. These seasons took place before Joe and Teresa Giudice went to prison on fraud charges, which changed a lot within their family as well. "It was never supposed to be a side because we were one family. There [were] no sides as far as I'm concerned," she said on "Life After Bravo".
But, rather than blaming Melissa or Teresa, Kathy cited reality TV as the reason for the demise of their relationship. "[Reality TV] is a small part in your life, and you live your life and whatever gets aired, gets aired and you're still living your life," the mother of two explained, according to PageSix. "But, for certain people, people live in that bubble and they don't realize that there's a whole world outside of the bubble. It's sad that that happens, but yeah; I stepped out of the bubble."
Both Giudice and Gorga have been on the series for over a decade; unfortunately, the show seems to be part of the reason for the rift to this day.
Kathy Wakile was on the show when Melissa Gorga and Teresa Giudice didn't get along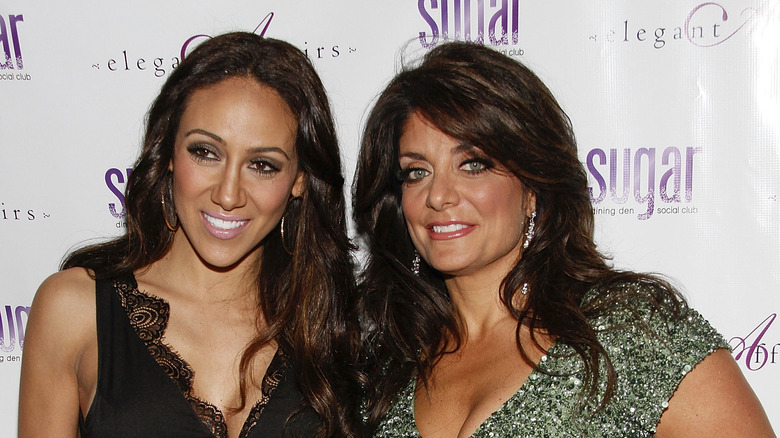 Janette Pellegrini/Getty Images
Modern-day "Jersey" fans may benefit from Melissa and Teresa's cordiality towards one another, but it certainly wasn't always that way. Back in the earlier seasons, Kathy had to play the middle man, thinking things would get better eventually. "I thought, 'Sure, well, we may have some words, but we'll be able to resolve it,'" she explained on the show. "We never really had a real disagreement before."
Even when things got bad, she never thought that the three of them would end up not speaking. Since she left the show, their relationship hasn't improved, Page Six notes. "I wish them well, but I've moved on," the 55-year-old explained. "You try to do the best you can in a relationship and that happens in real life. That happens without reality TV taking a part in it."
Fans noticed that the Gorgas were noticeably absent from Wakile's daughter's wedding last year. When asked about the situation, Joseph Wakile, Kathy's son, responded that his family had "cut those farm animals out of our life years ago."
Melissa Gorga responded to the comment on "Watch What Happens Live", saying, "Look, I know they are a little sour about not being on the show any longer, and it's unfortunate, to be honest. I wish them all well. I love the Wakile children."
"RHONJ" isn't known for repairing relationships. Unfortunately, the Wakile-Gorga bond appears to have followed suit.