The Beckhams Are Reportedly Torn Over Prince Harry And Prince William. Here's Why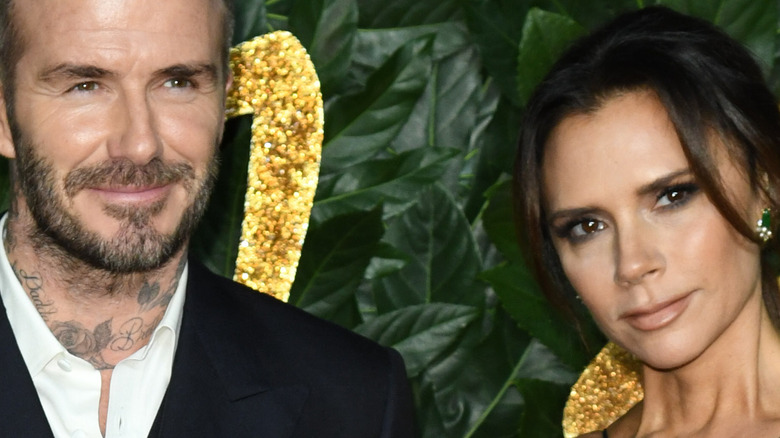 Shutterstock
Want to feel old? Victoria and David Beckham's son is getting married. In July 2020, Brooklyn Beckham announced his engagement to actor Nicola Peltz (via Hello!). "Two weeks ago I asked my soulmate to marry me and she said yes xx I am the luckiest man in the world. I promise to be the best husband and the best daddy one day. I love you baby xx," the 22 year old shared to Instagram.
The young couple will reportedly be tying the knot at an Italian resort in Puglia, where ceremonies have been known to cost up to $4 million. According to the Daily Mail, mother-of-the-groom Victoria Beckham could be overheard telling the couple, "It's your day, we want to make it special, so whatever you want." And, as if we didn't already wish we were invited to this wedding, Gordon Ramsay has been slated to cater the wedding (via Entertainment Daily).
The venue is apparently large enough to fit nearly 400 people — but despite the excessive size, it would appear that the Beckhams are struggling with the invitation list in regards to a few people in particular.
Victoria Beckham is stressed about getting involved in Meghan and Harry's drama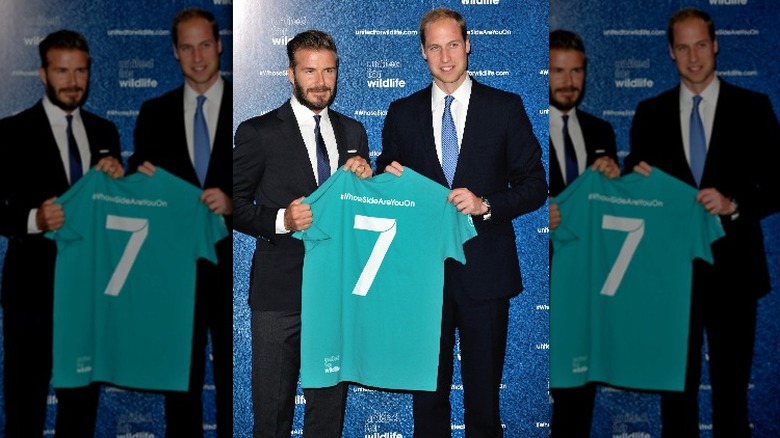 Karwai Tang/Getty Images
Victoria and David Beckham have reportedly been helping their son and future daughter-in-law figure out the guest list, which can't be an easy task when you're friends with virtually every single famous person. But sources say that they've been struggling with the notion of inviting Princes Harry and William for a few reasons.
According to the UK's Mirror, the Beckhams worry that inviting the young royals and their respective wives might distract from Brooklyn and Nicole's big day. "Vic's a bit concerned about inviting both couples and all the attention being focused on the warring Royals rather than her son and his future wife," said a source per the outlet. In addition, the Beckhams don't want to insert themselves into the drama that Prince Harry and Meghan Markle are in the midst of, in light of their drama-filled year and decision to abandon their royal duties. In addition, things are still quite fragile between Harry and the rest of his royal family members, William included, so the Beckhams don't want to appear to be taking sides (via Us Weekly).
But there is certainly an obligation for both couples to be invited, as the Beckhams were invited to both William and Kate's wedding as well as Harry and Meghan's. "Whoever they don't invite, it will look like a snub and she's worried that if she invites both, it will create conflict for her and David given they want to remain on good terms with both couples," a source said to the Daily Mirror.