John Oliver Is Clearly Not A Fan Mike Richards As The Permanent Jeopardy! Host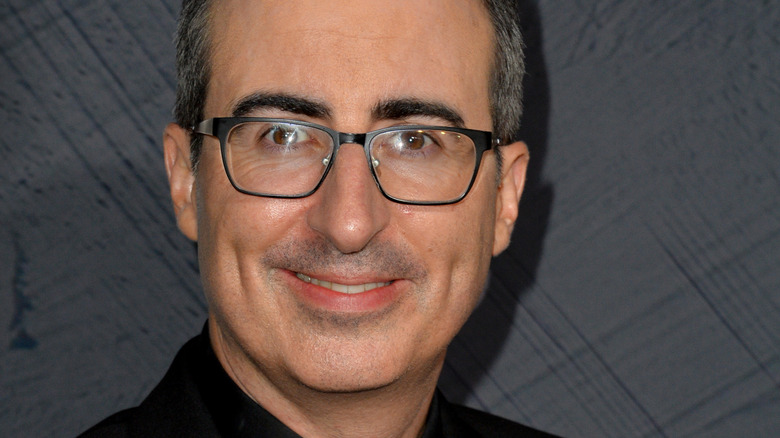 Shutterstock
Never in Mike Richards' "wildest dreams" could he "have imagined being chosen to step into" the role of new "Jeopardy!" co-host (via The New York Times). And, as it turns out, neither could anybody else. Bashing the selection of "Jeopardy!'s" executive producer as its new host has become Twitter's latest favorite pastime. Even everyone's favorite weatherman and bonified nice guy, Al Roker, has kept busy on his social media soapbox wondering how "Reading Rainbow" star Levar Burton didn't get the job (via Yahoo!). As The New York Times points out, comparisons of Mike Richards to Dick Cheney — who once chose himself to be George W. Bush's Vice Presidential candidate — have been spreading like wildfire. To hand the mic to one Twitter user, "Thank you for uniting the world again on one thing... Mike Richard's isn't the one" (via Twitter).
As for John Oliver? You better bet he has an opinion, too. On Sunday, August 15th's episode of "Last Week Tonight," Oliver couldn't help but take a small, but satisfying swipe at Richards.
John Oliver probably won't be watching Mike Richards on 'Jeopardy!'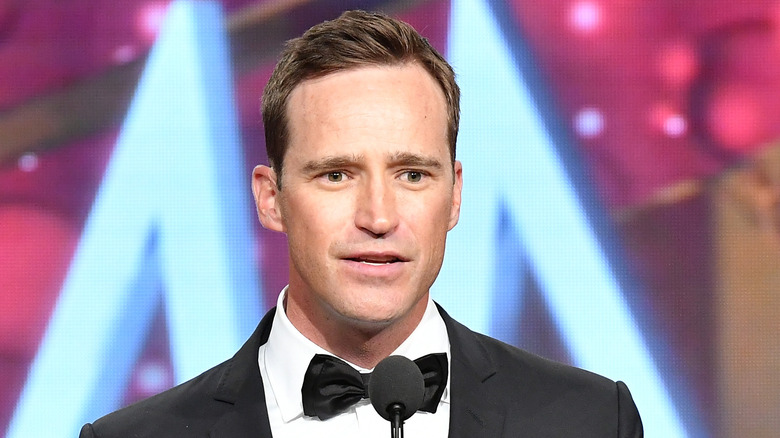 Earl Gibson Iii/Getty Images
Let's just say that John Oliver seems just as disappointed in Mike Richards hosting "Jeopardy!'s" host podium as he was elated when Donald Trump lost the election. Or something like that. The late-night host introduced his feeling about Richards by showing a video of anti-masking parents at a school board meeting, threatening those in favor of kids wearing masks. "We know who you are," yelled one anti-masking parent at pro-mask advocates. "You can leave freely, but we will find you" (via People). Yes, Oliver was shocked. "Holy S***!," the " Last Week Tonight" host exclaimed. "It is genuinely hard to imagine a five-word phrase less welcome than 'We know who you are,' aside from, obviously, 'new Jeopardy! host Mike Richards.'"
Oliver — it should be noted — had a very different kind of relationship with late "Jeopardy!" host Alex Trebek. In July 2020, Trebek worked with Oliver on a PSA to debunk conspiracy theories (via Vanity Fair). On "Last Week Tonight's" Facebook page, the TV program described Trebek as "someone everyone likes and trusts" and "every bit as kind and generous with his time as you would hope."