The Self-Tanner That TikTok Influencers Swear By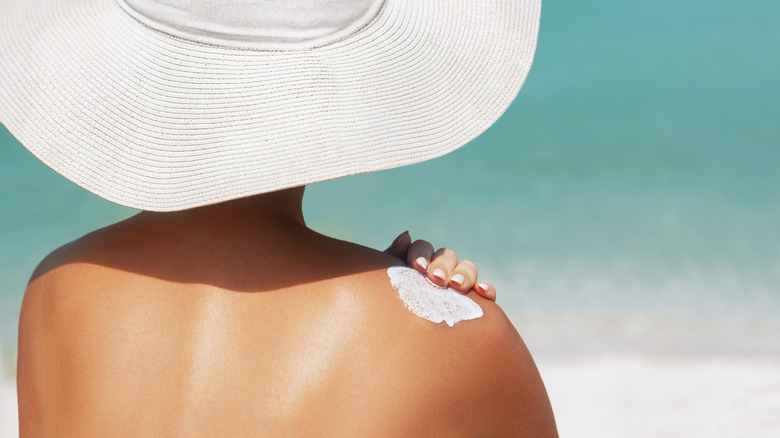 Shutterstock
We may receive a commission on purchases made from links.
Ah, TikTok. Whatever your thoughts are on the viral video app, it's undeniable that TikTok has become a marketplace for jokes, trends, advice, and tutorials. For many millennials and Gen Z users, TikTok influencers have become the go-to place to learn about things and be entertained.
Some ideas and trends are strange (lettuce water tea; really?), but others are revolutionary. Fake freckles are fun and adorable, and using lipstick as blush is minimalism genius at its best — why buy more products when you can buy less? Plus, TikTok influencers are also bringing back old-school fashion and beauty trends like skorts, baguette bags, and '70s hair, per Today.
One thing TikTok is helping bring back is self-tanner. Once a subject of much trepidation and many early 2000s beauty horror stories, TikTok beauty gurus are teaching us how to correctly apply self-tanner in a way that enhances our natural beauty. Check out the specific product that influencers are loving.
TikTok influencers are obsessed with Isle of Paradise's self-tanner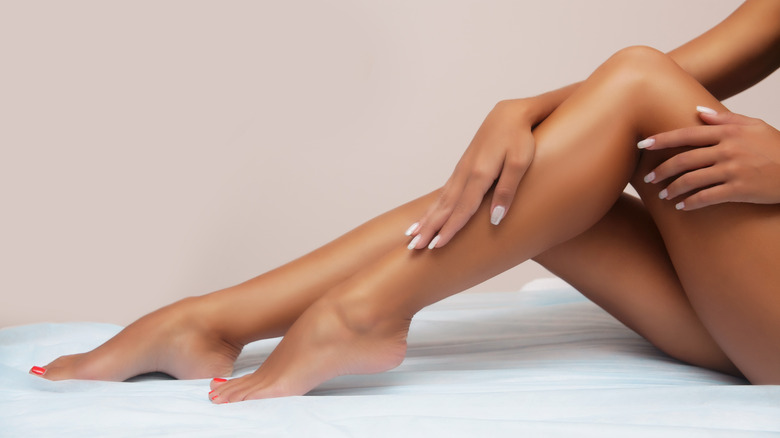 Shutterstock
170,000+ hearts on Sephora don't lie: everyone — not just TikTokers — loves Isle of Paradise's self-tanning drops.
Fans of the $29 product love the way it gives a golden, just-got-back-from-Bali glow. And there's no risk of orange streaks: to apply, you simply mix up to a dozen drops of the product into your normal lotion, mix it evenly, and apply it as usual. InStyle recommends people with fair skin take things slow by trying a few drops at a time until you find your perfect shade.
And if you want to level up your self-tan beyond Isle of Paradise's drops, TikTok beauty influencers have discovered a genius way to apply the brand's beloved Tanning Water ($28). By putting the product in a spray bottle — the best type to use for this purpose is a continuous mist bottle, like the ones used to mist plants — and apply it evenly in the shower to avoid stains on the bathroom floor (via Today).
Voila: an at-home spray tan without the expensive price tag or the inevitable orange toes!