Sunday Riley Products That Are Worth The Hype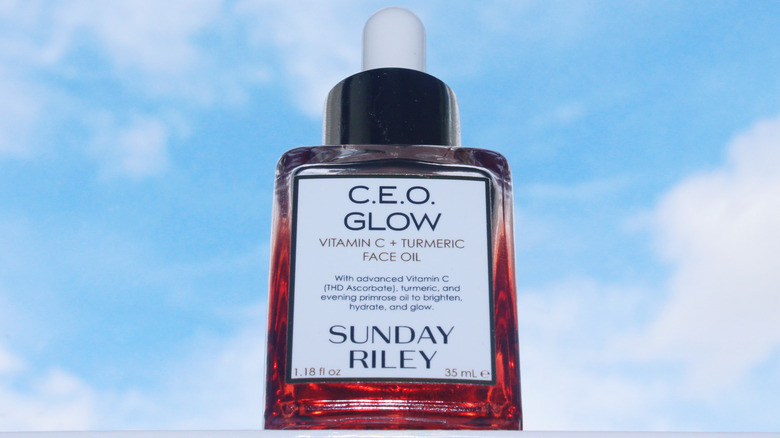 Shutterstock
It's been a decade since skincare brand Sunday Riley promised Good Genes to anyone with $122, minus the tax (via Insider). The cult brand shot to social media stardom in 2016, after influencers like Huda Kattan spotlighted its clean products, gushing, "I am obsessed with the Sunday Riley Ceramic Slip clay cleanser. I feel like it gets into my pores," (via Fashionista). Other influencers and celebrities followed suit, making Sunday Riley one of Sephora's consistently best-selling brands (via WhoWhatWear).
The founder of the eponymous skincare brand told The Cut, "When we launched in 2009 there was a real hole in what I call 'green technology,' which is balancing science-based active ingredients with botanicals." The glorious outcome was a range of elixirs and creams with whimsical names and the hype to go with it. Riley also listed the brand's most in-demand products — with Good Genes, a lactic acid treatment, leading the pack and Luna, a night oil, cutting a close second. "U.F.O. does phenomenal for us. C.E.O. does great. Luna does fantastic. Tidal does wonderful. We've done well in the acne realm as well," she told The Cut.
Celebrities love these Sunday Riley products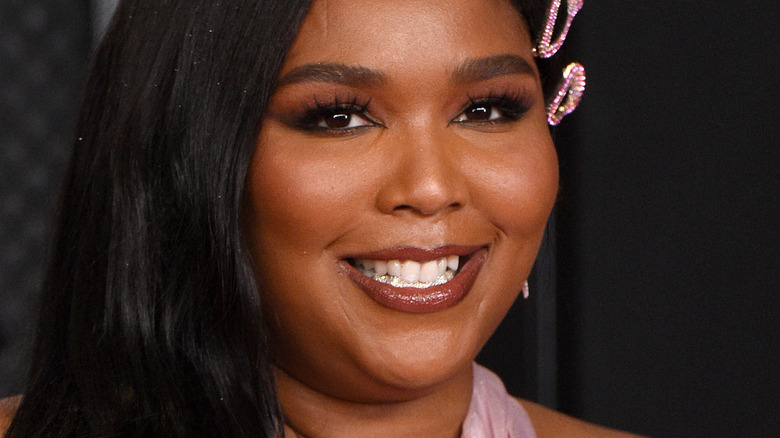 Kevin Mazur/Getty Images
Lizzo may have single-handedly boosted their sales — the musician told The Cut, "I have the whole Sunday Riley system now. I don't mix systems. I would mix if I felt like it, but if it works for me, I don't mess with it." The musician also gave the Sunday Riley's vitamin C and turmeric-packed C.E.O. Glow Oil the highest compliment: "it's so sick."
27-year-old rapper and songwriter Saweetie swears by another classic Riley product. "I get one or two nasty pimples that I absolutely have to get rid of because I can't live with a pimple on my face if it's ready to pop. One product I really love when I'm having a bad skin day is Sunday Riley U.F.O. Ultra-Clarifying Face Oil," she told Refinery29.
English actress Helena Bonham Carter also adds Sunday Riley to her otherwise easy-to-follow skincare routine: "People say I look really good, and it's because I sleep a lot, which is the biggest collagen booster ever. It's amazing that I achieve anything considering how much I sleep. I snooze during the day and eight or nine hours at night to help collagen production ... I love putting on Sunday Riley Luna Sleeping Night Oil before bed," she told InStyle.
A complete Sunday Riley routine does not come cheap, with most full-size products costing upwards of $100. However, the brand's pretty packaging, non-toxic ingredients and clever formulas could seduce any medicine cabinet — even Lizzo's.