The Truth About Britney Spears And Jason Tratwick's Relationship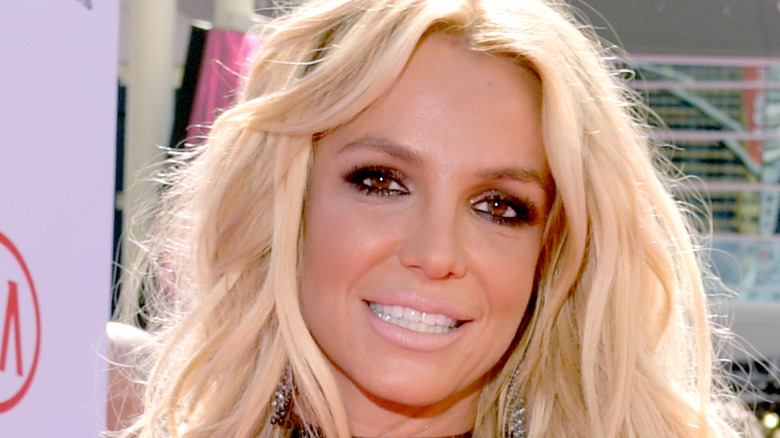 Lester Cohen/bbma2016/Getty Images
It's been a momentous series of months for Britney Spears, which followed a traumatic series of years. After 13 years of debilitating and restrictive conservatorship, the singer asserted to a judge that she wants to end the "abusive" case that has completely stolen her freedom. "This conservatorship is doing me way more harm than good," she said. "I deserve to have a life," via AP News. As of August 12, 2021, Spears has become even closer to the freedom she desires, as her father, Jamie Spears, had filed papers to officially step down as her conservator, per Rolling Stone. The next step will be deciding if Spears will remain in conservatorship, replaced by someone new, or if she will be totally free.
2021 has seen Britney Spears in the news more than she has been in years. While reports thus far have been mostly regarding the future of her conservatorship, it would appear that sources have shifted to whispering about the singer's love life.
Sources found an interesting addition to Spears case that had previously been kept a secret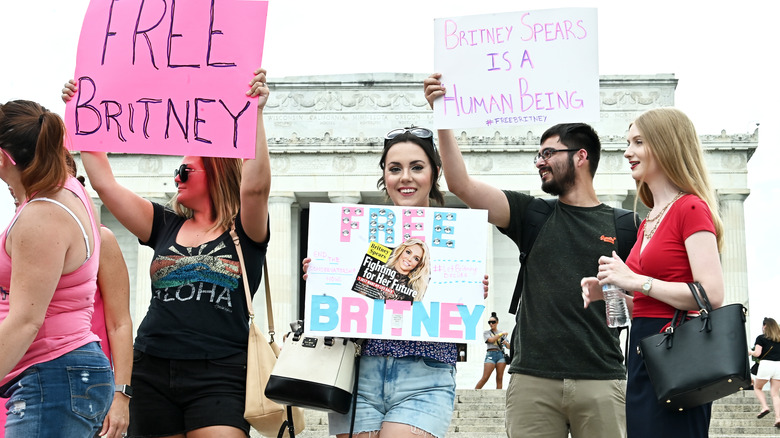 Shannon Finney/Getty Images
In the August 17 episode of "Toxic: The Britney Spears Story," hosts Tess Barker and Babs Gray discussed some of the specific details pertaining to Britney Spears' conservatorship case, and noticed something that stopped them in their tracks. According to Page Six, they spotted a note in the case's accounting report that mentioned the "consultation [on] dissolution of marriage." And, of course, by "dissolution of marriage," they mean divorce. The reports made notice of a payment on October 1, 2012 of $9,150, which was listed under "conservatee's legal fees," and made out to the "law offices of Alexandra Leichter," a Beverly Hills-based family attorney.
"My assumption would be that those were legal services that were rendered directly for [Spears'] benefit and nobody else's," said real estate specialist Austin Bertrand, per the podcast.
But did Spears engage in a secret marriage and subsequent secret divorce? And with whom?
Is this who Spears secretly married and divorced?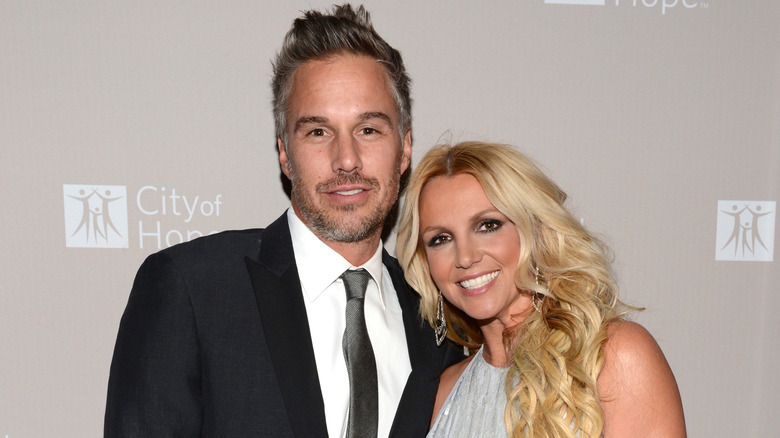 Michael Kovac/Getty Images
The "dissolution of marriage" was noted to have occurred in 2012, which is when Britney Spears was dating Jason Trawick, leading many to believe that he is who Spears divorced in secret. The couple dated from 2009-2013 and met through Trawick's work as her agent (via Billboard). The couple went public with their romance at 2010 Grammy Awards, showing up together and walking hand-in-hand all night. A year later, they announced their engagement, but ultimately broke up in 2013 due to wanting "different things" in life (via People).
Many believe that the couple were secretly married sometime before this public split, and some sources even pointed out that Spears had accidentally referred to Trawick as her "husband" on several occasions (the Mirror). Trawick was made co-conservator of Spears personal affairs, working alongside Jamie Spears, but he ultimately stepped down upon their breakup (via Page Six).
Most recently, Spears has been romantically linked to personal trainer Sam Asghari, who she had reportedly been dating since 2016 (via Us Magazine). It's possible that Spears and Asghari might have intended to marry, but in a recent court testimony, Spears said she had been banned from marrying him (via The Sun).