Dan And Eugene Levy Have Sad News For Schitt's Creek Fans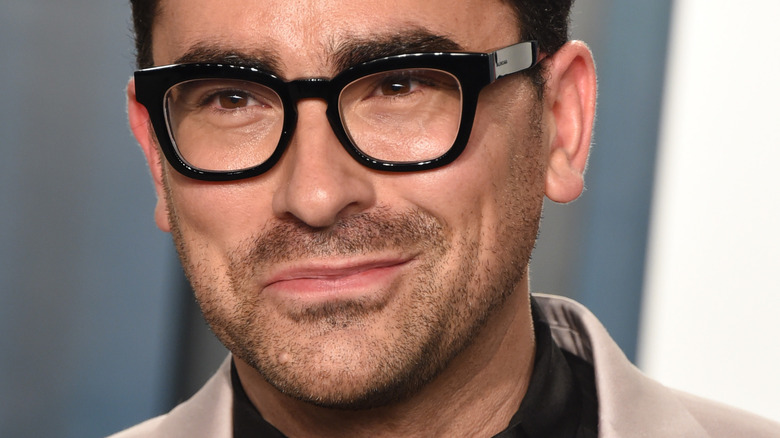 John Shearer/Getty Images
"Schitt's Creek" has enjoyed the kind of success the cast and crew of a television show only fantasize about. The Canadian series debuted in 2015 and almost immediately amassed its own cult following of fans who fell hard for the Rose family. As the years and seasons progressed, more and more people began jumping on the bandwagon, and the frenzy culminated in an incredible 2020 awards season during which the show's four stars — Eugene Levy, Catherine O'Hara, Dan Levy, and Annie Murphy — were richly rewarded at the year's Emmy Awards.
The show's last season aired in 2020, and creator and star Dan Levy announced plans for the cast and crew to reunite for "Schitt's Creek: The Farewell Tour." Unfortunately, it seems that after a series of pandemic-related postponements, those dates have been permanently cancelled. Dan and his father, Eugene Levy, issued a joint statement to fans. As reported by People, the duo began with: "To our incredible 'Schitt's Creek' fans, when we postponed the 'Schitt's Creek: The Farewell Tour,' we had every hope and intention of traveling to see you later this year." However, it seems the tour was not meant to be. 
"[D]espite our best efforts to reschedule while keeping your health and safety at the forefront, we've found that state and local mandates vary too widely to do so in the near future. So, we have made the difficult decision to cancel all tour dates that were scheduled pre-pandemic."
It sounds like another 'Schitt's Creek' event could be in the works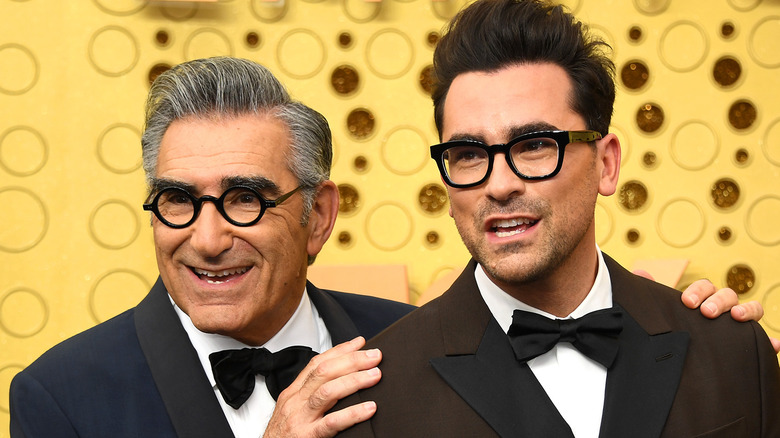 Kevin Mazur/Getty Images
Dan and Eugene Levy also reassured fans who had purchased tickets for the tour that they would receive a full refund. 
While fans will be missing out on the farewell tour, that might not mean that "Schitt's Creek" will disappear from their lives completely. "Schitt's Creek" star Sarah Levy, sister of Dan and daughter of Eugene, told People that she keeps hearing a rumor that is pretty exciting. "I keep hearing about a movie! This remains to be seen, but I'm here for it if that's the case."
Her brother Dan also commented on the possibility, noting that he believes everyone involved would be fully on board. He explained, "I don't think there's a single person on our team, cast or crew, that wouldn't want to come back for a movie." However, the concern is about what the movie could be about. "But at the same time, I think the success of the show really was tied so closely to the care that was put into it and the quality that was put into it," Dan added (via People). "If I can come up with an idea that I think builds on what we've already done in a way that feels good and exciting and new and fresh and challenges our actors, then great. I go to sleep willing that idea to come to me."