Why Anna Faris Eloped With Her Third Husband
Victor Chavez/Getty Images
Anna Faris has endured a long and complicated road to finding love but, in July 2021, the comedic actress confirmed she'd married partner Michael Barrett without any of the accompanying hoopla. As E! News reported at the time, Faris made the revelation offhandedly during an episode of her popular "Unqualified" podcast, shrugging that she and her cinematographer beau had eloped at a courthouse on the San Juan Islands, off the coast of Seattle. Their marriage certificate was signed off around a month before. Faris and Barrett began dating in 2017, just a short while after she separated from husband and her children's father Chris Pratt.
"Yes, we eloped," Faris matter-of-factly confirmed to a caller, before realizing her mistake and adding quickly, "I'm sorry, honey. I just blurted that out, but it just feels like I can't say 'fiancé' anymore." She went on to describe their special day as "awesome," acknowledging being married to Barrett felt "great" overall. Even their family and friends didn't know about the couple's nuptial plans, though obviously they were thrilled for them. Rumors first sparked when Barrett was spotted wearing a wedding band while running errands in Los Angeles. Now, Faris is opening up about why they decided to elope rather than make a big deal of it.
Anna Faris is done making a fuss unnecessarily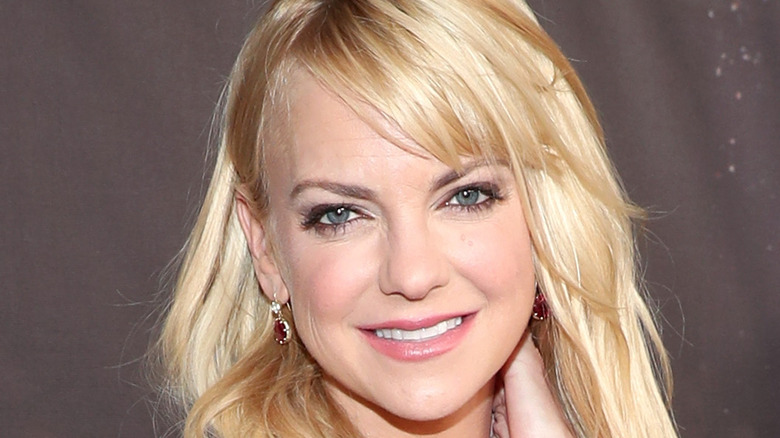 Rich Polk/Getty Images
Anna Faris is happily settled down with her third husband, Michael Barrett, after previously being married to Ben Indra from 2004 to 2008 and Chris Pratt from 2009 to 2018. As Us Weekly notes, the actress reflected on those past relationships during a March episode of her "Unqualified" podcast. "My two other marriages were with actors, and I don't think we did a great job of eliminating competitiveness," she admitted. The actress added, "Or at least I didn't, being a proud person and not wanting to reveal vulnerability." Having learned from where she went wrong before, Faris is focused on what's truly important.
According to Page Six, the "Scary Movie" star explained that she and Barrett ultimately decided to elope because, "with a little bit of age, you don't need the whole thing." The newlyweds were snapped making their way through LAX airport, looking suitably loved up and comfortable together, dressed down casually with the requisite face masks in place too. Faris was also spotted wearing a gorgeous yellow diamond sparkler, while Barrett sported his simple black wedding ring. The actress, who met the cinematographer on the set of film "Overboard," also confirmed they were the only people present at their wedding.
"It was just us," she noted, also revealing it was her decision to elope rather than throw a big party. Barrett was previously married too, and shares two kids with ex-wife Natasha Sabrina Sizlo.