Rolling Stones Drummer Charlie Watts' Net Worth At The Time Of His Death May Surprise You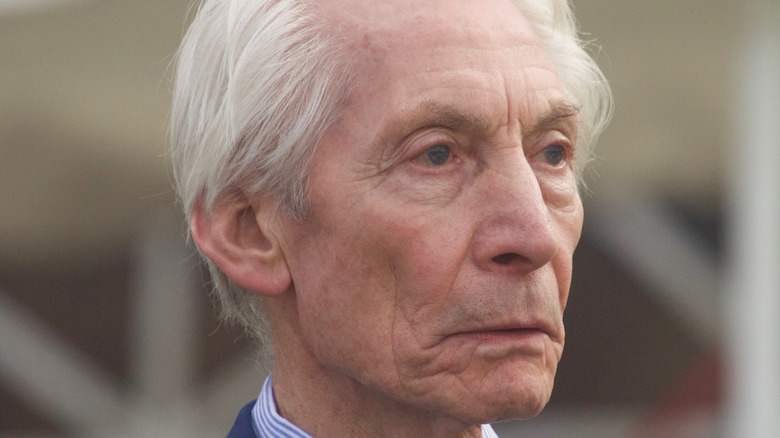 Terry Murden/Shutterstock
Earlier today, Charlie Watts publicist Bernard Doherty confirmed that the Rolling Stones drummer has died at just 80 years old (via New York Post). A spokesperson for the band released a statement on Twitter reading, "It is with immense sadness that we announce the death of our beloved Charlie Watts. he passed away peacefully in a London hospital earlier today surrounded by his family." Watts was part of The Rolling Stones from 1963 up until August of 2021 when he had to leave the band following a medical procedure.
Watts' love for music began at a young age (via USA Today). The London native grew up with a love for jazz and even built his own makeshift drum set before his parents gifted him a real set. Despite never taking a proper music lesson, Watts played the drums for many different jazz bands. His immense talent attracted interest from the newly formed Rolling Stones and the rest is history.
Charlie Watts is worth a fortune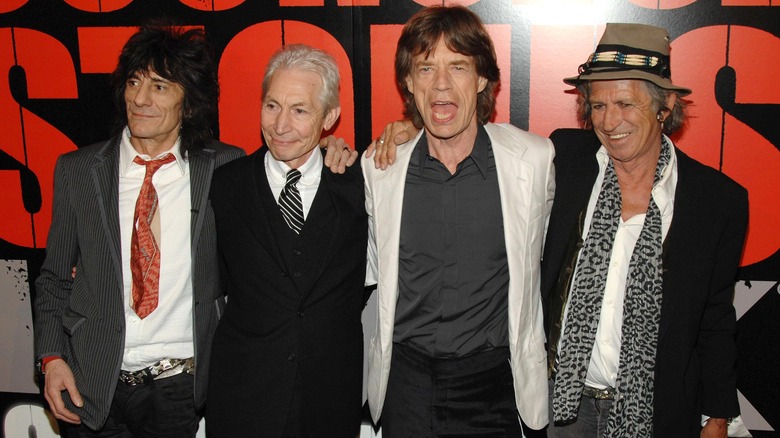 Everett Collection/Shutterstock
The Rolling Stones are widely recognized as one of the best bands of all time. For over half a century, Charlie Watts and his bandmates have cranked out many rock and roll hits. The Rolling Stones were lucky enough to release the first number-one single early in their formation. In 1965, the band released their first chart-topper "I Can't Get No Satisfaction", which topped both the U.K. and U.S. Billboard charts (via U Discover Music). The band has since had seven more No. 1 hits on the U.S. Billboard Hot 100 chart, as well as 23 Top 10 Hits. Watts helped The Rolling Stones create 23 studio albums, many of which performed extremely well (via Louder Sound).
As a member of one of the most influential bands in the world, Watts made a great deal of money over the years. According to Celebrity Net Worth, he mainly earned his fortune through his ownership of shares in the corporate entities of The Rolling Stones. Though he did have a few other side business ventures, including an Arabian horse stud farm, which was fairly profitable. At the time of his death, Watts had amassed an impressive $250 million dollars.