Was BTS Close To Breaking Up?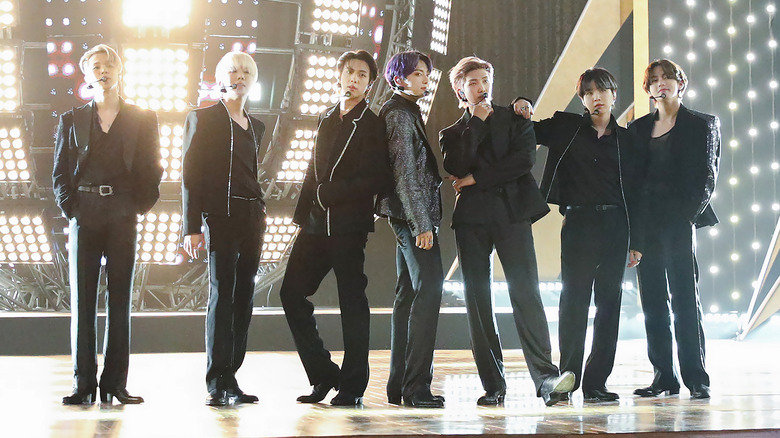 Billboard Music Awards 2021/Getty Images
It's hard to imagine a time when BTS didn't dominate the charts. In 2020, Forbes reported that they were the first band to reach No. 1 three times in the Billboard Global 200. They've picked up accolades at the MTV Awards, Mnet Asian Music Awards, and the People's Choice Awards among others. So, it's hard to imagine that the seven close friends and artists ever considered calling it a day. But was BTS close to breaking up? The band has been honest about a period when they thought about going in a different direction.
Jin, Suga, J-Hope, RM, V, Jimin, and Jung Kook are among the most loved artists around the globe. The BTS Army is one of the biggest fandoms. It isn't just about the music that BTS creates, but the whole aesthetic they create as a band. Speaking to Esquire in 2020 Jin said, "We were trying to convey the message of healing and comfort to our fans. World domination wasn't actually our plan when we were releasing 'Dynamite.' World domination just happens sometimes. You get it."
Entertainment Tonight explained that, rather than forming organically, the members of BTS auditioned to be in the band with Bit Hit Entertainment in 2010 and 2011. They seem super close during performances. However, immense success hasn't come without challenges.
BTS nearly broke up in 2018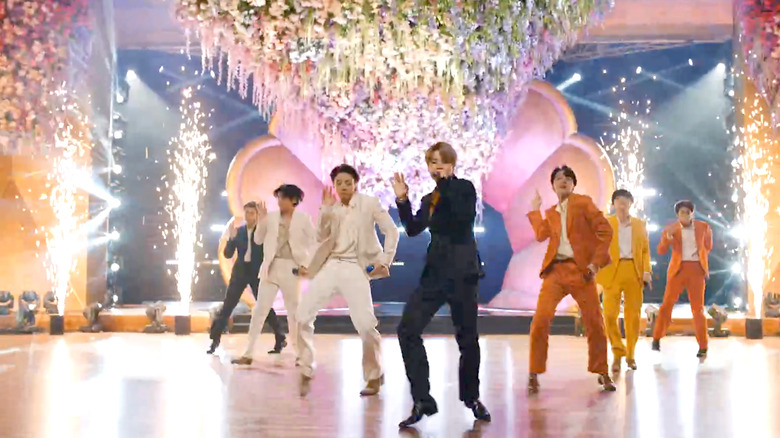 Theo Wargo/Getty Images
In a number of interviews, BTS has spoken openly about how they nearly went their separate ways in 2018.
Elite Daily reported that during their acceptance speech at the Mnet Asian Music Awards in 2018, Jin said, "I remember early this year. We were mentally struggling at the beginning of the year. While talking amongst ourselves, we even considered disbanding. I think it's so fortunate that we got ourselves together and were able to bring good outcomes. I want to thank my members who helped me get myself together and the ARMYs who love us."
The band expanded on this time in a cover interview with Billboard in 2021. Jin said that their schedules over this period were very hectic, especially as they were just starting to win awards in the U.S. He said, "We used to get the monthly calendar with work scheduled on 28.5 days."
Jung Kook said that their success hasn't come without a lot of hard work, long periods without breaks, and that had a massive impact on each of the band members. "The road up to here has been arduous. It's taken a toll on my health, and I think we've put in every bit of our youth and more," he said.
However, the band said that they feel like they have worlds more experience now and that they're happy they pushed through. Their fans are too.