What Nolan Gould Has To Say About Growing Up On TV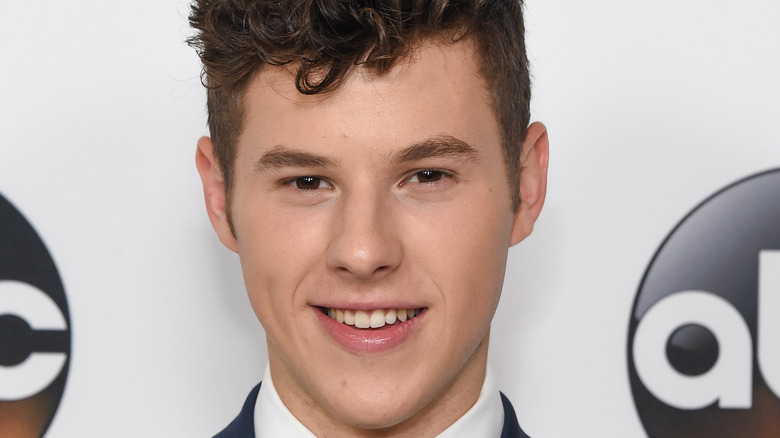 DFree/Shutterstock
Actor Nolan Gould played lovable scamp Luke Dunphy for most of his life, never mind his childhood, considering the actor was cast on "Modern Family" at the age of just 10 and said goodbye to the hit show at 21. "The cast and crew will forever be part of my life and the experiences and the memories," Gould gushed in an interview with Good Morning America, adding, "It's changed me, like, to the core." Leaving the show that made his name behind was obviously tough, with Gould quipping, "I'm going to be unemployed for the first time in eleven years." 
Luke ended "Modern Family" a far more capable person than the crazy kid we met in the beginning, and the actor who played him was no different. Gould saved up his paychecks over the years just in case there was a gap between this job and the next, joking, "I've got some resumes if you guys know anybody passing out. Keep an ear to the ground for me." Evidently, the show, which was his biggest role to date when it began in 2009 (via IMDb), made a significant impact on the actor. But how does he feel about growing up in front of the world?
Going through puberty in front of the world wasn't easy for Nolan Gould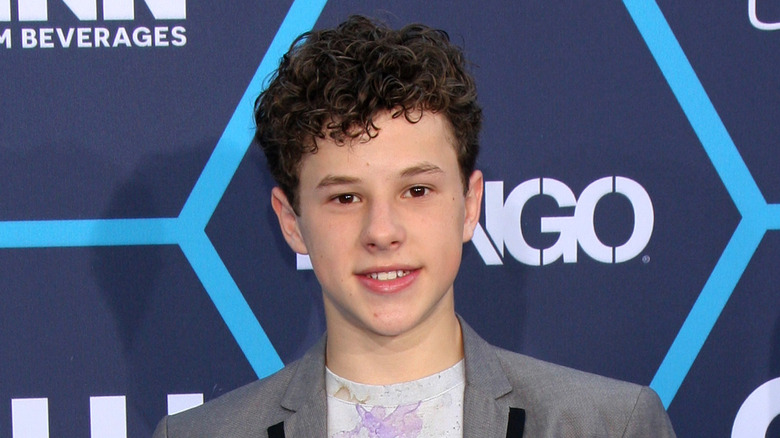 Kathy Hutchins/Shutterstock
"Modern Family" looked to be just as much fun behind the scenes as it was on-screen for those of us watching at home, but taking part in such a seminal show was also plagued with difficulties for its young cast. As Nolan Gould admitted to CNN, "There's definitely one season for me where I hit puberty right as we went on a break. So I came back and had completely changed, but, like, not quite enough." He elaborated, "My voice was cracking constantly, and I couldn't get through one sentence without my voice [breaking]." Describing it as a "strange" experience enduring such changes in front of the world, Gould argued, "It's like your home movies, but for everyone to see." 
While speaking to People, Gould admitted seeing how much he'd changed over the years, playing Luke, was completely nuts. The actor revealed, "I'll see a side-by-side shot of when I first started the show and how I look now — it's like a metamorphosis. 'Who is that little curly-headed kid right there?'" However, although certain viewers weren't happy about their little Luke growing up, others — particularly teenage girls — were majorly into it. His buff new look left fans gobsmacked in early 2021, in fact, though Gould is adamant he and Luke will be forever intertwined. As the actor told E! News, "We've basically become the same person after 11 years. It's a little hard to distinguish us sometimes."