How Much Money Did Heidi Montag And Spencer Pratt Spend On Doomsday Preparation?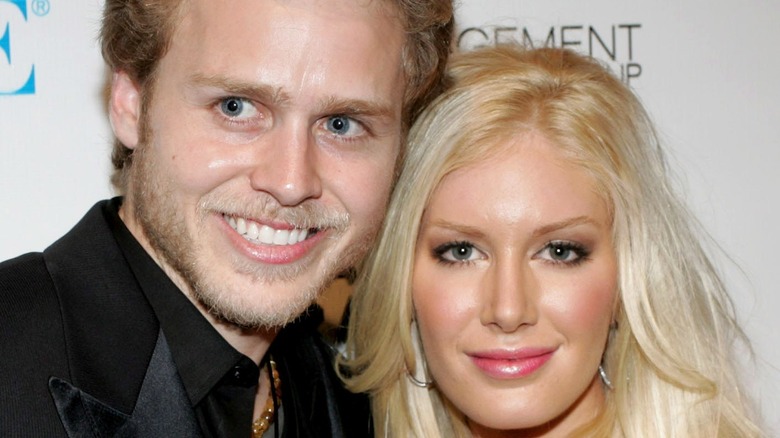 Everett Collection/Shutterstock
Heidi Montag and Spencer Pratt shook up the cast of "The Hills" during season three when it was revealed the couple (Speidi) helped spread a sex tape rumor about BFF-turned foe, Lauren Conrad, per E! Online. Montag's friendship with LC, Lauren Conrad, began to deteriorate when Pratt entered the series in season two and they became a couple (via Elle). But the fate of Conrad and Montag's friendship was sealed with the whole sex tape debacle.
Fans of the show were invested in the lives of "The Hills" cast, which included Kristin Cavallari, Whitney Port, Audrina Patridge, Lo Bosworth, Justin Bobby and Brody Jenner.  Montag and Pratt stood out from the cast due to Pratt's obsession with crystals and Montag's obsession with plastic surgery procedures. The couple was and continues to be the pair people love to hate. When The List surveyed 700 people across the U.S. on which reality TV couple has the worst relationship, Speidi landed in the top position.
Despite all the hate, the couple's love endures. The couple's money problems made headlines in 2016 when they shared they lost millions of dollars due to frivolous spending, according to People. A good portion of that money went toward preparing for the end of the world on Dec. 21, 2012 (via Huffington Post).
Just how much money did Heidi Montag and Spencer Pratt spend on doomsday preparation?
Heidi Montag and Spencer Pratt spent millions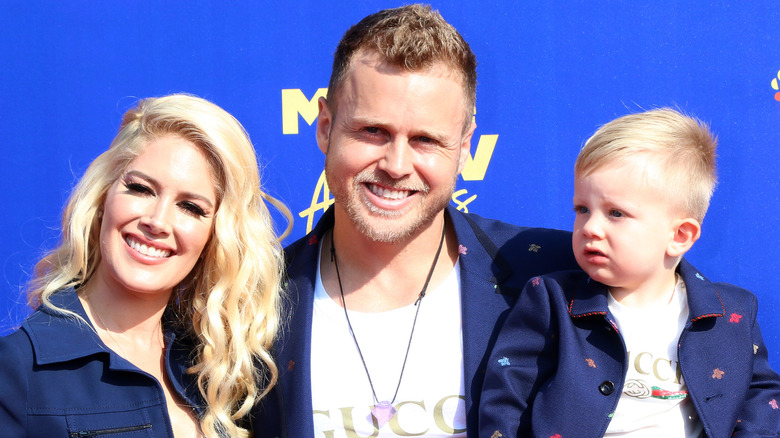 Kathy Hutchins/Shutterstock
Fans of "The Hills" knew Heidi Montag and Spencer Pratt spent money on questionable items. People reported the actors spent their cash on pricey bottles of wine, crystals, and designer handbags. However, the amount of cash they shelled out on preparing for doomsday may top the list.
According to the Huffington Post, the couple told Britain's OK! Magazine that they spent $10 million on doomsday preparations. Instead of spending the money on canned goods, a luxury bunker or really anything that would help someone survive an apocalypse, they "prepared" for the end of the world by burning through their cash. Pratt explained to OK! Magazine, "I would give my friends $15,000 for their birthday. Just cash. I would buy people cars. Every valet I met got a couple of hundred pounds tip. I would pay people $200 just to open doors for us."
Unfortunately, the big-spending celebrity couple faced the consequences of burning through their bank accounts when the world didn't end in 2012. Oops!
The couple appears to have grown up from those early days of stardom when the pair faked heading for divorce for publicity (via MTV). Now they are busy raising their son, Gunner, starring in "The Hills: New Beginnings," and selling crystals, essential oils, and jewelry through their store, Pratt Daddy, per Elle.
Hopefully, the couple will watch how they spend their money since Pratt's revealed they almost went broke again in 2019, via The Sun.