What We Know About Fred Armisen And Natasha Lyonne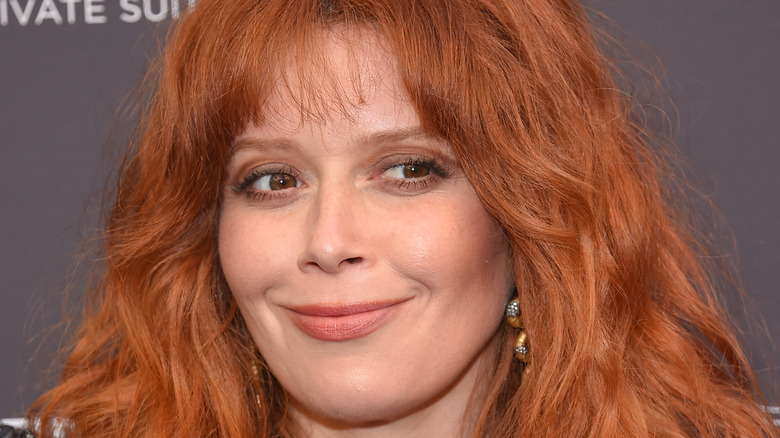 DFree/Shutterstock
Fred Armisen totally has a type: successful, entertaining women. From badass singer Sally Timms and prolific actress Elisabeth Moss to comedy queen girlfriend Natasha Lynonne, Armisen's repertoire of relationships is pretty impressive (via Us Magazine and People).
Lyonne and Armisen were said to have met in 2014 on the set of his comedy show, "Portlandia," documented by an Instagram photo of Lyonne with the caption that read, "The beautiful and brilliant Natasha Lyonne @nlyonne #portlandia." Later that month, reports emerged that the two had begun dating, with Us Weekly writing that they were "very flirty and talking very closely" at the Variety and Women in Film Emmy Nominee Celebration event.
Throughout their years of dating, Lyonne and Armisen were relatively private about their relationship but always appeared at red carpets and events together. They also enjoyed posting a cheeky, loved-up photos of one another on social media here and there, per Elle. But due to the COVID-19 pandemic and a depressingly infrequent number of red carpets to attend, we haven't seen much of Lyonne and Armisen in the public since their last appearance together at the 2020 Golden Globes (via Just Jared). Many people have even begun to wonder if the couple have split.
Have Armisen and Lyonne broken up?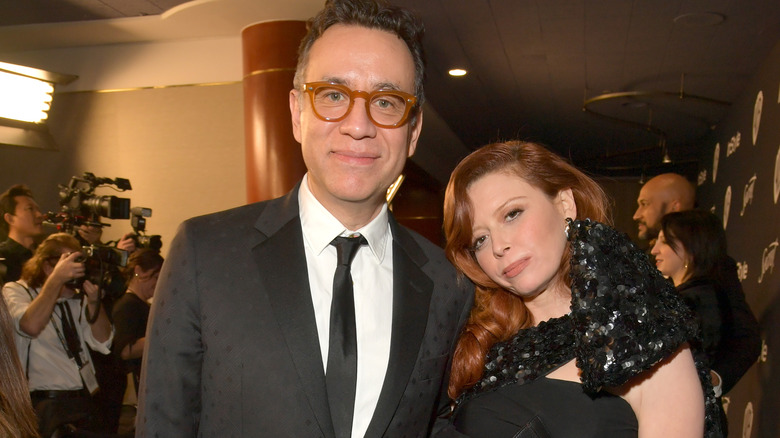 Lester Cohen/Getty Images
Well, as of 2021, it would appear that the "Orange is the New Black" star might have found a new red carpet partner.
At this year's Malibu Chili Cook-Off, one of the city's longest standing traditions that invites chefs from all over to show off their chili making skills, Natasha Lyonne decided to make an appearance — but she didn't attend the event alone. Sources spotted Lyonne at the event walking hand-in-hand with a mysterious, curly-haired gentleman.
Lyonne wore a cool, modern take on a Hawaiian shirt with a red and green flowered pattern tucked into her black shorts. She paired the top with a cross body Gucci bag that shared the same colors as her shirt. Her tall, dark, and handsome partner wore a button-down, short sleeve short that clearly showed off his elaborate arm tattoos (via The Daily Mail).
While there hasn't been any confirmation of Lyonne and Armisen's break-up, we can't help but wonder if these photos serve as the official declaration of parting ways.