Madonna Holds These World Records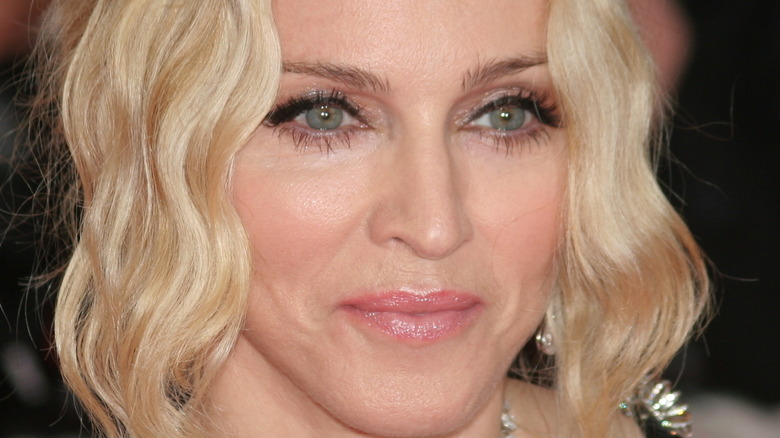 Denis Makarenko/Shutterstock
You might think you know everything there is to know about Madonna. However, no matter how big a fan you are of the singer, you probably don't know everything. Sure, you know that the Queen of Pop rose to fame in the 1980s and has 14 albums to her credit. You probably also know that besides being an entertainer, she's also an actor, activist, filmmaker, entrepreneur, and author (via E! News). 
It seems Madonna has done it all, and no matter what decade, she manages to remain relevant. She explained how she did it to USA Today in 1998. "I am not reinventing myself," she said. "I am going through layers and revealing myself. I am on a journey, an adventure that's constantly changing shape." The "Material Girl" continued revealing her layers during the more than two decades since she compared herself to an onion with many layers. 
Even if you're her biggest fan, there could be a few secrets you don't know about Madonna. For instance, did you know that she holds several world records? Read on to find out which ones and how she got them.
Madonna holds these Guinness World Records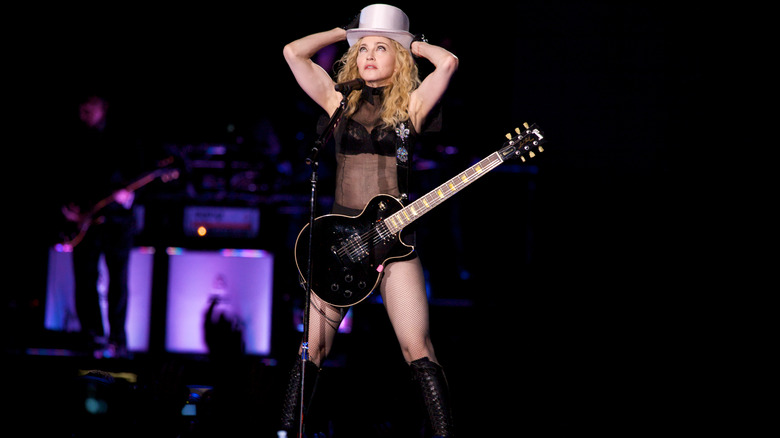 andreynikolaev.com/Shutterstock
According to E! News, Madonna's Guinness Book of World Records feat may not seem too surprising if you've followed her career closely. She earned the tome's record as the most successful female recording artist of all time. In addition, the "Like A Virgin" singer also holds the Guinness Book of World Records title of most successful female solo artist of all time, selling more than 300 million records globally (via Vocal Zone).
While she didn't earn a spot in the book of world records for it, Madonna also headlined the highest-grossing concert tour by a female artist of all time with her 2008 "Sticky & Sweet" tour, and before that, she'd claimed the same title during her 2006 "Confessions Tour."
While Madonna wracked up quite an impressive list of records with her 14 albums and various tours, there are a few times she's held the top spot only to be beaten by others. Read on to see who took on the Queen of Pop and won.
These are the records Madonna previously held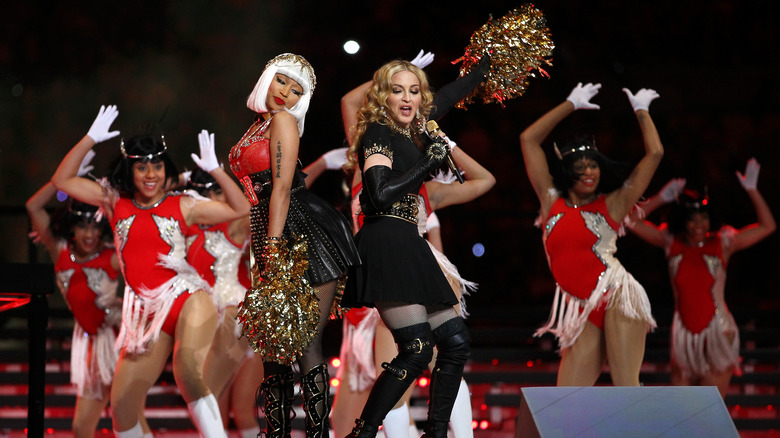 Al Bello/Getty Images
At one time, Madonna held the record for most costume changes in a film for her role in the 1996 movie "Evita" (via E! Online). However, actor Robert Di Nero took the top spot when he changed his outfits 101 times in "The Irishman," according to Read Sector. Another major record the singer held for a while was that of the most-watched Super Bowl Halftime Show, when 114 million viewers tuned in to see her performance during Super Bowl 46 in 2012. However, singer Katy Perry took the honor in 2015 when 118.5 million viewers tuned in to the Super Bowl 49 to watch her fly around on a shooting star. 
From 2012 to 2020, Madonna had the most ever Top 10 singles on the Billboard Hot 100. However, Drake tied her in 2020, according to E!. In 2011, Rihanna also knocked Madonna out of the top spot for achieving 20 Top 10 singles on the Billboard Hot 100 in the shortest amount of time. Finally, Madonna once held the record for the world's richest recording artist. The singer amassed a stunning net worth estimated somewhere around $800 million (via E! News). However, Paul McCartney holds that title with a net worth of $1.2 billion (via Smooth Radio).