Why Are Kate And William Hounded Less By The Press Than Meghan And Harry?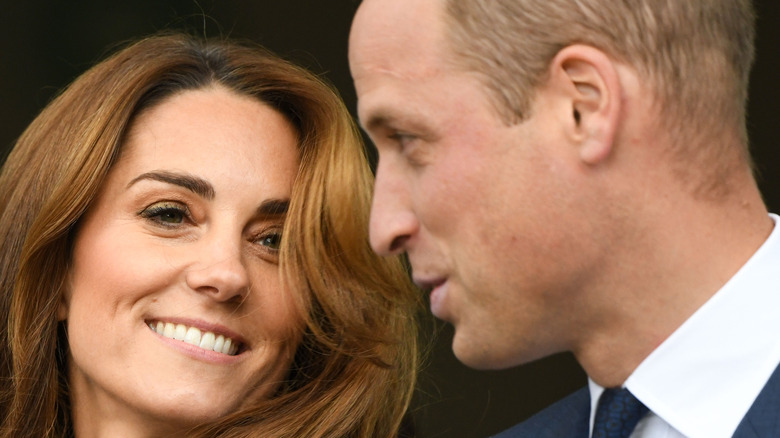 Bart Lenoir/Shutterstock
Prince Harry has made no secret of his feelings about the press. According to The Guardian, the Duke of Sussex shared his annoyance regarding the media back in 2018 when he made a snarky comment during his tour of Australia. "Thanks for coming, even though you weren't invited," he said at the time. Later, one journalist revealed that Harry has made it clear that he's unhappy with the press. "Any engagement that I'm at with him he just scowls at us," a royal correspondent said later that day. "I can't stress that clearly enough, he can't hide his disdain. It's just so uncomfortable, he has fury and venom in his eyes. He's very tortured."
"He has grown increasingly into adulthood irritated with media coverage and had an almost unhealthy obsession with it, to the extent he would even read the comments beneath the articles online. He would then take up issues with the correspondents from those papers when he met them," the insider added.
In addition, Harry spoke out about the British media during his controversial tell-all interview with Oprah Winfrey back in March 2021. During the televised interview, Harry claimed that the British press is bigoted (via BBC). "Unfortunately, if the source of information is inherently corrupt or racist or biased then that filters out to the rest of society," Harry told Oprah.
While Harry and Meghan have seemingly been hounded by the media, his brother and sister-in-law, Prince William and Kate Middleton, have appeared to have had an easier time as of late.
William and Harry's families are treated differently by the press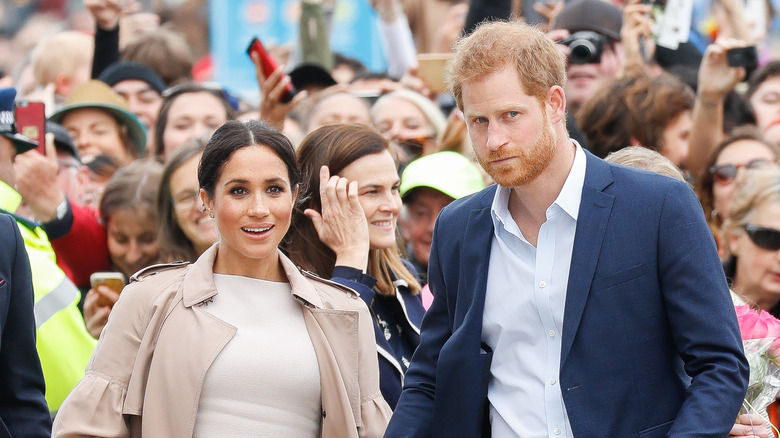 Chris Jackson/Getty Images
Recently, Prince William and Kate Middleton took their children to France to attend the wedding of Kate's brother, James Middleton. The family celebrated the nuptials, but not one photo of them was published in the media (via News.au). The Duke and Duchess of Cambridge reportedly didn't have to deal with any paparazzi stalking them and their kids, Prince George, Princess Charlotte, and Prince Louis during their trip to France. However, Prince Harry and Meghan Markle would have likely been hounded by photographers if they had made the trip to France.
Since leaving the royal family in early 2020, Harry and Meghan have been a staple in the media in many countries. Their exit from royal life and move to California didn't appear to give the Sussexes the freedom they expected. If anything, it has turned up the heat of their exposure. News.au claimed that the difference between the media's treatment of the Cambridges and the Sussexes is obvious, and it's likely due to the fact that Harry and Meghan are no longer working members of the royal family. The royals reportedly have an understanding with the media that keeps the photographers from snapping pics of their children during private moments, and Harry and Meghan have sadly been erased from that pact.
Unfortunately for Harry and Meghan, their quest to live a life free of their royal duties has seemingly cost them much of their privacy, as fans are more interested in the couple than ever.