The Truth About Justin Timberlake's Fling With Olivia Munn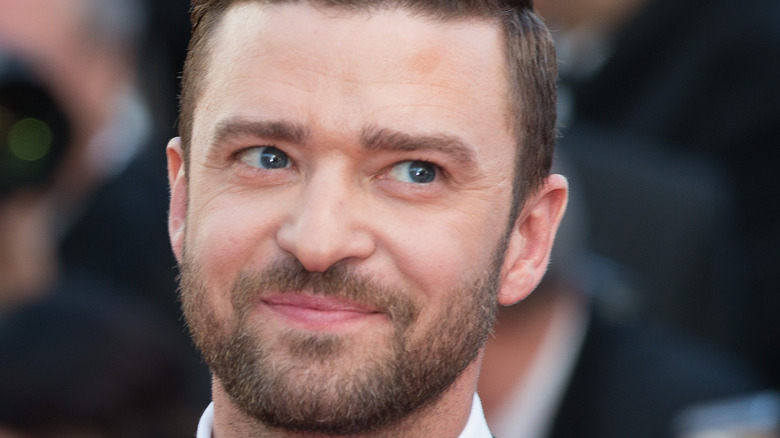 magicinfoto/Shutterstock
Olivia Munn's past relationships have re-entered the chat, thanks to boyfriend John Mulaney's shocking admission earlier in September that he and the "Newsroom" actress were expecting their first child together after just a few months of dating (via Page Six). Now that the couple have confirmed their pregnancy, everyone's itching to dig into both Mulaney and Munn's dating history — particularly Munn's, as it's a well known fact that Mulaney had been with his now ex-wife, Anna Marie Tendler, since 2013 (via The Sun).
Munn has had her fair share of high-profile romances over the years, including a three year relationship with Green Bay Packers quarterback, Aaron Rodgers, from 2014 – 2017, a short-lived romance with "Star Trek" hunk Chris Pine, a two year romance with "One Tree Hill" alum Bryan Greenberg, and a two year relationship with Swedish-American actor Joel Kinnaman, as well as a handful of flings that fizzled out within months (via Us Weekly).
One of Munn's alleged flings made headlines everywhere back in 2010, though, and that's because she was rumored to have hooked up with Justin Timberlake — who had been together with now-wife Jessica Biel for three years at the time.
What to know about Olivia Munn's fling with Justin Timberlake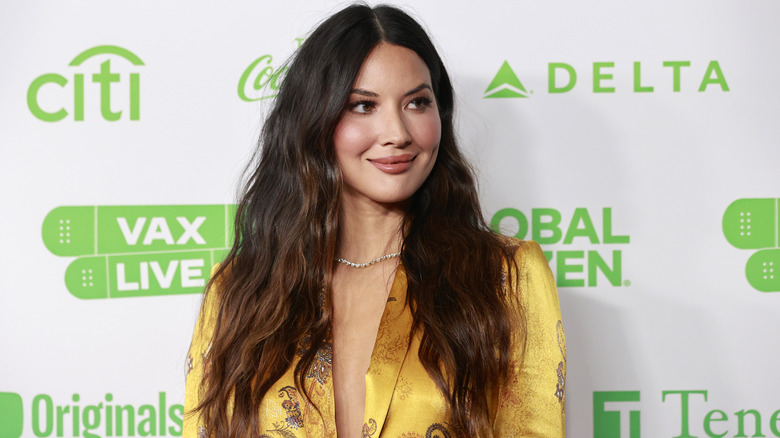 Emma Mcintyre/Getty Images
According to Us Weekly, Justin Timberlake allegedly cheated on Jessica Biel with Olivia Munn in September 2010 after meeting at a MySpace event while he was promoting his film, "The Social Network," which helped launch the careers of his co-stars Jesse Eisenberg, Andrew Garfield, Armie Hammer, and Rooney Mara, and took home a plethora of awards during the 2011 award show season (via IMDb).
A source told the outlet that after Munn and Timberlake met, he "started chasing her immediately," but Munn resisted his advances and told him she wasn't interested if he was still in a relationship with Biel; however, the insider told the magazine that the former *NSYNC member had "been telling people it's over with Jessica," even though "the reality is he's just doing it behind her back." Munn reportedly took him back to Gansevoort Park Avenue NYC, the hotel she was staying at, where they "were openly affectionate" and "had amazing sex" that night.
Both Munn and Timberlake's reps denied that they were involved with each other.
Justin Timberlake kept contacting Olivia Munn after their alleged fling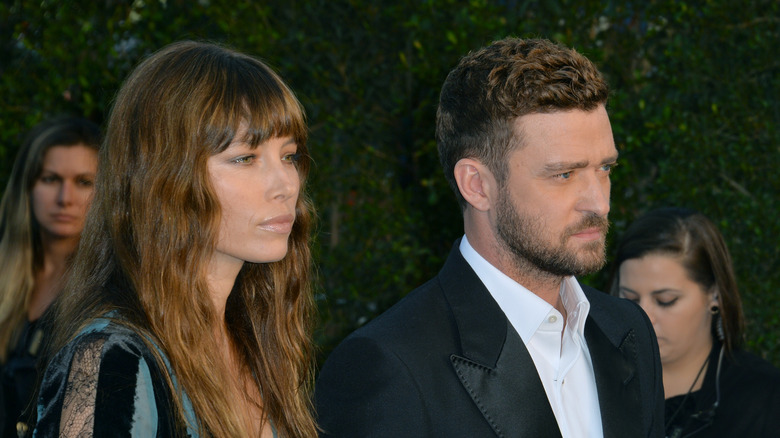 Featureflash Photo Agency/Shutterstock
A few months later, Life & Style reported that Justin Timberlake continued to reach out to Olivia Munn despite still being in a relationship with Jessica Biel, and over New Year's weekend, Munn reportedly showed texts from Timberlake to a few of her friends. "She had several new text messages from Justin on it," the insider dished (via HuffPost). "They'd all been sent very recently, the last few weeks of December."
The insider went on to describe the nature of the text messages, which were quite shocking, to say the least. "One said, 'My relationship is basically over, the other said, 'I'm thinking about you.' There was part of a third that said something like, 'You don't understand how hard it is.' I didn't see that entire text, so I'm not sure how that sentence ended," the source alleged, adding that while Munn was texting the "Cry Me A River" crooner back, she kept her distance, considering Timberlake's relationship with Biel.
"She's super flattered," the source revealed, adding, "but she's not stupid. She's not expecting it to go anywhere — but she'd love it if it did!"