The Emmys Gave Us A Surprising Peek Into Dr. Phil's Personality - Exclusive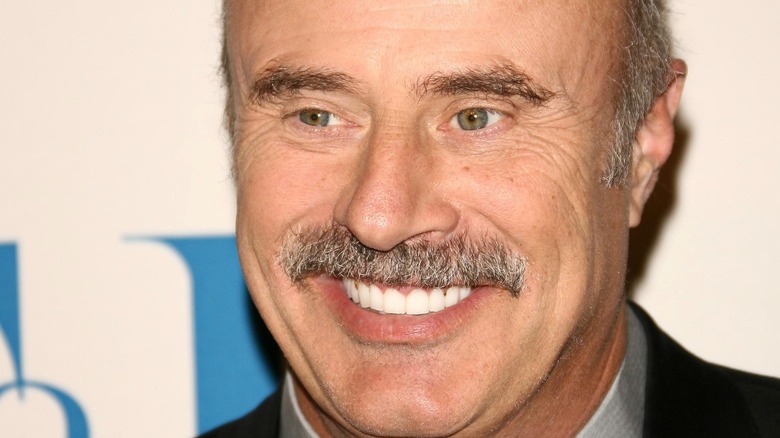 s_bukley/Shutterstock
The Emmys are all about winning and, by default, losing. According to ETalk, some of the award show's "serial losers" got together to make a comedy sketch about their experience at the annual showcase of the stars.
The sketch, which can be found on the Television Academy's YouTube channel, was titled "No Emmys Support Club" and featured celebrities such as Scott Bakula, Zooey Deschanel, Alyson Hannigan, Dr. Phil, Fred Savage, and Jason Alexander. This is a star-studded list of Emmy snubs, and Deschanel put it frankly, saying, "Where is my f****** Emmy?!"
This piece of comedy was met with high praise, including a review from People which called it "hilarious." Dr. Phil was brought in to help remedy the pain the members of the club were feeling. Dr. Phil can't be looped into this category, as he has won two Daytime Emmys himself, but he was there to provide support.
However, body language and human behavior expert Mark Bowden exclusively told The List that the television host's performance gave us an insight into his personality.
His behavior has often been called into question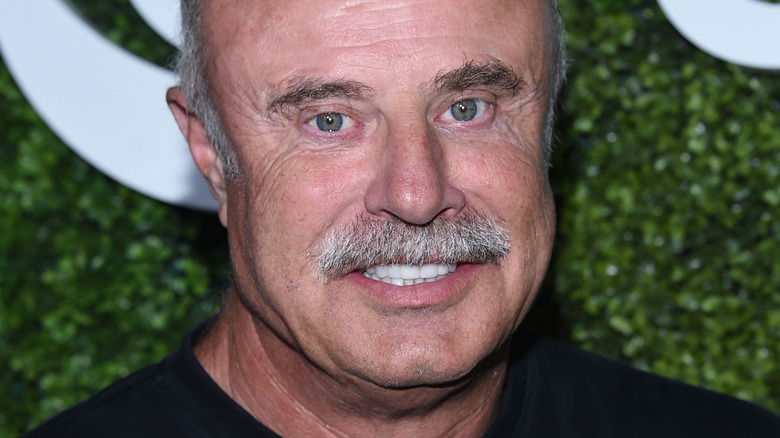 DFree/Shutterstock
Dr. Phil's personality has been called into question several times. BuzzFeed even published an article that called for the canceling of "The Dr. Phil Show" because of its negative effect on some of its guests. The article shares that the exploitation of guests, like those dealing with addiction or suffering from mental health issues, shouldn't be performed on television.
It's no surprise that Dr. Phil's behavior has been examined both by casual viewers and experienced individuals. Mark Bowden of The Behavior Panel and Truth Plane exclusively told The List this in regards to Dr. Phil's appearance on the Emmys: "Two-time Emmy winner Dr. Phil McGraw showed himself to be the rebel in the room, by turning his chair around backward to sit down with the therapy circle of Emmy serial losers including Seinfeld's Jason Alexander in a comedy sketch on managing disappointment. "
This statement came from Dr. Phil's performance in the sketch, where he channels his television doctor persona, stating, "You are forever going to be the last pig under the gate if all you do is sit around and whine without action." He adds, "If you want an Emmy, get yourself booked on "Ted Lasso" or "The Crown." That's what you got to do. Action!" (via People).