Mick Jagger's Son Looks Exactly Like Him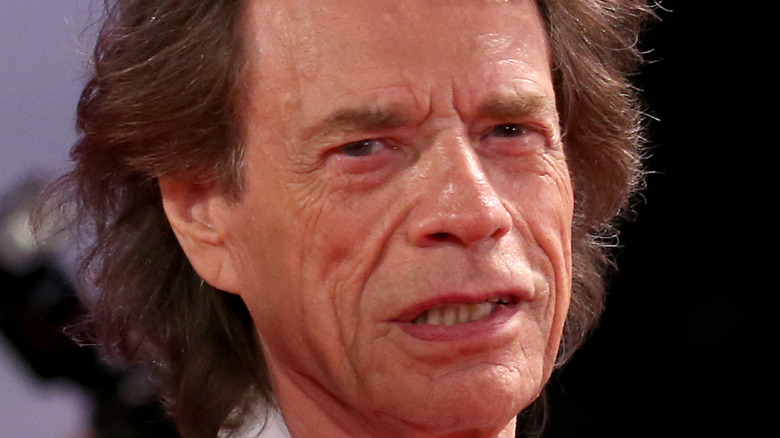 Franco Origlia/Getty Images
We all know Mick Jagger, acclaimed singer and founding member of the Rolling Stones. But, aside from his legendary career, how much do we know about him personally? According to SmoothRadio, Jagger is a father to eight children, with the youngest being his four-year-old son Deveraux, who is the exact replica of his father.
Check out the Instagram picture Deveraux's mother and Jagger's girlfriend, ballerina Melanie Hamrick, shared. The similarities between him and his father are unbelievable. Like his father, the four-year-old has the signature Jaggers lips and blonde hair. A quick snap of Jagger at age two or three even shows the Rolling Stones singer bearing the same facial features (via The Today Show).
We're not the only ones who are shocked by the images of father and son. One person even commented on the Instagram post, "Little Mick." Another said, "He has those Jagger lips!"
Mick Jagger and Melanie Hamrick's relationship is going strong
Despite their age difference (a little over 40 years), Jagger and Hamrick are going strong, per You Magazine. Fun fact: the pair has even survived being separated by a bit over 300,000 miles. During her tenure as a ballerina, Hamrick was required to be in New York City for July and August. And, with Jagger continuing performing in England, you'd think the distance and time difference would negatively impact their relationship. But that can't be farther from the truth.
"Mick and I are fantastic co-parents and I don't feel as though I'm the sole caregiver at all," she said. "I never feel a lack of support, regardless of our not being based in the same city. I feel as though I have more support from him than some of my married friends get from their husbands. With WhatsApp, FaceTime, and social media, you can now have a close relationship even long distance."
So not only are the pair co-parenting Deveraux, but Harmick is even good friends with Jagger's exes and the mothers of his other children. The former ballerina admitted to the outlet that she and Luciana Gimenez Morad, the mother of Lucas Jagger, are good friends who occasionally get together at the park.