The Thyroid Condition That Affects Leona Lewis' Health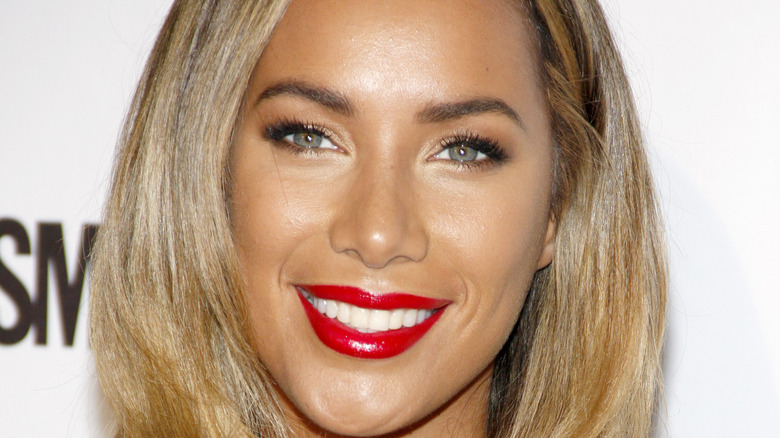 Tinseltown/Shutterstock
Leona Lewis rose to fame after starring on, and winning, "The X Factor" in 2006 (via Essence). Suddenly, the singer-songwriter was on the cover of magazines and signing a record deal with "America's Got Talent" host Simon Cowell's record label, Syco, per BBC.
The "Bleeding Love" singer quickly learned about the industry's beauty standards when she realized curly hair was not on-trend. So she did what many women do when trying to fall in line with pop culture looks — she changed her hairstyle.
Although her curls were front and center during her time on "The X Factor," she opted for straight hair, or waves, on the cover of her 2005 album "Spirit" and "Echo" in 2009 (via Discogs). Eventually, Lewis found confidence in wearing her hair au natural, but it took a health scare to make her reconsider just what straightening products and how heat from the flat iron was affecting her strands. This is the thyroid condition that affects Leona Lewis' health and her beauty routine.
Leona Lewis has an autoimmune condition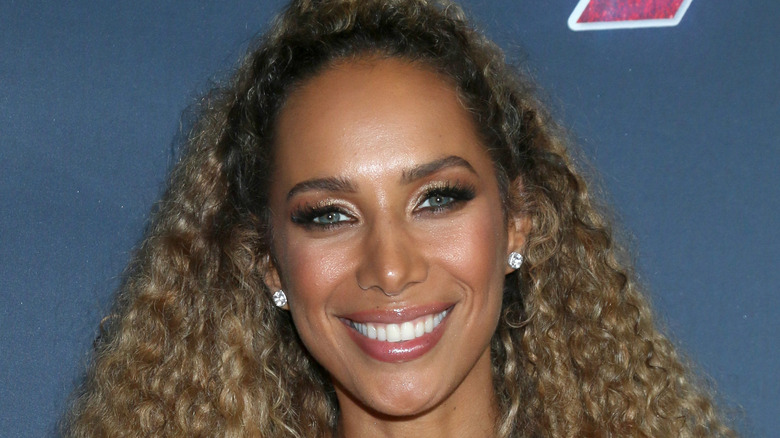 Kathy Hutchins/Shutterstock
Leona Lewis sought medical advice after experiencing chronic fatigue and pain in the neck and throat, according to Glamour. She was diagnosed with Hashimoto's disease, an autoimmune condition that basically attacks your thyroid and may cause fatigue, hair loss, and joint pain, among the long list of symptoms, per Mayo Clinic.
For Lewis, the condition was a call for her to slow down, take a step back from the everyday rush that is life, switch out beauty essentials for clean products, and say goodbye to the hair straighter. She told Glamour, "I just got to a point where I wanted to start over physically and emotionally. I started eating better and I stopped straightening my hair."
Listening to your body has been the norm for celebrities living with autoimmune conditions. Carrie Ann Inaba took a break from "The Talk" to focus on self-care, singer Selena Gomez canceled tour dates to deal with lupus, and Serena Williams changed her diet and took a step back from tennis due to symptoms from Sjogren's syndrome (via American Autoimmune Related Diseases Association). This only reinforces that self-care is essential to managing chronic pain and conditions.
Being diagnosed with Hashimoto's disease has not stopped Lewis from enjoying life with husband Dennis Jauch, though. The only difference is now she's completing her day-to-day activities at a slower pace, and with to-die-for curls.