What Miranda Lambert Bought First After Becoming Successful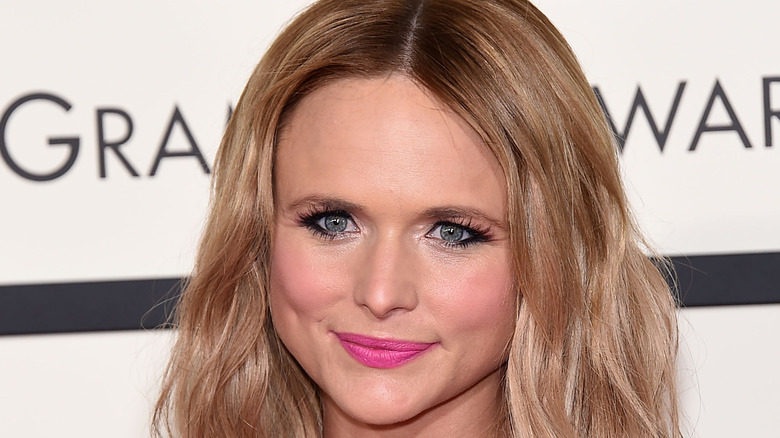 DFree/Shutterstock
There are two things we know for sure about country singer Miranda Lambert. The first is that she looks pretty comfortable in the spotlight. The singer has been on multiple tours, graced the covers of magazines, and been through one very public divorce. Throughout this time, her success as an artist has earned her 29 Academy of Country Music Awards, six American Country Awards, 14 Country Music Association Awards, and two Grammy Awards (via Country Music Alley).
Throughout her 15-year career, Miranda Lambert has gained an impressive net worth of an estimated $60 million. With that kind of cash, she could be living in a high-rise Manhattan penthouse. Or in a lush villa, securely gated in Beverly Hills. But this is where we can confidently state the second fact we know about the "Heart Like Mine" singer. It is clear to us that Lambert prefers farm life over a famous address.
When not on stage, Lambert can likely be found on one of her farms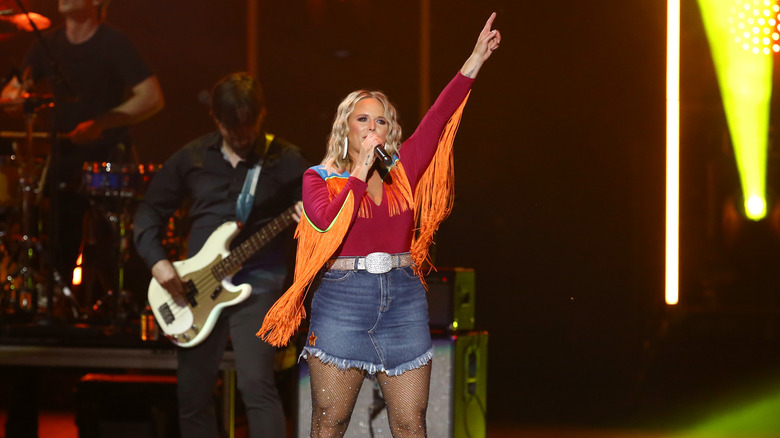 Terry Wyatt/Getty Images
When discussing her childhood home, the singer shared with Country Living, "Our house was really old. It was built in 1902, and we didn't have central heat and air. We had a tire swing and chickens and pigs. It was just simple living." She continued, "But it was home to a lot of people. Every day after school, my mom put out milk and cookies, and my friends and I would jump in these big round hay bales for entertainment. That was our after-school activity, and I loved it. The first thing I did when I had some money was buy a farm. I went back to my roots."
So she used her first big paychecks to return to her roots: Sounds like the theme of a hit country song. It also appears that one farm wasn't enough for this artist who ranks number three on country music's most powerful women of all time (via Taste of Country).The first farm Lambert purchased after earning some serious money was in Oklahoma (per Country Living). More recently, she purchased a new farm near Nashville, Tennessee for $3.4 million (also per Taste of Country) just after her divorce in 2015 from fellow country star, Blake Shelton (via CowGirl).
Lambert has certainly cemented her place in the glitz and the glamor of the country music world. But it seems that at the end of the day, a farm is where she wants to kick off her boots.