Shopping HomeGoods Just Got Easier. Here's Why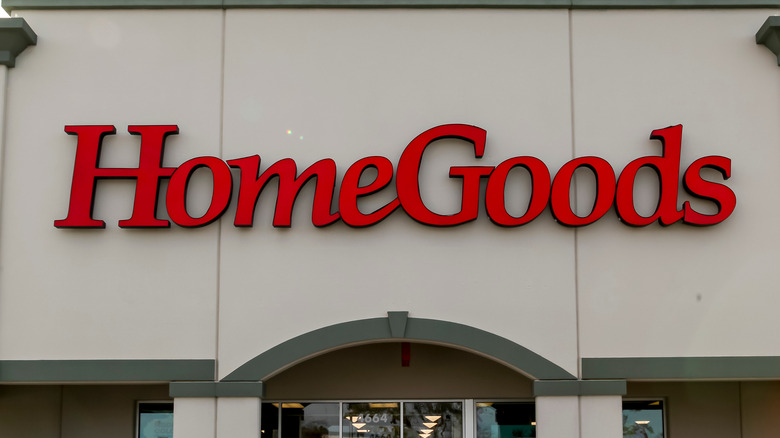 JHVEPhoto/Shutterstock
Everyone's favorite decor store has just gotten a revamp that makes it easier than ever to find the perfect everyday staples and decor items for your home at an affordable price. Naturally, we're talking about HomeGoods, and we love anything that puts us within arms' reach of their home wares.
HomeGoods is known for its affordable prices and, possibly even more, its savvy shoppers who always know the best tips and tricks for finding exactly what they need. HomeGoods' offerings vary by location and day, after all, so you need to know where to look and how often you should visit your local store to find everything you want and/or need. HomeGoods even partners with professional designers to bring us perfect decor hacks. Recently, for example, they partnered with Amber Kemp-Gerstel, a finalist from NBC's "Making It," who proved that any ordinary household object can be turned into a spook-tacular Halloween decoration.
Now, HomeGoods has unveiled a second avenue into their stores to keep spirits alive no matter where you live.
HomeGoods is 'thrilled' to launch their new online store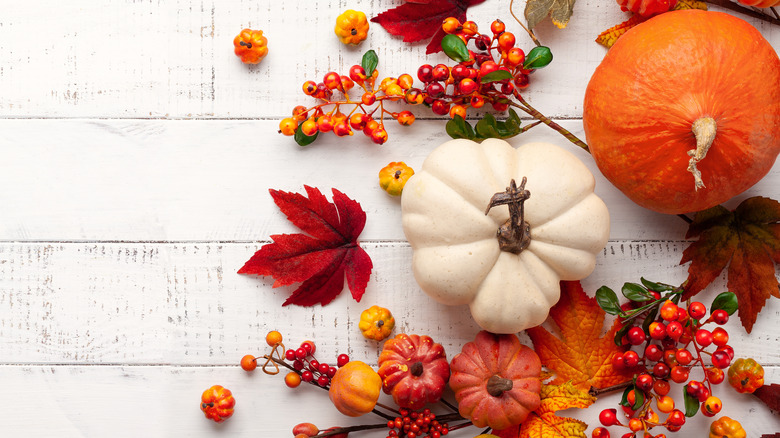 Kolpakova Svetlana/Shutterstock
That's right: HomeGoods officially launched their online store today, September 28. According to People, the decor giant currently operates 820 storefronts across the United States, but with the opening of their online store, home decor fans will have easy access to everything they need no matter the day or time.
HomeGoods' president, John Ricciuti, wanted to put the home artist first. "We are thrilled to bring a second way for our passionate shoppers to discover and shop an assortment they know and love," Ricciuti said in a press statement. With the online store, shoppers will not only be able to order wares from the comfort of their home but also simply be able to look at what new products the chain is offering without traveling to their local store.
"We are excited to expand HomeGoods' digital footprint so customers can shop whenever they'd like," explained Mark DeOliveira, president of TJX Digital, US. "HomeGoods.com will provide a complementary experience to our stores, allowing shoppers to pair in-store purchases with online finds to bring their vision to life."
HomeGoods' online store will furthermore allow shoppers to stay safe as the COVID-19 pandemic rages onward. HomeGoods has been affected by the pandemic since it started, whether they had to shut down their stores or halt production processes (via Good Housekeeping). Because of this, they wanted to bring consumers into their stores to connect with their home goods in a new way.
This is why everyone needs a nook in their home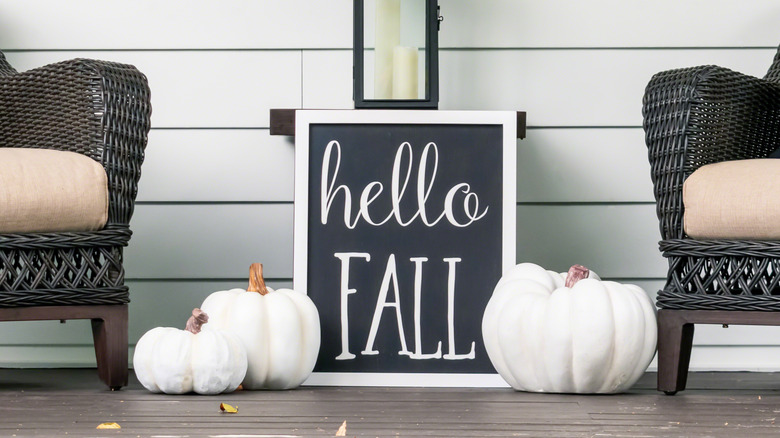 Kristen Prahl/Shutterstock
With the holiday season approaching, there's no better time than now to check out HomeGoods' online store to see how you can decorate this year. HomeGoods' online store boasts popular seasonal decor in addition to everyday standards such as kitchen equipment, pet wares, and bedding varieties. Need decorative pillows? How about decorate pumpkins or a themed wreath? HomeGoods has it all!
In addition to seasonal finds, HomeGoods' Style Expert and Interior Designer, Beth Diana Smith, vouches that anyone can put together a cute nook in their home. "Don't underestimate the power of adding a nook in a room to evoke that cozy fall feeling," Smith explains. She says that you really only need a few things to create an effective nook: a cozy chair, a pillow and throw, a small table, and a lamp or two for mood lighting. "This doesn't have to be an expensive project either — you can often find an on-trend accent chair from HomeGoods for under $150," Smith adds. Then, accent it with pillows and lamps, and you've got yourself a cozy area in which to read and relax!
As for specific products to create the perfect nook, Smith recommends items like velvet pillows or faux fur pillows — varieties that are affordable and cute but still maintain overall comfortability. Similarly, she recommends a faux rabbit fur throw and an elegant poof that will make you feel as though you're sitting on a cloud.
Ultimately, you can decorate however you please, and that's the innate beauty of interior design. Happy shopping!