Kelley Flanagan Has A Surprising Take On Ivan's Phone Drama On Bachelor In Paradise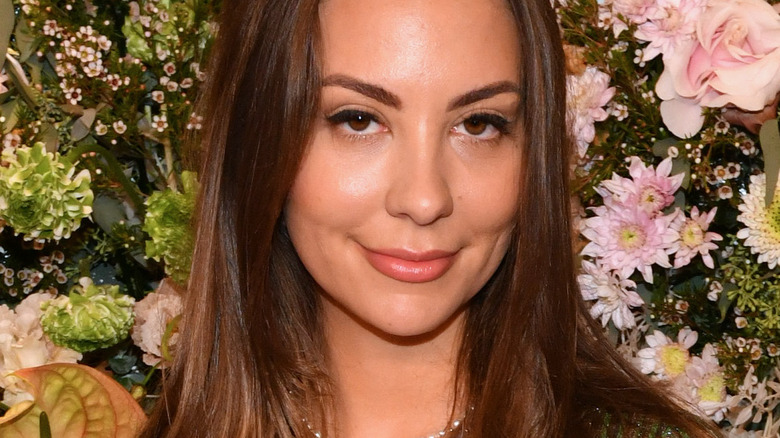 Craig Barritt/Getty Images
"Bachelor in Paradise" has featured some surprising exits this season. Fans may have been perturbed when Chris Conran and Alana Milne coupled up seemingly out of nowhere, leaving Jessenia Cruz, who had been dating Chris, out in the cold. Of course, the insta-couple was dating before "Paradise," as viewers would come to learn, leading to their forced departure from the beach at the insistence of their fellow cast members.
Then on Tuesday, Ivan Hall was forced out of "Paradise" when he too broke the rules of the ABC dating show. Fans watched as the unlucky-in-love suitor, whose failed relationships included Kendall Long and Chelsea Vaughn, snuck off to meet Alexa Caves, who had not yet officially joined the cast (via Yahoo!). 
He claimed to have found her hotel room number on a producer's phone, which seemed suspicious, but we quickly moved on to focus on the confrontation between Ivan and interim rosemaster Wells Adams, and later witnessed the rest of the cast accuse the disgraced engineer of being a "liar," before Ivan said goodbye to Mexico.
Now, former "Bachelor" Peter Weber's ex, Kelley Flanagan, is floating a very surprising theory about how Ivan got ahold of a producer's phone in the first place.
Kelley Flanagan doesn't exactly think Ivan is to blame for the "BIP" scandal that saw him leave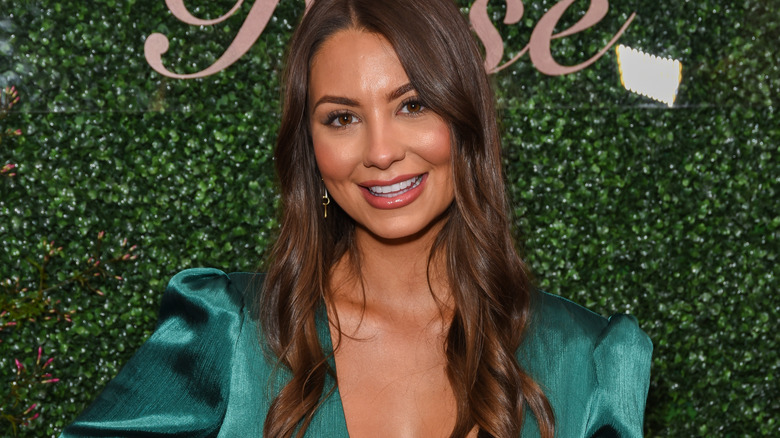 Presley Ann/Getty Images
Speaking on Us Weekly's "Here For the Right Reasons" podcast, Kelley Flanagan, who says she is friends with Ivan, made a pretty shocking allegation about how he may have found Alexa's hotel room number.
"With Ivan, it's almost like you can't blame him and I'll tell you why because those producers are so strict with their phones," the former reality star said. "They don't let you just play with their phones. They don't just happen to leave a phone around."
She went on to say, "I personally think — whether it was a mistake or not — I personally think that it was almost planted there, especially because he did say that the first thing when he saw the phone was just all the room [numbers]."
Kelley, who recently shared she is suffering from Lyme disease, finished explaining her take on the Ivan drama by noting, "If it was, like, a phone and it had text messages on it or the home screen or something, like, OK, one thing, but when you look at the phone and it's blatantly everyone's rooms, you gotta think that that was planted a little bit. And ultimately she said, "Hey genius on their idea, it worked clearly. If that was intentional, you know, it worked, if not, then who knows."
Social media is on board with Kelley Flanagan's theory
Meanwhile, over on social media, fans were in agreement with Kelley's theory, with one person commenting on Ivan's Instagram, "Can't tell me producers didn't have a role with this one." Someone else said, "People are mad at you but not the producers... who ruin things all the time for contestants- laughable." And one fan pointed out, "ABC made Ivan look like the worst villian that ever lived."
On Twitter, fans also speculated producers orchestrated the drama with Ivan and Alexa. "The producer who 'accidentally' left out their phone for Ivan to see and 'accidentally' left if open to the details of the one woman he came here to see and where to find her," one person tweeted along with sharing a meme of a devious-looking child.
Another Twitter user commented, "Producers set the trap and Ivan took the bait. A producer's phone just happened to be left behind with everybody's room number just there??? C'mon now... They set him up."
For his part, Ivan has not yet publicly commented on whether he faults producers for his early exit.