Inside Becky G And Sebastian Lletget's Relationship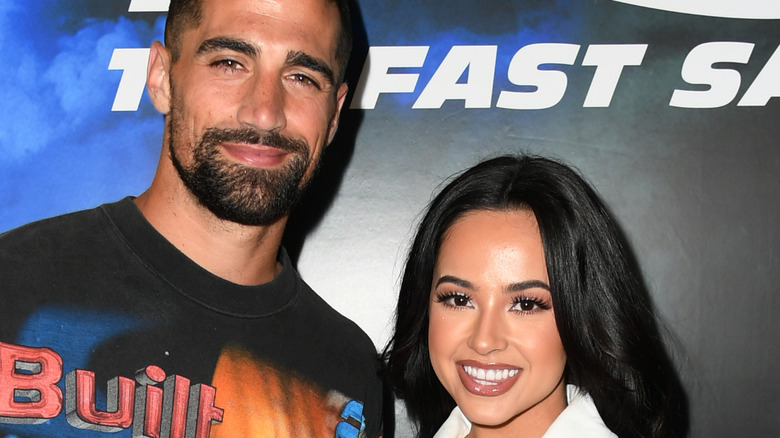 Jc Olivera/Getty Images
American Music Awards winner Becky G began seeing her long-term boyfriend Sebastian Lletget in 2016 (via Elite Daily). Though Becky wasn't looking for love at the time she felt an immediate attraction to the LA Galaxy star. In an Instagram post she recalled their special first date, writing, "I remember specifically stuffing my face with sushi and talking about our dreams, goals, and visions for where we see ourselves ... everything we talked about on that date we are now doing or working towards."
Since finding one another, the pair have managed to center one another despite their hectic lives. Becky explained, "Relationships do take effort. He's an athlete. I'm traveling and touring all the time. We're both super busy, but when you don't even have to think twice, you don't have to doubt your relationship with someone and you can just be who you are and be inspired by that person to be better." Part of the reason why Becky and Sebastian can enjoy such a deep connection is the latter's strong relationship with the singer's family (via People).
Sebastian Lletget has a great relationship with Becky G's family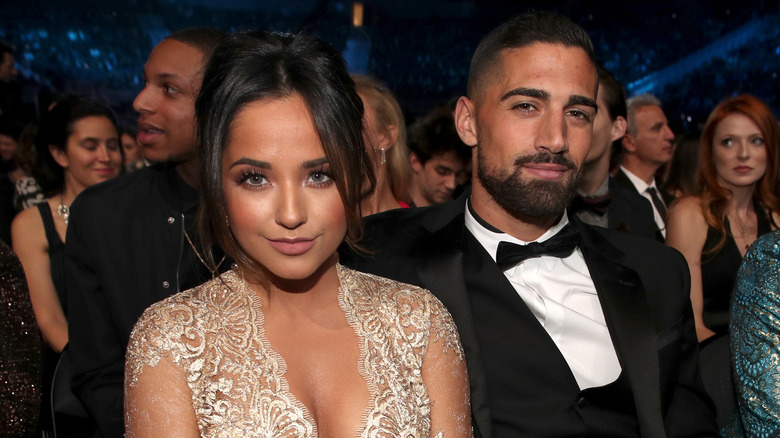 Christopher Polk/Getty Images
In a recent interview with People, Becky G. revealed that her boyfriend soccer player Sebastian Lletget has a great relationship with her family. Sebastian's Argentinian culture and Becky's Mexican ties help the pair to connect on a deeper level. Becky explained, "He can communicate with my abuelitos. It's cute. It's really sweet. It's just a different connection, I think, when someone does relate to your culture. But even then, within the Latinx community, there's so many differences." She added that Sebastian is completely embraced by her family.
Though the "Shower" singer enjoys dating a soccer star, she struggles with his ties to Team USA. When the U.S. national team recently played against Mexico in the Gold Cup, Becky wasn't sure who to cheer for. She joked, "I was like, 'I'm rooting for you, just not USA. I want you to win. But I will be sad if Mexico loses." Regardless of where she stands on matters of soccer, it's clear that Becky is completely enamored with Sebastian. She told the Los Angeles Times, "It's one thing to love someone. But it's another thing to like someone all the time. We actually really like each other. We'd be lying if we said we haven't had to work very hard to get to this point. There's a mutual respect for each other. And an understanding that our careers come first, which is hard for a lot of power couples because ego gets in the way."